The days of drafting pocket passers for fantasy football are long gone, and the mobile quarterback is taking over, both in real football and fake football. Especially in "standard" fantasy football leagues (start 1 QB), the position is highly replaceable, and it is becoming harder and harder for a pocket passer to be a difference maker in fantasy football. In order to gain an edge in fantasy drafts, coaches should generally employ a late-round quarterback approach (shout-out to @LateRoundQB) and shoot for upside (shout-out to @Fantasy_Mansion). Drafting a quarterback early won't offer a high enough rate of return to be a game-changer, nor will drafting a back-end QB1 at value. The advanced metrics and fantasy football analytics suggest that in order to gain a real edge at the quarterback position, coaches need to acquire a late-round QB who melts faces. Examples include Patrick Mahomes in 2018 (QB1 with 272 rushing yards), Carson Wentz in 2017 (QB2 with 299 rushing yards), Alex Smith in 2017 (QB4 with 355 rushing yards), and Cam Newton in 2015 (QB1 with 636 rushing yards and 10 TDs). All of these signal callers were drafted as QB15 or later in fantasy drafts. So, who are the cheat code QBs in 2019?
The Safe Zone
Dak Prescott (QB18 Consensus ADP)
It is really difficult to find a better QB value in terms of floor and ceiling combination this year than Dak Prescott, who has been underrated for his whole career. Prescott was the QB8 in points per game last year after the arrival of Amari Cooper, who gave Dallas a true alpha wide receiver in an otherwise unexciting group of pass-catchers. While Prescott's rushing totals did drop off marginally after Cooper's arrival, he still finished ninth among quarterbacks for the season with 305 rushing yards, and fifth-most in carries with 75. More importantly for Prescott, though, were his 19 (fourth-most) carries inside the red zone, which propelled him to six rushing scores (2nd-most).
---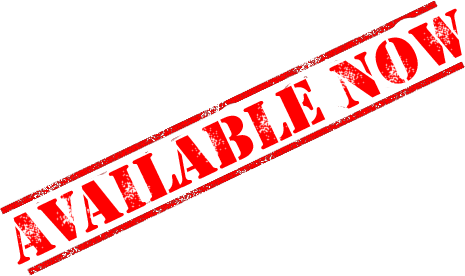 ---
Even is Prescott does not run the ball as much in 2019, either he has a nose for the end zone or Dallas has a tendency to call his number near the goal line, so his touchdown potential will offer plenty of upside. Prescott may well be the best thrower on this list, though, so he doesn't need as much rushing opportunity as the rest. He ranked 15th among quarterbacks in 2018 in both passing yards and attempted air yards, while ranking essentially the same in passing touchdowns and efficiency metrics. Prescott's combination of passing and rushing is a rare gem, and one of the steals of the draft at QB18.
Lamar Jackson (QB19)
Lamar Jackson offered a floor in his partial 2018 season that will drop the jaws of most fantasy gamers. From Week 11 through Week 17, Jackson finished with no less than 15.7 fantasy points, and no worse than QB16 in weekly scoring, while only topping 200 passing yards once. Jackson racked up 558 rushing yards over that seven-game span with four rushing touchdowns. With an anemic passing offense in all other aspects, Jackson's accomplishments are that much more impressive.
This off-season, the Ravens also invested heavily in improving Jackson's supporting cast, adding a first-round speedster wide receiver in Marquise Brown, drafting the hyper-athletic Miles Boykin in round three to double down at WR, and also the very athletic Justice Hill in round four. On top of their heavy investment in the offense from the NFL Draft, Baltimore signed Mark Ingram in free agency. Jackson will enjoy a significantly improved supporting cast and an offense that was fully designed around him in 2019 (rather than one that transitioned abruptly from Joe Flacco). If Jackson takes a step forward in passing performance, his rushing ability will make him a weekly QB1 overall candidate, regardless of his opponent. Just imagine a full season of Jackson's rushing production — he totaled almost 700 rushing yards and had 38 red zone carries (nearly double any other quarterback in the league) in essentially half of a season. Jackson could go bananas in 2019.
Slightly Volatile
Jameis Winston (QB16)
Jameis Winston's biggest risk has left the Buccaneers in this off-season, and that was Ryan Fitzpatrick, who made starts in lieu of Winston in 2018. With little risk of being benched in 2018 due to the lack of a viable backup quarterback, Winston is arguably as safe as he's ever been, and the upside is tantalizing. In less than a full season (11 games) in 2018, Winston still tallied the 16th-most completed air yards and 13th-most attempted air yards on just the 26th-most pass attempts. Throwing deep balls is highly desirable for fantasy football, and Winston's nearly 5-per-game mark last year was impressive.
With Mike Evans and Chris Godwin returning, Winston's No. 4 ranked Supporting Cast Efficiency shouldn't take a major hit, nor should the Buccaneers' play-calling tendencies (3rd most passing plays per game last season). On top of Winston's high passing volume, he still rushed the 11th-most times among quarterbacks and had the 13th-most red zone carries, propelling him to 281 rushing yards. While those numbers don't win you a championship by themselves (especially his one rushing touchdown), they will look very nice when added onto Winston's likely astronomical passing volume in 2019. Don't be surprised if Winston leads the league in passing attempts, or comes close, and without the lurking "FitzMagic" in town this season, Winston's downside is less than years past.
Mitchell Trubisky (QB17)
Like Winston, Trubisky played less than a full season last year (14 games), but still fared quite well in air yardage marks and deep ball attempts (5.1 per game). Trubisky is on the "DGAF" trajectory (Don't Give a F**k, for you non-millennials), finishing last season with the 5th-most Danger Plays and the 6th-most Interceptable Passes. However, Trubisky also saves the day with his legs for the weeks where he can't hit the broad side of a barn (True Completion Percentage ranking just 25th in the NFL). Trubisky ranked 5th in carries per game, 9th in red zone carries per game, and 5th in rushing yards per game in 2018, and scored three times on the ground.
While Trubisky also won't get benched due to lack of a capable backup, the worry is that he looks eerily similar to Blake Bortles thus far in his career, and if his passing doesn't get more accurate, he can still kill fantasy stat lines with his passing ineptitude all while adding with his legs. Trubisky belongs after both Dak Prescott and Lamar Jackson in fantasy drafts, but still has plenty of weekly upside, even though it will be a bumpier ride than the others above. Trubisky had five top-five finishes in weekly scoring in 2018, but also eight outside the top 18 quarterbacks (including one in Week 17 which can be ignored).
Boom or Bust
Josh Allen (QB20)
If you want to live on the edge, Josh Allen is your guy. He scored under six fantasy points in three games in 2018 (two of which were full games) and finished outside of the Top 20 quarterbacks in six games, but he also finished fifth or better in five weeks. Allen had four games of 80 rushing yards (the equivalent of two passing scores) in 2018, but never topped 250 passing yards and finished with under 100 yards twice (three times including a partial game). He also failed to throw a passing score in five games (four full games) and only had two multi-touchdown passing outings (one of which was Week 17 where he threw three touchdowns).
Allen will likely remain a low-volume, inefficient passer in 2019 (28th in pass plays per game and 35th in both Adjusted Yards per Attempt and True Completion Percentage in 2018). However, Allen's rushing upside is undeniable. Allen ranked 2nd-best in carries per game and red zone carries per game in 2018, as well as finishing second in rushing yards and scoring 8 rushing touchdowns to lead the league. Allen will be incredibly frustrating to own, as you will probably get some single-digit scoring weeks, but he will also deliver you some massive stat lines for fantasy purposes (even if he plays poorly). Allen is a significantly better candidate in Best Ball formats than traditional leagues. If you don't have to decide when to start him… giddy up.
Marcus Mariota (QB28)
Marcus Mariota is basically an afterthought in 2019 but is an ideal third quarterback in Superflex and 2QB league formats. He has complete job security and has a depressed value because of external forces conspiring against him (e.g., injury, play calling, lack of receiving talent). However, Tennessee seems to be on the upswing offensively after bringing in A.J. Brown in the NFL Draft, signing free agent slot receiver Adam Humphries, and perhaps acknowledging that Derrick Henry gives the offense a new dimension.
Even in what was considered a horrible season in 2018, Mariota still tallied the 7th-most carries per game, 6th-most red zone carries per game, and 7th- most rushing yards per game among quarterbacks. He only scored twice on the ground, but those are very strong numbers. If Mariota can return to 2016 form, when he threw for 3,426 yards and 26 touchdowns, his rushing ability makes him a legitimate QB1 candidate (back-end, but hey, he's going as the QB28). Mariota is a nice buy candidate in dynasty leagues and should not be forgotten in leagues where more than one QB can be started.