Just make the playoffs. It's a simple philosophy with fantasy football in a seasonal sense. It doesn't matter if you go undefeated or crawl across the finish at 7-6, just get in, because fantasy is a weird game and truly anything can happen. That was proved right once again in this year's semifinal week, with an injured Jameis Winston feeding Breshad Perriman three scores, Kenyan Drake rushing into the endzone once for every finger JPP has left and Matt Ryan going God Mode to upset his old offensive coordinator. It was a wacky one. Let's use advanced stats, metrics and analytics to glean takeways from the weekend's action heading into the fantasy championship week.
Lesson One (TNF): Old news: Lamar Jackson is a Freak
It was a foregone conclusion, but the Ravens took care of business against the Jets on Thursday Night Football. Lamar Jackson put semi-final teams on notice with a huge night, tossing five touchdowns before Robert Griffin III came in for almost the entire fourth quarter. Jackson's three-quarter outburst amounted to a bigger fantasy line than all but one of Patrick Mahomes' games this season. No shade to the reigning MVP, it just highlights Jackson's insane play and the Ravens' efforts to tailor their gameplan accordingly.
Lamar Jackson now has set the NFL single-season rushing record for a QB with 1,044 yards, five more than Michael Vick had during his record-setting season in 2006.

— Adam Schefter (@AdamSchefter) December 13, 2019
The three Mark(q)s are the most productive arrows in Jackson's quiver, and even Miles Boykin and Seth Roberts popped up on Thursday night. Jackson's upside and versatility under center makes every player on the field relevant, and going up against the Jets' no-name defense certainly didn't hurt.
Action: The Ravens need to wrap up their first round bye with a win against the Browns, who inexplicably handed them one of their two losses earlier this season. All systems go for Jackson and company in seasonal and DFS against a Browns defense that was pummeled for 38 points and four rushing scores by Arizona on Sunday.
Lesson Two: Ezekiel Elliott, 'Boys respond in "backs against the wall" game
Christmas is the season of giving. Vegas gave the Rams +1.5 and the Cowboys beat them 44-21. The Rams' receivers couldn't get untracked on a day where Jared Goff attempted 51 passes, completing 33. Tyler Higbee continued his Wally Pipp Tour, racking up 111 yards on 12 catches. He owns a bonkers 26-334-1 line on 33 targets over the last three weeks. He's played himself into a conversation at the Rams tight end spot, and his production through the next few weeks will be a key storyline with dynasty implications.
---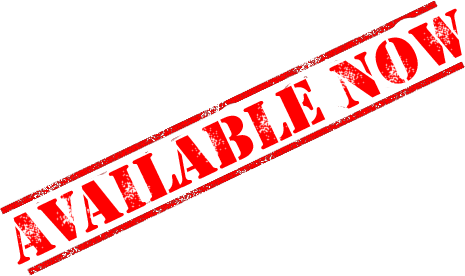 ---
Dak Prescott was fine, but Ezekiel Elliott and old friend Tony Pollard ran roughshod over the Rams all day long. The pair combined for 303 total yards and three scores, dampening the Rams' wild card hopes in the process. It was Zeke's first 100-yard rushing day since Week 9, just in time for the fantasy semi-finals. The NFC East is still terrible, but as where we are right now, the Cowboys look ready to crawl into the playoffs over the Eagles. A last-second rally over Washington felt like Philadelphia's biggest win in a while. If the Cowboys rolled the Rams and the Eagles had to wish on a lucky star to get past Washington, the "eye test" check is in Dallas' box for their Week 16 matchup.
Action: Elliott and company travel to Philly next week with playoff berths and fantasy championships on the line. The Eagles defense is truly horrendous, letting Adrian Peterson and Terry McLaurin nick them up on Sunday. Zeke is a Week 16 ultra-lock button, and there's no reason to hop off the Higbee Express either.
Lesson Three: Kenyan Drake eulogizes our dearly departed David Johnson
Amazing what a change of scenery and scheme can do. The untimely death of David Johnson has meant tons of volume for Kenyan Drake, who scored four times on 22 carries Sunday. Drake was the engine against a hapless Browns team, finding success against light boxes while Cleveland attempted to cover Arizona's wide receiver-heavy scheme. It's been a sure surprise for fantasy players after the Cardinals took a shot on Drake before the trade deadline, and he's looking like a Zero RB hero heading into Week 16.
Kenyan Drake took advantage of light boxes (<7 DEF) created by the @AZCardinals spread formations.@KDx32 gained 131 yards & 4 TD on 20 carries vs light boxes (91% of attempts). No other RB has more than 2 TD against light boxes in a game since 2016.#CLEvsARI | #RedSea pic.twitter.com/xauNDeG23r

— Next Gen Stats (@NextGenStats) December 16, 2019
On the other side, Nick Chubb was the only bright spot for the Browns. The quiet favorite for the rushing yards title, Chubb carried the ball 17 times for 127 and a score. He's been the only consistent part of the Cleveland Browns Experience in 2019, continuing his rise as one of the sport's most productive backs. He must be started against the Ravens in Week 16, and praying for positive game script might be our best hope.
Action: Arizona draws the Seattle's suspect defense in fantasy championship week. The Cards mustered only 10 points in the team's first meeting, but Kyler Murray truly has improved much since September. An early game total of 50.5 sets up for a back-and-forth affair as Seattle tries to improve their playoff seeding. In seasonal matchups, roll the dice on Drake and his surprising but tangible usage.
Lesson Four: Julio Jones' yearly eruption game stuns Niners
There's always one. While it wasn't the 12-253-2 effort against Tampa Bay in 2017, or the infamous 12-300-1 game against Carolina in 2016, Julio Jones' eruption game lifted the Falcons over the second-biggest favorite of Sunday's action. Julio's day helped him surpass Torry Holt and Jerry Rice for the most receiving yards in a player's first nine seasons in NFL history. There's no telling how much longer he will be doing it, but just enjoy greatness while it lasts.
Julio Jones' 5-yard TD reception broke a 9-game stretch without a receiving TD, the longest such streak in a season in his career.#ATLvsSF | #InBrotherhood

— NFL Research (@NFLResearch) December 15, 2019
Jimmy Garoppolo continued his hot and cold season, getting to only 200 yards, 134 of which went to the NFL's best tight end. San Francisco's rushing attack couldn't get in gear either, and it appears Kyle Shanahan may have reverse galaxy brained himself into a trap loss against his former team. The 49ers' only solace is that first-round bye likelihood is still in their favor, but matchups against the Rams and Seahawks ensure they'll need to keep their foot on the gas.
Action: The Jaguars awoke from a weeks-long slumber against the Raiders on Sunday, but we won't let that deter us from rolling out Julio and Matt Ryan and Julio as a likely under-owned stack in DFS for Week 16. The San Fran running game should have better fortune against the Rams, who were annihilated by the Dallas backs for 300 total yards.
Monday Night Homework: (Colts @ Saints)
New Orleans has all but sewn up a first round bye, especially with the 49ers dropping a key game against the Saints' rivals. Their Week 15 opponent is a Colts team that had palpable playoff hopes even after a tumultuous start to the season, but whose loss to the Texans was a huge damper on their chances. Not to mention Tennessee's recent resurgence. Indy would need a Falcons-ian upset on Monday Night, and that won't be easy against a fully loaded Saints team fresh off dropping 48 on San Francisco.
Jacoby Brissett has cooled off as of late, and who can blame him when Jack Doyle and Zach Pascal headline the receiving group? Marlon Mack has returned to little fanfair, and running into the New Orleans defensive line is a tall order. The most likely scenario is Drew Brees feeds Michael Thomas double-digit targets, the Saints get up early and Brissett is forced to play catch-up for the entire second half. That may be a path to a spike night for Brissett, but only if his rag-tag bunch of receivers can separate, a task that wideouts not named T.Y. Hilton haven't done well in Indy in years.