Congratulations to all those still setting lineups in Week 16. Further congratulations for those who still have the will to read an article about fantasy football waiver targets in Week 16. The names in this week's edition are legitimate plug and play options, no stashes. All of these players should be fantasy producers in Week 16. Last but not least, a big thanks to everyone who has read this season. These are the players to target in championship weeks based on their advanced stats and metrics profiles.
Mike Boone, RB, Vikings
The Vikings backfield appeared to be the most clear cut case of a number one in Dalvin Cook and a number two in Alexander Mattison. Then Cook's shoulder issue was irritated in Week 15, a week where Mattison was already out with a hamstring issue. Mike Boone cranked out 56 yards on 13 carries, finding the end zone twice. Boone did not have a reception, with C.J. Ham stepping into the pass-catching role.
---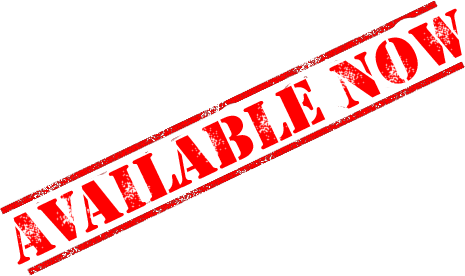 ---
Boone does not represent a home run swing player with 30-point upside. This line, 56 yards on the ground and two scores, is at least a 90th-percentile outcome. Still, fantasy gamers are only asking for him to do it one more time. The Vikings have produced 18 rushing touchdowns, third in the NFL. Boone certainly didn't give the Vikings any reason to hesitate in giving him more goal line work in this performance. 
Ryan Nall, RB, Bears
Toward the end of his game, David Montgomery paid a visit to the medical tent. If he is out for Week 16, Tarik Cohen is sure to see a bump in volume, but Ryan Nall will also be worked in. Nall owns a 37.4-percent College Dominator Rating that places him in the 85th-percentile of college running backs. He achieved that Dominator rating by also having a 10.2-percent (75th-percentile) College Target Share in the Oregon State offense.
Nall beats out Montgomery in size, College Dominator, College Target Share, Speed Score and Burst Score. It isn't unreasonable to imagine that if given Montgomery's touches, Nall can do as much or more for fantasy gamers. However, it will be difficult for any back to make a major fantasy impact unless they are capable of wrestling away touches from Tarik Cohen, who is one of the NFL's best pass catching backs. Add Nall now and wait for injury news on Montgomery. 
Breshad Perriman and Justin Watson, WR, Buccaneers
Breshad Perriman is due an apology. In a week where there was opportunity, Perriman was an Underworld afterthought. We favored the younger, more athletic, better college producer in Justin Watson. Nevertheless, the Buccaneers again slotted in Scott Miller ahead of Watson for playing time. Miller was targeted three times before exiting with an injury, which finally put Watson on the field. He was targeted twice.
This game didn't shed any new light on what Perriman is capable of. He received six targets. As six target receivers go, the one running routes in the Tampa Bay offense should be near the top of the heap. But six targets is a 75th-percentile workload for Perriman. The weight that Chris Godwin will not be on the field to carry does not fit on Perriman's shoulders. To his credit, no one would have complained about the production that came with those six targets in Week 15, which makes him the easier add and start. However, one cannot help but be enticed by Watson, who had been targeted on 20.4 percent of his snaps upon entering last week. Perriman will never become a 12-target player. Watson has that ability. 
Greg Ward, WR, Eagles
Nine targets in Week 15, that is Greg Ward. The face of the Philadelphia pass catchers is currently an amalgamation of tight ends and running backs named after cities. By Week 16, they may be reinserting Nelson Agholor, who will at least be thrown at. If a fantasy roster lost Chris Godwin or is otherwise dealing with a hole at wide receiver, it's tough to beat picking up nine targets from the waiver wire.
Even with this Frankenstein personnel grouping, the Eagles managed to score 37 points against a hapless Washington defense. Ward benefited, and will continue to do so. Unlike Breshad Perriman's three touchdowns on six targets, Ward had a completely reproducible, albeit less impactful, sixty yards and one touchdown, and will garner less publicity as a result. We would still prioritize Perriman because he's a Buccaneer and is targeted downfield, but Ward isn't far behind. 
Marquise Brown, WR, Ravens
For the underdogs in the championship game, Marquise Brown is a swing for the fences. He was targeted four times on what we assume were limited snaps and he caught them all. Brown, as he demonstrated in Week 1, does not require loads of volume to deliver a big fantasy line. Even amidst the injury problems this year, he has delivered 0.62 (No. 6) Fantasy Points Per Pass Route. In 2019, his rookie year, he has already delivered five usable weeks to fantasy gamers. It would not be shocking if he adds another in Week 16.
It would be difficult to say that Brown truly has more ceiling than the Buccaneers wide receivers. However, Brown is a solid alternative if they are unavailable. The Ravens will face the Browns in Week 16. The score will likely be low in a second matchup with a division rival, but Brown may be the spark plug Lamar Jackson turns to when his team needs a big play. Hollywood has the ability to make an impact.
Steven Sims, WR, Washington
Dueling with Greg Ward for the title of most boring yet sensible play is Steven Sims. Since Week 12, Sims has seen an increasing role in the Washington offense. It is over that same span of time that Dwayne Haskins has also found his legs. The current iteration of the Washington offense consists of a surprisingly spry Adrian Peterson, who may be effective with the ball in his hand but does not run many routes. There has been work to do in the short areas of the field as a result.
Sims drew eleven targets against the Eagles. Unlike Ward, who will have to continually find his balance as Eagles pass catchers return to health, Sims has a role planted on solid ground. Without a tight end of consequence, or an every down receiving back on the field, Sims will continue to see volume and is a fantastic plug for the Championship round against the Giants. 
OJ Howard, TE, Buccaneers
O.J. Howard has turned a corner. In Week 15, he recorded a season-high eight targets. He reached a 20-percent target share for the first time in 2019, seeing his most yards of Target Distance (76) in a game since Week 3. Without a doubt, the fact that Mike Evans was inactive and Chris Godwin left early played a role, but Howard still did what was required of him in that situation. He will be in a position to produce again in Week 16.
The Buccaneers will be facing off against the Texans. The same Texans that allowed Jonnu Smith five receptions for 60 yards, not to mention his long run. Besides the alleged defensive shortcomings, trust the Texans offense to give Jameis Winston and company an incentive to move the ball with points of their own. Howard will do damage in 10-yard increments this weekend.
Jonnu Smith, TE, Titans
Jonnu Smith does see snaps, but it isn't every week that the team asks him to run routes. When asked to run 20 or more routes, he produces. Smith averages 1.85 (No. 9) yards of Target Separation, also separating himself from the crowd with 8.8 (No. 6) Yards Per Target.
In Week 16, Smith and the Titans see New Orleans. While the Saints aren't thought of as a permissive defense, they allowed 18.7 PPR points to George Kittle in Week 14. Getting beat by Kittle may not be much of an indictment, but giving up 14 and 17 points to Jaeden Graham and Cameron Brate is. Smith is a player to add if needing tight end production in the final week of the fantasy football season.