With the ever-changing NFL landscape, new trends develop each week. Using advanced stats, metrics and analytics to identify these trends can lead fantasy grinders toward the next breakout player. Week 6 presented a few player breakouts likely to influence gameplay going forward. With that said, here are three notable trends to think about as we enter Week 7.
Philadelphia Eagles – Dallas Goedert's Emergence
In the wake of DeSean Jackson's abdominal injury, the Philadelphia Eagles moved to more two tight end sets in an effort to put their twelve best offensive players on the field. They finished with at least 20 points in each of these games. More 12-personnel means more playing time for Dallas Goedert. He played 71-percent of the Eagles' snaps in Week 6, while Zach Ertz played 80-percent. This also led to more targets for the pair. Ertz recorded nine targets, but Goedert saw eight.
---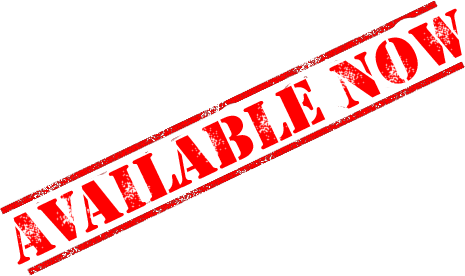 ---
Putting both players on the field at the same time makes sense from an efficiency perspective. Goedert currently averages 1.89 (No. 6 among qualified tight ends) yards of Target Separation, while Ertz leads the position with 54 targets. Conversely, third wide receiver Mack Hollins remains a major disappointment with a 69.8 (No. 75) QB Rating when Targeted. Continually finding creative ways to use analytics and put their best players on the field, Philadelphia continues to employ 12-personnel at one of the highest rates in the NFL. With Goedert's expanded role, he remains viable in fantasy while Jackson continues to miss time.
Los Angeles Chargers – Hunter Henry: TE1
Out since Week 1 with a tibial plateau fracture, Hunter Henry returned to game action with a bang in Week 6. His volume remained secure, evidenced by eight catches for 100 yards and a pair of scores. While he only played 69-percent of the snaps, he ran a route on 80-percent of Philip Rivers' drop backs. This included 30 routes from the slot or out wide, where his 6-5, 250-pound frame creates mismatches.
While dealing with a limited sample, Henry's 153.9 QB Rating when Targeted and 12.7 yards of Average Target Distance remain No. 1 in the NFL. With efficiency metrics and usage stats working in his favor, he is an immediate TE1 going forward.
Tampa Bay Buccaneers – Who is Scott Miller?
Dealing with an ongoing hamstring injury, Breshad Perriman faces rumors regarding a mid-season release. With Perriman still unable to practice, Scott Miller quietly stepped into the Buccaneers' starting wide receiver rotation. Miller came out of Bowling Green as a sixth-round pick with a few interesting metrics on his prospect profile. He ran a 4.44 (83rd-percentile) 40-yard dash and recorded a 41.5-percent (84th-percentile) College Dominator Rating. He also added in a 19.1 (88th-percentile) Breakout Age, making him a solid late round prospect in 2019.
Miller stepped up and played 69.1-percent of Tampa Bay's snaps in Week 6. On these snaps, he saw seven targets and 147 air yards. His 42 routes run ranked just behind Mike Evans (57) and Chris Godwin (59). While Tampa heads to bye this week, potentially giving Perriman a chance to heal, Miller remains a name to keep an eye on going forward.