Week 6 was a much more mild week for high-scoring performances. Stefon Diggs was the only player to cross 35 DraftKings points. For reference, Week 5 saw 10 such performances. With less recency bias at play this week, what scorching takes can the advanced stats and metrics unearth? Let's get to it.
Marlon Mack + Indianapolis Defense is the Best Value Stack
For recordkeeping purposes, we'll say this means that Marlon Mack and the Colts Defense combine to be the best DraftKings combo of their positions based on points per salary dollar.
Stacking a defense and their running back isn't very contrarian these days, so to truly exploit the correlation between the two positions you have to find a combo that will be low-owned. This one also happens to leverage the swaths of peoples that will be chasing Deshaun Watson's 75 DraftKings points in his past two games.
First, Mack has seen a lot of usage this season:
All of these raw totals don't even factor in that he's played one fewer game due to an early bye week. Mack has 22 touches in three of five games this year. He was on the injury report prior to playing in the two games he didn't hit that mark. Getting extra rest due to the bye week, he should resume his workhorse role.
---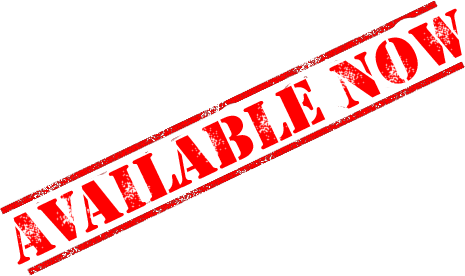 ---
Mack is a player with sneaky upside, while the Colts defense is a pure cost play at $2,000 on DraftKings. They are in the bottom six defenses on both sites in terms of cost.
The Colts were able to shut down Patrick Mahomes two weeks ago by bringing relentless pressure and controlling the clock with an efficient run game. They sacked Mahomes four times and hit him a total of eight times. Mack alone ran the ball 29 times. If they are able to execute that strategy against the Texans, it would make the popular plays on their side of the ball fall flat while this stack hits in a major way. It's not impossible for them to do this either. Watson has been sacked 18 times this year and the Colts defense generates 2.6 sacks per game.
With the Colts being home favorites, running these two as leverage against Watson ownership is the ideal tournament move.
Mike Williams Outscores Keenan Allen by Five Points
This might be painful to hear for Keenan Allen stans or Mike Williams deniers, but Williams may be quietly taking over as the team's No. 1 wide receiver. He missed Week 4 with a back injury, but has been stealing Allen's lunch money in terms of volume since returning. Williams has 11 more targets, 214 more Air Yards and three more red zone targets. Allen is drawing fewer targets, and the ones he's seeing are less likely to generate big spikes in fantasy points.
To make matters worse for Allen, Williams has a great matchup against Malcolm Butler, PlayerProfiler's 53rd ranked cornerback. Allen has a considerably harder opponent in Logan Ryan, our 33rd-best corner.
The best part about this take is that we don't have to pay up to capitalize on it. Allen costs $6,700 on DraftKings while Williams only runs you $4,600. Save some money this week and roster the new No. 1 receiver in Los Angeles.
John Brown Top-12 Week Inbound
John Brown has posted four middling and scoreless weeks since finishing as the ninth-highest scoring wideout in Week 1. However, he's seen the necessary volume to post another WR1 week ever since. He sits at 15th in market share of Air Yards with 34-percent of Buffalo's target depth. He's also seeing just as many looks as Cole Beasley, their supposed volume slot player. Plus, Brown poses the necessary speed to bust multiple long plays on any day.
This week, Brown and the Bills face the now definitive worst team in the NFL: the Miami Dolphins. The Dolphins have given up the third-most points to opposing receivers at 26.2 per game, and Brown's matchup is especially enticing. He'll be covered by Xavien Howard this week. Howard is currently ranked as PlayerProfiler's 117th-best corner and he runs a 4.58 40-yard dash. He's bad against most receivers, but Brown should be a nightmare for him. Howard is questionable to play on Sunday. If he is unable to suit up, Brown will be eager to face off against the backup that Miami deemed worse than Howard.
Finally, the Bills have a 28.5 implied team total this week. That trails only the Rams. Howard always has the yardage ceiling, but now a multi-touchdown game is more attainable as well. Tournament plays don't get easier to make than locking in Brown.