Which athleticism and college metrics are the best indicators of fantasy success? What do breakout quarterbacks have in common? Using PlayerProfiler's Data Analysis Tool, we can answer these questions.
Spotting Breakouts
Quarterback is the position where college efficiency metrics matter the most. Hand size, weight, and BMI are poor predictors of future fantasy success. Height and Wonderlic Score can be ignored when evaluating quarterback prospects. Athleticism matters when trying to evaluate a quarterback's rushing potential.
Other than College QBR and draft pick, there are not a ton of easy ways to identify values in rookie quarterbacks, at least from a fantasy perspective. However, it is very straightforward to find rushing quarterbacks – are they athletic or not? Among the quarterbacks who posted at least one season of 30 rushing yards per game, 100-percent posted an Athleticism Score of at least 100.0, 82-percent ran a 3-cone in seven seconds or less, and 77-percent posted a Broad Jump of at least 115 inches
What does this mean for 2020?
16 of the 25 quarterbacks (64-percent) to post a breakout season with at least 20 Fantasy Points per Game, which is just shy of what Dak Prescott gave us last year, were drafted in the first round. While great quarterbacks can come from anywhere in the draft (hello Tom Brady), we should focus our search for breakout rookie quarterbacks to those drafted in the first round as a result.
The Studs
Unsurprisingly, Joe Burrow and Tua Tagovailoa rank No. 1 and No. 2 in College QBR in this class. Along with their top-5 draft capital, they are both can't miss prospects at the quarterback position.
Jalen Hurts
Jalen Hurts was a second-round pick, so the draft capital is not on his side, but he has tremendous if Carson Wentz misses time and he gets a chance to start.
Hurts' collegiate resume features an 11.3 (98th-percentile) College YPA, No. 2 in the class behind Tua Tagovailoa, an 89.7 (95th-percentile) College QBR, No. 3 in the class behind Tua and Joe Burrow, and fantastic athleticism indicated by a 125-inch Broad Jump and 4.59 (95th-percentile) 40-Yard Dash.
The Duds
Justin Herbert
Justin Herbert has the first round draft capital, but he remains an unlikely prospect to hit as a passer. Three UDFA quarterbacks in the 2020 class posted a higher College QBR than Herbert's 77.4 (63rd-percentile), and he posted a mediocre 8.9 (75th-percentile) YPA mark. Herbert does have some Konami Code appeal based on his athleticism – he met all of the above thresholds for quarterbacks who hit 30 rushing yards per game – except in the 3-cone, in which he came up short by 0.06 seconds.
Jordan Love
Jordan Love was also a first round pick. He brings a certain amount of athleticism to the table with a 103.1 Athleticism Score and 118-inch Broad Jump. However, his 59.8 (12th-percentile) College QBR was bad, and he's hardly the next Lamar Jackson with a 4.74 (77th-percentile) 40-Yard Dash.
---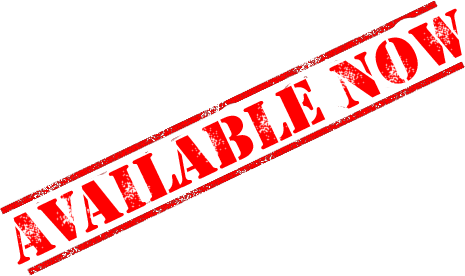 ---
Every other quarterback in this 2020 class can be safely ignored, even in superflex leagues. Our analysis also shows that those dynasty owners who own quarterbacks such as Drew Lock, a mediocre prospect drafted outside of the first round where we generally find our breakout quarterbacks, should try to trade them while they still have value.