The goal of the Air Yards DFS Value Index is to determine the best "bang for your buck" in daily fantasy. This is accomplished by utilizing a player's Air Yards and Air Yards Share to create a weighted Air Yards metric. We then compare this metric with each player's DFS salary to create a Value Score. The best value Air Yards play on the week is always scored with a value of 100. All other players are compared against that player with decreasing value. This list is not a mere recitation of where each player is ranked — a simple machine could do that. This list contextualizes each player's Value Score so as to present the top ten Air Yard values in DFS for the week, focusing on players priced at or below $5,500 on DraftKings.
Again, we will highlight two wide receivers on the Air Yards Value Index priced above $5,500 and then focus on the top ten Air Yards Value Plays priced at $5,500 or below on DraftKings.
PAYING UP
D.K. Metcalf – DK: $8,200
Air Yards Value Score: 65.30
Air Yards: 1,334 (No. 2 among qualified wide receivers)
Air Yards Share: 40.0-percent (No. 5)
Unrealized Air Yards: 571 (No. 8)
D.K. Metcalf makes his first appearance on the Air Yards Value Index after balling out in an island game on Monday night to the tune of 10 receptions for 177 yards. Metcalf saw over 207 Air Yards last week. His ascension in the Seahawks passing game is happening. Since teammate Tyler Lockett's 53-point outburst in Week 7, Metcalf has 12 more targets than Lockett and over 200 more Air Yards. However, he faces a tough projected matchup in Week 13 against the Giants and James Bradberry. It will be interesting to see if he continues to be fed the rock despite this tough matchup, or if Russell Wilson focuses his attention toward Lockett.
Calvin Ridley – DK: $7,200
Air Yards Value Score: 63.17
Air Yards: 1,235 (No. 3)
Air Yards Share: 36.7-percent (No. 12)
Unrealized Air Yards: 583 (No. 7)
Calvin Ridley finds his name in this section for the second consecutive week. Playing only 70-percent of the Falcons snaps in a blowout win against the Raiders, Ridley amassed close to 100 Air Yards and scored 17 fantasy points. With Julio Jones expected to miss yet another game, Ridley's floor is strengthened. Unfortunately, as highlighted last week, Ridley's upside is only present with Julio on the field. For this reason alone, he makes for a stronger cash play if you are looking to spend up at wide receiver.
Top-10 Value List
No. 10) Breshad Perriman – DK: $3,900
Air Yards Value Score: 42.23
Air Yards: 549 (No. 55)
Air Yards Share: 29.9-percent (No. 31)
Unrealized Air Yards: 306 (No. 50)
Breshad Perriman ended last season averaging over 21 Fantasy Points per Game in his last five with the Buccaneers. Signed by the Jets this offseason, he had some initial troubles staying healthy, but is now averaging over 17 Fantasy Points per Game since Week 9.
The Jets passing offense is evenly splitting opportunities between Perriman and rookie Denzel Mims. While Perriman has slightly fewer Air Yards and targets than Mims through the past three games, he has outscored the rookie in fantasy points. Priced $200 less than Mims on DraftKings, this discount makes it worth while to continue to chase the points in both cash and tournaments.
No. 9) Corey Davis – DK: $5,100
Air Yards Value Score: 43.18
Air Yards: 661 (No. 43)
Air Yards Share: 33.2-percent (No. 20)
Unrealized Air Yards: 219 (No. 70)
Corey Davis was featured in this article last week but disappointed, seeing only three targets and 48 Air Yards. Despite his low usage, Davis was able to again crest double digit fantasy points. He remains a consistent fantasy producer, scoring double digits points in all but one game this season. With A.J. Brown's alpha status in the Titans passing game muting Davis' upside, the fourth-year receiver remains a preferred cash play thanks to his stable floor.
No. 8) Denzel Mims – DK: $4,100
Air Yards Value Score: 47.24
Air Yards: 500 (No. 65)
Air Yards Share: 38.6-percent (No. 8)
Unrealized Air Yards: 340 (No. 38)
Denzel Mims retained his heavy usage in the Jets passing attack upon Sam Darnold's return. Mims has now seen over 100 Air Yards and eight targets in each of his last three games.
This consistent usage in the passing game makes Mims a great cash play priced at only $4,100 on DraftKings.
No. 7) D.J. Chark – DK: $5,400
Air Yards Value Score: 51.36
Air Yards: 830 (No. 27)
Air Yards Share: 33.3-percent (No. 19)
Unrealized Air Yards: 445 (No. 19)
Between injuries and inconsistent quarterback play, D.J. Chark has failed to meet the lofty expectations many fantasy players had for him entering the season. However, prepare to have your expectations met in Week 13. Chark is set to face off against a Vikings secondary that, while playing better as of late, remain a plus matchup in fantasy. Additionally, DGAF Mike Glennon totaled six Deep Ball Attempts last week, which ranks him among the leaders in PlayerProfiler's database for Deep Ball Attempts per game. Look for Chark to be targeted often, and heavily downfield this week.
No. 6) Damiere Byrd – DK: $3,900
Air Yards Value Score: 55.34
Air Yards: 642 (No. 45)
Air Yards Share: 33.5-percent (No. 18)
Unrealized Air Yards: 271 (No. 59)
Damiere Byrd is coming off his second consecutive game in which he led all Patriots receivers in Air Yards and targets. Despite this volume, the speedster with the 4.32 (99th-percentile) Forty-yard Dash time remains highly volatile because of Cam Newton's erratic and inconsistent passing play.
Despite this, Bryd is well worth the gamble at $3,900 that Newton has a 300-yard plus passing week against a weak Chargers secondary as opposed to a sub-100-yard passing game like he recorded last week.
No. 5) Mike Williams – DK: $4,800
Air Yards Value Score: 56.90
Air Yards: 929 (No. 19)
Air Yards Share: 29.3-percent (No. 32)
Unrealized Air Yards: 504 (No. 15)
Mike Williams predictably put up a dud last week against the Bills and Tre'Davious White. He faces just as tough a matchup in Week 13, projected to spend most of his time lined up across from New England's Stephon Gilmore. Highly reliant on the Deep Ball, Williams may be someone to have only minimal exposure to this week in tournament lineups.
No. 4) Tee Higgins – DK: $4,600
Air Yards Value Score: 61.98
Air Yards: 973 (No. 14)
Air Yards Share: 29.2-percent (No. 33)
Unrealized Air Yards: 518 (No. 10)
Tee Higgins scored the most fantasy points among all Bengals receivers in their first game this season sans Joe Burrow. He is essentially sharing WR1 duties with Tyler Boyd in the passing game. However, Higgins is priced $300 cheaper than Boyd on DraftKings. Despite a matchup against a tough Dolphins secondary, Higgins remains the preferred play in cash due to price and his season long Air Yards totals.
No. 3) Marquez Valdes-Scantling -DK: $4,400
Air Yards Value Score: 66.80
Air Yards: 893 (No. 23)
Air Yards Share: 32.8-percent (No. 21)
Unrealized Air Yards: 535 (No. 9)
Marquez Valdes-Scantling officially remained the Packers No. 2 wide receiver upon Allen Lazard's Week 11 return. He ran 14 more routes than Lazard and saw 58 more Air Yards from Aaron Rodgers.
Valdes-Scantling remains a high volatility play, but it is only because of his 17.5 (No. 3) Average Target Distance mark as opposed to his uncertain role in the Packers offense.
No. 2) Darnell Mooney – DK: $3,400
Air Yards Value Score: 71.41
Air Yards: 927 (No. 21)
Air Yards Share: 26.1-percent (No. 46)
Unrealized Air Yards: 612 (No. 5)
Darnell Mooney continued to be involved in the Bears offense with Mitchell Trubisky forced back under center last week. Mooney saw 147 Air Yards in Week 12, which is 100 more than what he previously averaged with Trubisky under center to start the season in Weeks 1-3.
---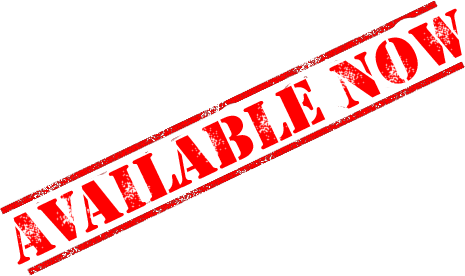 ---
Mooney takes on a soft Detroit secondary in Week 13, which is a team that Trubisky scored three touchdowns against in Week 1. He is a great tournament play, particularity if you're looking to go full YOLO and stack him with Trubisky.
No. 1) Darius Slayton – DK: $4,600
Air Yards Value Score: 72.33
Air Yards: 901 (No. 22)
Air Yards Share: 36.8-percent (No. 11)
Unrealized Air Yards: 438 (No. 20)
Darius Slayton's demise post Sterling Shepard's return reached the lowest of lows last week. Slayton, despite 63 Air Yards, finished the week with zero fantasy points. With Giants backup quarterback Colt McCoy expected to start, things may not be looking up for Slayton anytime soon despite his Air Yards totals. However, with the Giants likely facing a negative Game Script against the heavily favored Seahawks, he may find himself some garbage time Air Yards and fantasy points. He makes for a great addition to any lineup featuring a Russell Wilson–D.K. Metcalf/Tyler Lockett stack.
Good luck to everyone in Week 13. May all your Air Yards be realized.