The goal of the Air Yards DFS Value Index is to determine the best "bang for your buck" in daily fantasy. This is accomplished by utilizing a player's Air Yards and Air Yards Share to create a weighted Air Yards metric. We then compare this metric with each player's DFS salary to create a Value Score. The best value Air Yards play on the week is always scored with a value of 100. All other players are compared against that player with decreasing value. This list is not a mere recitation of where each player is ranked — a simple machine could do that. This list contextualizes each player's Value Score so as to present the top ten Air Yard values in DFS for the week, focusing on players priced at or below $5,500 on DraftKings.
Again, we will highlight two wide receivers on the Air Yards Value Index priced above $5,500 and then focus on the top ten Air Yards Value Plays priced at $5,500 or below on DraftKings.
PAYING UP
Calvin Ridley – DK: $7,100
Air Yards Value Score: 72.38
Air Yards: 1,137 (No. 1 among qualified wide receivers)
Air Yards Share: 36.5-percent (No. 11)
Unrealized Air Yards: 528 (No. 7)
Calvin Ridley last appeared in this article entering Week 5. That week he finished as the WR10, amassing 21.6 fantasy points. Since that time, in every game that Ridley has finished, he's averaged 18.1 Fantasy Points per Game. Now entering Week 12 as the league leader in Air Yards, Ridley is set to smash against the Raiders. Some DFS players may be shy to play him with Julio Jones expected to rejoin him in two wide receiver sets. However, Ridley has exhibited a higher ceiling with Jones active, and has outscored the future Hall of Fame wide receiver in fantasy points 121.5 to 114.3 when both players are active.
Tyreek Hill – DK: $7,800
Air Yards Value Score: 67.40
Air Yards: 1,129 (No. 2)
Air Yards Share: 37.6-percent (No. 7)
Unrealized Air Yards: 619 (No. 3)
Since Week 8, Tyreek Hill has failed to finish outside the top five wide receivers in weekly fantasy points scored. He is averaging 28.6 Fantasy Points per Game and over 150 Air Yards per game during this time. This includes a 232-Air Yard performance in Week 9 when he scored 33.1 fantasy points. While Hill's Week 12 matchup against the Buccaneers may seem imposing, he is projected to primarily square off against Sean Murphy-Bunting, who is by far the team's most magnanimous cornerback. He is currently ranked No. 106 in PlayerProfiler's cornerback rankings. Another top five weekly finish is a likely outcome for Hill in Week 12.
Top-10 Value List
No. 10) Keelan Cole – DK: $3,600
Air Yards Value Score: 40.55
Air Yards: 575 (No. 45)
Air Yards Share: 20.5-percent (No. 69)
Unrealized Air Yards: 249 (No. 55)
Keelan Cole is one of the last men standing for the Jaguars wide receiver corps entering Week 12. Both D.J. Chark, and Chris Conley will be inactive, leaving Cole and Laviska Shenault as the team's top receiving options. Despite a literal giraffe now starting as the Jaguars quarterback, he will likely be peppered with enough targets to make him a preferred low cost play in DFS.
Cole is among the most efficient wide receivers in the league this season with a +15.6 Production Premium (No. 18), and has flashed week-winning upside in prior seasons. He should be confidently rostered in all formats.
No. 9) Josh Reynolds – DK: $4,300
Air Yards Value Score: 45.47
Air Yards: 629 (No. 40)
Air Yards Share: 25.1-percent (No. 51)
Unrealized Air Yards: 334 (No. 32)
Josh Reynolds continues to see more on-field opportunity for the Rams which each passing week. He played over 90-percent of the snaps last week and amassed 86 Air Yards. With the Rams passing more and running less as of late, Reynolds has seen at least six targets in each of the past four weeks. While he duded last week, scoring only 6.4 (No. 63) fantasy points, he has averaged 11.8 Fantasy Points per Game since Week 7. Assuming the Rams passing proclivities continue in Week 12, Reynolds makes for a strong cash play.
No. 8) Corey Davis – DK: $4,900
Air Yards Value Score: 50.97
Air Yards: 613 (No. 41)
Air Yards Share: 32.9-percent (No. 18)
Unrealized Air Yards: 219 (No. 65)
Over the past four weeks, Corey Davis has scored more fantasy points and amassed more Air Yards than teammate A.J. Brown. For some reason there is a $1,800 gap in pricing between the two Titans wide receivers, when in reality, they should be priced similarly. Take advantage of this discrepancy.
While Tennessee's matchup against the Colts secondary mutes much of either wide receiver's upside, only Davis was able to crest double digit fantasy points the last time the division rivals faced each other. This makes him a great cash play in Week 12.
No. 7) Tim Patrick – DK: $4,900
Air Yards Value Score: 51.75
Air Yards: 803 (No. 26)
Air Yards Share: 25.5-percent (No. 47)
Unrealized Air Yards: 386 (No. 25)
Death. Taxes. Tim Patrick in cash. The Broncos WR2 is no stranger to the value list. He has appeared here every week he has played since Week 6. During that time, he has averaged 12.3 Fantasy Points per Game. He remains a solid cash play despite a tough matchup this week against the Saints. And if Jerry Jeudy were to sit, he may see even more opportunity.
No. 6) Denzel Mims – DK: $3,500
Air Yards Value Score: 55.34
Air Yards: 391 (No. 78)
Air Yards Share: 40.0-percent (No. 5)
Unrealized Air Yards: 265 (No. 49)
It was only matter of time before Denzel Mims found himself on this list. The Jets rookie has been a focal point of New York's passing offense since his debut, leading all Jets receivers in Air Yards since Week 7. However, there are multiple concerns with him as a DFS play this week.
First, Mims is facing a tough Dolphins secondary and is projected to square off against Byron Jones, one the best corners in the league. Finally, a change to Sam Darnold may actually hurt Mims' upside. The rookie failed to crest double digit fantasy points when he and Darnold played together in Weeks 7-8. Considering all this, Mims is best reserved as a desperation tournament play this week if you are looking to spend up at other positions.
No. 5) Damiere Byrd – DK: $4,100
Air Yards Value Score: 58.67
Air Yards: 594 (No. 44)
Air Yards Share: 32.7-percent (No. 21)
Unrealized Air Yards: 236 (No. 59)
Damiere Byrd exploded for 26.5 (No. 5) fantasy points last week, amassing 125 Air Yards. In the past two games, Byrd has lead the Patriots with 199 Air Yards. He has also out-scored Jakobi Meyers by over 15 fantasy points during this same time. It is a fair question to ask whether Byrd has now become the team's best fantasy wide receiver to start. Facing off against a Cardinals team that has been generous to opposing wide receivers, he is both a recommended cash and tournament play priced at only $4,100.
No. 4) Mike Williams – DK: $5,000
Air Yards Value Score: 66.39
Air Yards: 876 (No. 16)
Air Yards Share: 30.6-percent (No. 29)
Unrealized Air Yards: 477 (No. 12)
Mike Williams jumps high in the air and catches deep passes. Last week he did this and scored 17.2 (No. 19) fantasy points. He did this in Week 10 and scored 5.8 (No. 62) fantasy points. This summarizes a lot of what we have discussed with Williams all season. Though Jalen Guyton is no longer someone to worry about regarding Williams' usage.
This week, Williams squares off against a Bills secondary featuring Tre'Davious White. That makes this look like a bust week as opposed to a boom week.
No. 3) Tee Higgins – DK: $4,700
Air Yards Value Score: 73.90
Air Yards: 938 (No. 11)
Air Yards Share: 29.9-percent (No. 32)
Unrealized Air Yards: 518 (No. 8)
Losing Joe Burrow for the season is devastating for the entire Bengals offense. Tee Higgins is unfortunately not immune to this. The rookie wide receiver's fantasy production was largely influenced by Cincinnati's pass happy offense.
---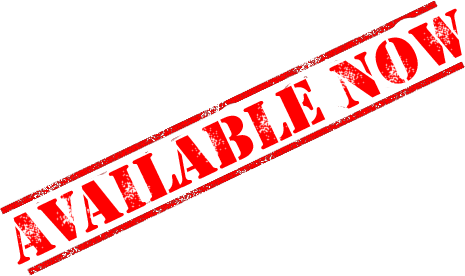 ---
One would assume that the insertion of journeyman backup Brandon Allen under center will make the Bengals less likely to air it out. This unfortunately caps Higgins' ceiling. However, in the event the pass-heavy nature of the Bengals offense doesn't change, look for Higgins, who leads the Bengals in Air Yards through the past four weeks, to be a fine contrarian play.
No. 2) Darius Slayton – DK: $4,900
Air Yards Value Score: 83.87
Air Yards: 838 (No. 19)
Air Yards Share: 39.6-percent (No. 6)
Unrealized Air Yards: 375 (No. 28)
As we previously discussed in Week 10, Sterling Shepard's return to the Giants has drastically effected Darius Slayton's usage in the passing game. With Shepard healthy, Slayton is a muted ceiling, low floor, boom-bust wide receiver play. Slayton performed closer to his ceiling in Week 10, scoring 14.3 (No. 23) fantasy points, but he hit rock bottom in Week 9, scoring only 1.8 (No. 100) fantasy points. These volatility concerns makes Slayton a tournament play only.
No. 1) Jerry Jeudy – DK: $5,100
Air Yards Value Score: 87.68
Air Yards: 1,118 (No. 4)
Air Yards Share: 32.3-percent (No. 22)
Unrealized Air Yards: 684 (No. 2)
Jerry Jeudy finds himself at the top spot on the value list for the second consecutive week. He disappointed greatly in Week 11, posting only 6.7 fantasy points against Miami's tough secondary. More concerning though is that he only played 65.1-percent of the snaps as a result of an ankle injury.
The Broncos hit Jeudy with a questionable tag, and after getting in two limited practices this week, he is truly questionable to play in Week 12. If he were to play, he faces a stout Saints secondary. He has seen more than enough Air Yards to score plenty of fantasy points in any tough matchup, however his injury concerns add additional volatility.
Good luck to everyone in Week 12. May all your Air Yards be realized.