Drafting a successful fantasy football team is all about extracting value from the draft. Every year, players who outperform their ADP's propel the fantasy teams of those who draft them. Being able to pinpoint these surprise contributors starts with discerning which offenses are most likely to support them. Not every NFL team has a player that will finish among the Top 24 wide receivers in fantasy football. Jacob Rickrode has done work that shows us that 17-18 teams on average will support one Top 24 receiver. It also shows that at least four of these teams, but as many as seven, are likely to support two such pass catchers. These are six teams to target multiple receivers from based on their advanced stats, metrics, and analytics profiles.
Houston Texans
Deandre Hopkins' trademark is thriving with the No.1 Target Share in the league. But what makes him so special is how he maintains his efficiency in the face of massive volume. He saw a 100-percent Snap Share, but maintained positive efficiency as evidenced by metrics like his 3.26 (No. 2) yards per route run. It takes a special kind of receiver to find a way to live in that shadow. The kind of player that doesn't require targets upon targets, but does the most with limited opportunity. That player is Will Fuller.
Last season, Fuller recorded a remarkable 100-percent True Catch Rate, 11.2 (No. 3) yards per target and a 137.5 (No. 2) QB Rating when targeted. And he did it in only seven games played. Even if his 20.2-percent (No. 32) Target Share dips, he can crack the Top 24 with that kind of efficiency if he stays healthy. That share would leave room for Keke Coutee to develop and contribute. Fuller is the better WR2 bet though, mainly because of what he can do with only a handful of targets. He's a screaming value at his current FFPC ADP of 92.92. In leagues with deeper starting lineups, he makes a great third or fourth receiver with the potential to tip the balance of a weekly contest.
Minnesota Vikings
On one hand, Deandre Hopkins and Will Fuller are complementary pieces to the Houston passing game puzzle. Conversely, Stefon Diggs and Adam Thielen are Queen chess pieces that prohibit defenses from keying in on one or the other. This was seen in their nearly identical Target Shares of 26.2-percent and 26.0-percent. Either of the two has the potential to be the number one target in a given matchup.
---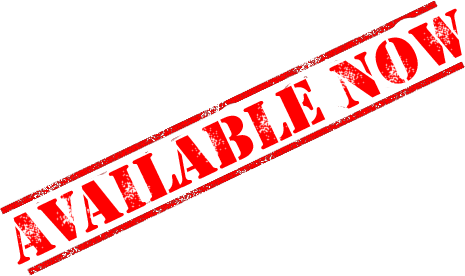 ---
Both receivers recorded Top 10 Contested Catch Rates, which helped Kirk Cousins record a 75.9-percent (No. 2) True Completion Percentage. Not having a true satellite back, viable third receiver or a significant contributor at tight end allows Diggs and Thielen to soak up the volume. Fantasy gamers expect both to stay productive, as both are being picked in the top 40 players of FFPC drafts. Either makes a solid WR2 in a weekly lineup.
Arizona Cardinals
Future Hall of Famer Larry Fitzgerald was ranked No. 5 among wide receiver in fantasy points per game in 2017. Last year, he found himself in an uncreative offense that was running David Johnson between the tackles and featured a struggling rookie Josh Rosen at quarterback. He also suffered a Week Two hamstring strain and was a diminished version of himself for much of the season. But the sun is on the horizon in Arizona.
Kliff Kingsbury brings to town an offensive philosophy that, at Texas Tech, was running some 80 plays per game. By comparison, even the high-flying Oklahoma offense that Kyler Murray thrived in was running about 65 plays per game. In that offense, Murray posted an eye-popping 95.8 (100th-percentile) College QBR. Per Player Profiler, he's best compared to Russell Wilson. Like Wilson, his mobility should help him navigate behind an offensive line that allowed 52 sacks in 2018. Projecting the Cardinals to run a reasonable 1,000 plays creates an offense capable of supporting multiple fantasy-relevant receivers. Fitzgerald will be a Top 24 receiver if he can maintain his average career target share and efficiency numbers. It's ridiculous that he can be had in the 13th round at his 159.29 ADP.
At the same time, it's exciting to think about the upside of Fitzgerald's younger team mate Christian Kirk. In unideal rookie year circumstances, Kirk posted a 20.4-percent (No. 31) Target Share, +39.9-percent (No. 5) Target Premium and a +7.1 (No. 30) Production Premium. If he can capture the top share of targets, he could push for low-end WR1 status. That upside is hard to pass up at pick No. 107 in FFPC drafts. Even if his targets don't increase by much, improvements to the offense can land Kirk in Top 24 territory.
Los Angeles Rams
Brandin Cooks is preparing to spend his second year with the same team for the first time  since departing New Orleans. Despite changing teams in each of the last three years, he's produced over 1,000 receiving yards in each of them. Although the Rams' approach to the pass attack hasn't delivered a receiver with top-five fantasy upside, it has delivered Top 24 receivers at an impressive clip. Cooks seems like a shoe-in to repeat that result, if not improve on last year's 16.2 (No. 19) fantasy points per game. With the ninth most Air Yards and only six touchdowns, on an offense that scores plenty of points, there's room for him to improve.
Cooks' counterpart Robert Woods, however athletically unimpressive he may be, is a key cog in the offensive machine. Betting against him delivering another Top 24 season is a lot risky proposition. While the target share distribution among the three main Rams receivers is pretty flat, Woods did lead the group with 24-percent of the team's targets. He's not especially efficient, evidenced by a +1.1 (No. 42) Production Premium. But he put up 16.6 (No. 16) fantasy points per game in spite of it. When Cooper Kupp went down in week 10, it was Woods who turned in three Top 12 performances on his team's run to close out the regular season. With Kupp's injury coming so late, it could easily be mid-season before we see him near 100-percent. While the offense won't fire on all cylinders until that happens, Woods could be in line to see a temporary increase in opportunity.
Tampa Bay Buccaneers
It's interesting to look at an offense with pieces like Tampa Bay's and wonder what the ceiling could be under new management. Mike Evans was dealt 139 (No. 10) targets in 2o18, even with a quarterback rotation of Ryan Fitzpatrick and Jameis Winston. Evans has been productive throughout his career, but has also demonstrated that he doesn't have the firmest grasp on his share of targets. He was receiving nearly 30-percent of the team's pass attempts in 2015 and 2016. That number then slipped to 22-percent with the additions of Adam Humphries and Desean Jackson, The team seems to need the presence of a more complete wide receiver to play a role that Evans does not. 
Chris Godwin and O.J. Howard are poised to take a step forward with a chance to step into the 30-percent of team targets vacated by Humphries and Jackson's departures. Both saw similar target shares last year when healthy. There could be enough volume for both players to be fantasy-relevant at their positions, but each's upside is capped by the presence of the other. Godwin can be a low end WR2 and Howard can be a top five tight end, while their fantasy output could be about the same. Either player could catch a bit of favorable touchdown variance and make a jump up their respective positional ranks.
Atlanta Falcons
Julio Jones is an immovable object at the top of the depth chart. Seeing 170 (No. 1) targets in 2018 while having a 28.1-percent (No. 6) target share speaks to the volume of the Atlanta offense. He also posted a 21.2-percent (No.1) Hog Rate. Which signals that if he's able to improve on his 82.7 percent (No. 42) Snap Share, that target number could rise even higher.
In the sun-blotting shadow of Jones we find Calvin Ridley, who scored on 16-percent of his rookie year receptions. The Top 12 players at the wide receiver position average a touchdown on only 10-percent of their receptions. The path to calling for touchdown regression is well worn, it would be foolish to expect otherwise. It doesn't change the fact that he was able to earn 15.2-percent of the targets. Which is above the average for first round rookie receivers at 14.4 percent, per Peter Howard's work. In year two, receivers drafted in the first round average 16.7-percent of targets. If Matt Ryan comes close to matching his 608 attempts from 2018, that percentage would put Ridley over the 100 target mark. Give him 100 targets and five touchdowns and the case for the Top 24 can be made.
It's clear that Ridley won't continue to score touchdowns on 16-percent of his career receptions. But it's not clear what his career rate will be. Being an older prospect, it's reasonable to expect that he's closer to his ceiling than a typical rookie after year one. But he came out and met expectations for his team as a rookie. He only needs to continue to be an average first round draft pick in an above average situation. He's playing with a Hall Of Fame quality receiver in Julio Jones who scores touchdowns at a below average rate. He's also playing beside veteran Mohamed Sanu, who has served a role but is not the most daunting of hurdles for Ridley to overcome in his search for more volume.