Every summer the fantasy community becomes inundated with news of players having incredible practices. This leads to sky-rocketing ADP's and often, unmet expectations. Which players can actually live up to the hype and which are all smoke?
Ronald Jones, RB, Tampa Bay Buccaneers
Bucs are "really excited about the progress" Ronald Jones made this offseason.
Source: Jenna Laine on Twitter
Ronald Jones imploded in his first crack at pro play. He rushed for 44 yards while playing in nine games. It was a resounding victory for those decrying Jones' as a first-round dynasty selection. Like a fantasy football law of physics, this terrible action has resulted in an equal and opposite reaction: The plummeting of Jones' ADP. Now, going in the 11th-round of high-stakes drafts, Jones has a much more palatable price.
It wasn't at all clear after watching his rookie outing, but Jones was actually a dominant rusher in college. He recorded a 33.4-percent College Dominator (76th-percentile) and combined that with an efficient, 5.9 yards per carry (68th-percentile). He did this as a 20-year old and then entered the league at 21. Despite lackluster passing production in college—Jones only accounted for 4.3-percent of his team's targets—he is a precocious talent as a rusher.
Peyton Barber will be his biggest threat. Last year, while Jones road the bench, Barber was busy doing little with his opportunity. On 234 carries, Barber accrued a -31 Production Premium and 3.6 True Yards Per Carry. Both marks fell outside the top-50. Barber went under ten points in 11 games and over 15 three times. He's just a guy and has the weekly upside to match. Barber is a place-holder for the next back to work out in Tampa. Is that guy Jones? Probably not. But is drafting Jones in the 11th round a worthwhile risk? Absolutely.
Conclusion: Buy the Hype
DeVante Parker, WR, Miami Dolphins
Dolphins coach Adam Gase said DeVante Parker has "done a great job so far this offseason."
Correction: that is a previous quote from the 2018 offseason.
Dolphins OC Clyde Christensen expects DeVante Parker to have a "gigantic year."
There's been a mistake. This quote is actually from the summer of 2017. Parker caught 670 receiving yards the ensuing NFL season.
The Miami Herald's Barry Jackson writes DeVante Parker "has been the best player in camp the past five weeks."
Sources: Palm Beach Post, Miami Herald, Miami Herald
I swear this is the right one. DeVante Parker has been a breakout candidate for five consecutive seasons now. He has failed to make an impact in any one of those seasons.
Actually, it could be argued that he has made an impact…in a negative way. As a rookie, Parker recorded a +16.6-percent Target Premium, which compares a receiver's production on a per target basis to his own teammates. Since then, he's recorded a negative target premium in each year of his NFL career. No matter who the quarterback has been, throwing to Parker has always been a bad choice. There's no indication that Parker's career is going to make a magical turnaround in year five.
Conclusion: Please Don't Do This Again
Devin Funchess, WR, Indianapolis Colts
Colts coach Frank Reich came away "very encouraged" with Devin Funchess' performance at OTAs.
Source: 1070 the Fan 
Coming off of an 840 yard, 8 touchdown campaign, there were high hopes for Devin Funchess' 2018 season. Then, he put up 549 yards in a season that culminated with a Week 17 healthy scratch. Now with the Colt, Funchess is reportedly making a good first impression. Funchess and Parker are two receivers who have seen major bumps in their ADP because of positive news, but Funchess is the only one worth buying into.
As recently as 2017, he was an efficient receiver. Despite a 74.1-percent catchable target rate (56th), Funchess had a +9.7 Production Premium and +27-percent Target Premium (5th). Funchess isn't "a faster Alshon" as Jay Cutler once dubbed him but he can be a valuable NFL receiver. Targets are the only thing standing in his way. The Colts are returning their top-four pass-catchers from 2018: T.Y. Hilton, Eric Ebron, Nyheim Hines, and Chester Rogers. They then added Paris Campbell in the second round of the NFL Draft. Jack Doyle is set to return from a kidney laceration that claimed a majority of his season.
Even though Funchess has a capped ceiling because of the target-volume, he's been an adept touchdown scorer before, which pairs well with Luck's skill set. Luck has been in the top-five in passing touchdowns during half of his NFL seasons. Funchess can probably be left alone on shallow rosters. In leagues with deeper rosters, like best ball leagues, Funchess is the ideal late-round choice because of his scoring upside.
Conclusion: Buy the Hype
Devin Singletary, RB, Buffalo Bills
Singletary's decision-making on where to run was so sound that offensive coordinator Brian Daboll shouted from the sideline, 'Yeah, baby!! Great run!!'"
Source: BuffaloBills.com
Expect the Devin Singletary hype to quietly snowball into him making many analysts "favorite sleepers" lists and "late round targets" articles. Don't read those. First, there's Singletary's profile. He's a diminutive 5-7 but that isn't a death knell for all running backs.  There are 35 backs in the Player Profiler Data Base who are as short or shorter than Singletary. Five of them have produced top-24 points per game score in PPR formats. The common thread between all of them is athleticism.
Tarik Cohen and Chris Thompson didn't run agility drills at the combine and don't have SPARQ-x Scores. However, they both recorded 40-yard dash times at the 80th percentile or above. The other three (Darren Sproles, Maurice Jones-Drew, and Phillip Lindsay) have SPARQ-x scores above 100. Singletary ran a 4.66 (29th-percentile) and reached a 96.5 (13th-percentile) SPARQ-x score. As far as small backs go, be fast or an overall athlete. Singletary is neither of those.
Second, there's opportunity, or the lack thereof. The Bills may appear like a run-first team;  They were fourth in total runs last year. But that largely falls on the feet of Josh Allen. They were 13th when looking at team running back carries. The Bills have three running backs who were given 100 rush attempts last year.
T.J. Yeldon was a serviceable reserve in Jacksonville, going over four yards per carry and adding nearly 500 receiving yards.
McCoy disappointed last year but has three previous seasons of 1,110 scrimmage yards in Buffalo
Frank Gore has stalled the ascents of Kenyan Drake, Marlon Mack, and Carlos Hyde in recent years
None of these players figure to be valuable fantasy assets but they will all garner precious carries. Singletary is a player who doesn't have the profile of a successful NFL back and won't get the volume of one either. No matter what a coach says about him, let someone else waste the pick.
Conclusion: Some Smoke, Some Fire
Devonta Freeman, RB, Atlanta Falcons
He looks so much like himself…He's shown a lot of mental toughness during this rehab process.
Source: AtlantaFalcons.com
The last time we saw Devonta Freeman, he totaled 1,182 yards from scrimmage and added eight scores. He narrowly slipped into the RB1 echelon in points per game (14.4). That was 2017. In 2018, he missed all but a few snaps of his first game. The rest of his season was lost to foot and knee injuries.
---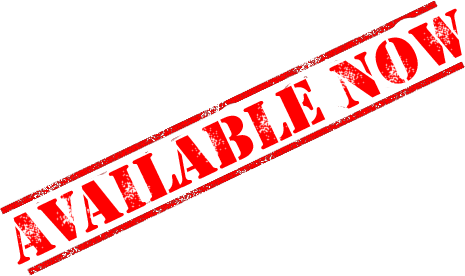 ---
Now, with Tevin Coleman in San Francisco, the members of Atlanta's backfield behind Freeman are weaker than ever. Coleman was both dominant and efficient at Indiana. None of Ito Smith, Brian Hill, or Qadree Ollison topped either of those marks at the college level. Freeman's competition went from a third round, mega-producer to a handful of day-three, replacement level backs.
If the Atlanta coaching staff is confident in Freeman, it's possible that they vault him back into the role he saw in 2015. With little competition for touches, Freeman place in the top-5 in carries and running back targets.
Conclusion: Buy the Hype
Donte Moncrief, WR, Pittsburgh Steelers
Steelers WRs coach Daryl Drake praised Donte Moncrief for how quickly he's picked up the offense.
Source: PennLive.com
The positive slant for Donte Moncrief is that he's been catching passes from Blake Bortles and Jacoby Brissett for the past two seasons. He lost the season prior to those to injury. Then, in the season before that, Moncrief caught 64 passes for 733 yards and six scores. He appeared on the verge of a breakout and then his career was derailed by forces outside of his control. However, the sixth-year breakout is not a common phrase in fantasy for a reason. Players who disappoint for five years tend to continue letting fantasy owners down. Instead, Pittsburgh has a second-year breakout candidate with a prodigious profile.
James Washington broke out as a true freshman at Oklahoma State. Then, his college resume capped off with a 33.3-percent (66th-percentile) College Dominator Rating while posting mind-bending efficiency—20.2 yards per reception (94th-percentile). Moncrief has proven time and time again that doesn't have the talent necessary to compete at a fantasy-relevant level. His ADP climbed a round in the last month while Washington fell one spot. Just because Moncrief is cheap, doesn't make him a better value than Washington.
Conclusion: Proceed with Caution