Training camps around the NFL will kick off this week, and with them will come a storm of puff-pieces and coach speak. Before they start, which players can make good on the hype they've been getting leading up to camp and which are all smoke?After reviewing the advanced stats, metrics, and analytics, which players can actually live up to the hype and which are all smoke?
Antonio Callaway, WR, Cleveland Browns
Freddie Kitchens, "I'm really excited about Antonio coming back. From a knowledge standpoint, from knowing what to do, when to do it and then actually doing it, he's done very well."
Source: Cleveland.com
Because the Browns offense spent the first half of the season languishing under the iron rule of Hugh Jackon, Antonio Callaway's rookie debut went under the radar. In his first year, while playing on a dead offense for eight games, Callaway recorded 586 yards and five scores. Those marks were third and first on the Browns. He was also wildly more efficient after High Jackson was fired. In the second half of the season, Callaway averaged 10.3 yards per target compared to 5.2 in the first half.
His college profile was always indicative of his abilities on the field as well. Callaway's production wasn't prolific but he recorded a Breakout Age of 18.7 (96th-percentile). He then went to the NFL Scouting combine and posted a 4.41 Forty-Yard Dash. At his size, 5-11 and 200 lbs., that equates to a 77th-percentile Speed Score. His closest comparable player is Kenny Stills. Add Stills to an offense helmed by Baker Mayfield and there will be a substantial amount of explosive plays. It's unbelievable that Callaway goes undrafted in Best Ball leagues.
Conclusion: Late-Round Stash the Hype
Damien Williams, RB, Kansas City Chiefs
Andy Reid, "We're asking him to be the full-time starter for the year"
Source: Chiefs.com
Damien Williams isn't a running back for the Kansas City Chiefs, he's a window into the minds of fantasy players (or something pretentious like that). He does offer a good insight into the mindset of anyone who drafts him though.
Williams went for 602 scrimmage yards and ten scores in the Chief's finals six games. At 24.5 fantasy points per game, he would have led all backs in fantasy points. The Chiefs did little to acquire competition for him either. They signed Carlos Hyde and drafted Darwin Thompson. After signing with Cleveland and getting traded to Jacksonville, Kansas City will be Hyde's third stop in two years. His transition to journeyman backup is complete.
Thompson is an intriguing satellite-back, but at 5-8 and 198 pounds, he's nothing more. He produced with blazing efficiency at Utah State (6.8 yards per carry) but failed to account for even a quarter of his team's yards and touchdowns. Kansas City added depth but didn't spend high draft capital or break the bank in free agency. They have done nothing but affirm their faith in Williams as a bell-cow since the AFC Championship.
Williams' lack of prior production is a concern. He was an undrafted free agent in Miami who has yet to breakout or even top 50 carries in the NFL. Dating back to 2,000, nine backs who went undrafted produced a 200-point fantasy season six years into their careers. All but one of them had a 100-point season prior to year-six. It's not Williams' age or undrafted status that is concerning. It's his lack of a breakout at the professional level. Despite never reaching the 100-point threshold, Williams has gone over 90 points twice. If playoff games were included, he'd have met that mark in both seasons.
Conclusion: Needs More Room for Nuance.
It might seem like Williams is a major risk as he'd have to be a massive outlier to be successful. Looking deeper into his career shows that he might not be on as shaky ground as history would lead us to believe. Williams has the upside of a league-winning back. He's even shown some tangible evidence of that upside in Miami and, most recently, at the end of last season. He's a great play at his cost in larger field settings like the Scott Fish Bowl. When the goal is to create a team that can be 1,199 others, he's the optimal pick.
In a standard league, the choice is murkier. Fantasy players need to be maximizing their floor in the early rounds and history says Williams' has a low floor. Ther argument to fade him is much easier in smaller pools of players.
Andy Isabella, WR, Arizona Cardinals
Kingsbury's history says he'll look everywhere to find receivers. Second-round pick Andy Isabella seems a sure thing to have an initial chance.
Source: AZCardinals.com
The obvious targets from the Cardinals receiving game this year are Christian Kirk, who amassed 590 yards in a lost year with Josh Rosen under center, and Larry Fitzgerald, who led the team in all receiving categories. Beyond them, there will be a battle for targets that Andy Isabella clearly has a headstart on.
Isabella's college profile is jaw-dropping. He's one of just 23 receivers in Player Profiler's database at the 70th-percentile or higher in college yards per reception, Breakout Age, College Dominator, and SPARQ-x score.
Now cram all of that talent into a 5-9 frame and put that player on a Kliff Kingsbury offense. That offense, at Texas Tech, was built on speed and passing. They were top-10 in plays ran in four of the past five years and top-10 in pass play percentage each of those years (per Team Rankings). They'll also be a candidate to lead the league in three and four-receiver sets.
Isabella has the talent and the new offense, plus Kyler Murray, will give him the opportunity. He's a buy in all formats, especially dynasty, where he should see a meteoric rise with a decent performance in his rookie campaign.
Conclusion: Buy the Hype
C.J. Prosise, RB, Seattle Seahawks
Pete Caroll, "He's really strong, worked out really hard in the offseason to get his strength right, and his weight is up, but he's fit and has really been able to do a little bit of everything. So to add him into the competition is really nice. So we're fired up about C.J. being back."
Source: Seahawks.com
No running back has battled through injuries more than C.J. Prosise over the past three years. He has eight injuries on his Medical History Report since 2016 and has never played more than six games in the NFL. With Chris Carson and Rashaad Penny likely to dominate the backfield this year, it's almost certainly over for Prosise. But if it's not…he's always had the upside of a workhorse:
Carson is the primary starter for now and he notably lacks much pass-catching ability: He carried the ball 247 times last season while being targeted just 24 times.  Seattle will likely be holding on to a back who can catch passes as their third rusher on the roster. That means Prosise and J.D. McKissic will be in a training camp battle for a roster spot this summer. At Notre Dame, Prosise was originally recruited to play wide receiver but he switched to running back in his final year.
Prosise winning that battle would be the first step of many towards fantasy relevancy, but it would at least be something for his truther to be optimistic about.
Conclusion: *Buy the Hype
*But only in the DEEPEST of leagues
J.J. Arcega-Whiteside, WR, Philadelphia Eagles
During the offseason program, Arcega-Whiteside dominated red-zone drills, showing off his reliable hands and leaping ability. He has impressed without pads
Source: NJ.com
The good news for JAWS is that his best comparable player is Keny Golladay. The bad news is that, regardless of how much the Eagles like him, a season similar to Golladay's rookie outing (28-477-3) is his most likely outcome.
Last season, the Eagles top-four receiving options accounted for 3,076 yards and 22 touchdowns:
Those marks were 68% and 76% of the team totals respectively. All of those players are returning for 2019 and Jeffery was sidelined with an injury for the first three games of the season. They then added DeSean Jackson, who put up 774 yards in Tampa Bay last year.
---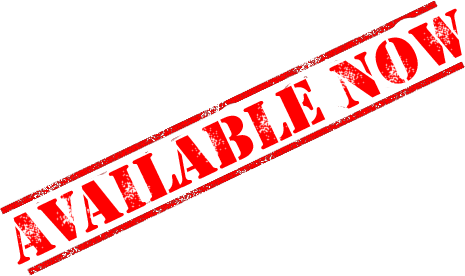 ---
JAWS will be hard-pressed to see the field in Philly as a rookie but he gets drafted in the late first-round of rookie drafts. The "World Famous" Draft Kit has JAWS one receiver rank ahead of the aforementioned Callaway. Take that pick, trade back, and just acquire Callaway instead.
Conclusion: All Smoke