Many can argue that all teams are starting to employ the RBBC (running back by committee) approach. But most still have a go-to back that absorbs most of the touches. Rarely do we see a 50/50 split or a backfield where three players will factor in equally. Teams like San Francisco seem to be an anomaly in 2019, having Tevin Coleman, Jerrick McKinnon, and Matt Breida competing for touches. All three are built like complementary backs. None of them have that 5-11, 225-pound bell cow frame.
The prototypical bell cow in today's game is typified by Saquon Barkley and Ezekiel Elliott. Both are built like bell cows, around 6-0 in height and weighing in around 230-pounds. They each had well over 200 rushing attempts and over 50 receptions last year. And both personify the three-down back that can do anything and everything with the ball in their hands. Others like David Johnson, Joe Mixon, Melvin Gordon, Todd Gurley, Christian McCaffrey, and James Conner reached or retained bell cow status last year.
All of these aforementioned backs come at a high cost. They're going to be drafted in the first or second round of redraft leagues. But there are a handful of later-round players that could reach bell cow status due to injuries ahead of them or by winning the job outright. Even if it doesn't happen right away. The good thing is you won't have to spend a king's ransom on them, as they'll be available later in drafts. Prioritize drafting these future studs based on their advanced stats, metrics and analytics profiles.
Rashaad Penny, Seahawks
Rashaad Penny has a current ADP of RB30 according to Fantasy Football Calculator. He was surprisingly selected in the first round of last year's draft by the Seattle Seahawks. Despite his attractive draft capital, he started the year overweight and found himself in Pete Carroll's doghouse from day one. Carroll must have seen potential but really never gave Penny much of a chance, favoring the team's incumbent Chris Carson. Penny finished the season as the team's number three option and only managed to rush for 419 yards in total. He still had an impressive 4.9 Yards Per Carry, besting both Carson and Mike Davis. With Davis now in Chicago, Penny is Seattle's second-best option to start the 2019 season.
---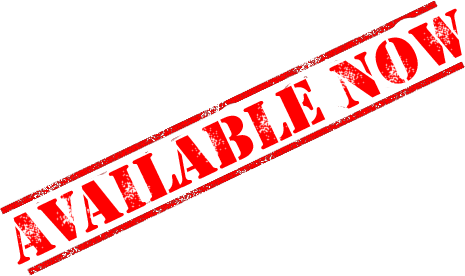 ---
Carson only had 20 receptions last year and is generally viewed as a bruising two-down back. Davis was the primary receiving option, garnering 34 receptions. Although Penny only had nine receptions himself, he appears to be the back to absorb Davis' vacated receptions. He amassed 2,248 rushing yards in his final year at San Diego State, adding 19 receptions with 25 total touchdowns. Carson barely surpassed 1,000 yards total in two years at Oklahoma State. Penny's 50.1% (98th-percentile) College Dominator Rating dwarfed Carson's 31st-percentile mark of 19.6-percent.
Carson rushed for 1,151 yards in 2018, which was fifth-best in the league in only 14 games. He logged 93 (No. 3) Evaded Tackles, a 34.8-percent (No. 6) Juke Rate, 454 (No. 6) Yards Created and an 8.2-percent (No. 6) Breakaway Run Rate. Although it's really his job to lose, don't forget Alex Collins a year earlier. He excelled in 2017 but fizzled out a year later. Carson had a very productive and efficient 2018, but is still only a seventh-round player that could easily surrender his job to Penny.
Apart from last year, Carson has never had a dominant year in college or the NFL. Penny is used to being a bell cow. And with a 5-11, 220-pound frame to go along with an 89th-percentile Speed Score, look for Penny to rise to the top sooner rather than later. Carson is a value at RB25 considering last year's production. Penny being picked only five spots later suggests that most people believe he has a great chance to usurp him this year. He has the size, college production and draft capital to help plead his case. Unlike Carson, Penny has never had any real injury concerns. If Penny can get more touches in the beginning, look for him to excel and be a steal. As he'll be running on a Seahawks team that ran the most out of any team in the NFL last year.
Royce Freeman, Denver Broncos
If you're not sold on the situation in Seattle, then perhaps Royce Freeman is the later round bell-cow you should target. Freeman, in many ways, had a similar rookie season to Penny. He was drafted to be the main back but, unlike Penny, he played second fiddle to another rookie. A UDFA rookie in Phillip Lindsay who's only 5-7 and 184-pounds. Lindsay took the entire NFL by storm from the very beginning, taking the rock and never looking back. He finished as a top-10 running back. Freeman never caught fire and paled in comparison.
That being said, Freeman is an attractive option for many reasons. He didn't have a bad season; he was just overshadowed by his smaller colleague in the backfield. In the end, he still managed to put up respectable, albeit pedestrian numbers. He had 521 rushing yards but only managed 4.0 Yards Per Carry. He had only 14 receptions compared to Lindsay, who had well over 30.
Lindsay did miss the final few games of the season because of an injured wrist that needed surgery in the off-season. Recent rumors have Lindsay being ready for the preseason. But there's a good chance that he'll only be eased in at the beginning, allowing Freeman to prove his worth to a new coaching staff. It seemed that Freeman was used as a one-dimensional grinder. Despite his impressive 6-0 229-pound size, Freeman is much more than a Jordan Howard prototype.
Remember that Freeman was one of the most productive running backs in last year's prolific class. He had over 5,600 yards rushing, almost 80 receptions and over 60 touchdowns at Oregon. To go along with his 68th-percentile College Dominator Rating, Freeman's athletic profile is also impressive. He has an 88th-percentile Speed Score to go along with an 85th-percentile Agility Score. No wonder the Denver Broncos picked him at the beginning of the third round.
Even if Lindsay is fully rehabilitated for the beginning of the season, the chances of him dominating like he did last year are unlikely. His diminutive size is something that will most likely keep him from repeating the success he had last year. Freeman has never missed much time in college or as a pro. As such, he has the distinct advantage of establishing himself as the Broncos' bell cow right out of the gate. He's currently being picked as RB38, and will be a steal if he is who we thought he was.
Ronald Jones, Tampa Bay Buccaneers
Right after Royce Freeman,  according to the Fantasy Football Calculator's rankings, is Ronald Jones at RB39. Many people are not on board with Jones in 2019 because of his 2018 debacle. But he could be a league winner this year for a few reasons. He terrorized his opposition in his final year at USC, finishing with 1,550 yards rushing and 20 total touchdowns. He only had 14 receptions, but had an efficient 13.4 yards per reception. Many analysts were quick to conclude that he wasn't a pass-catching back due to his lack of receptions. But sometimes an offensive scheme taints a player's true ability and clouds many people's judgment.
There's no way to sugarcoat Jones' poor rookie campaign. It is what it was. Remember that Todd Gurley had a sophomore season to forget; a season followed by two years of dominance. Sure Jones has a lot to prove, but to dismiss him now seems premature and unfair. He might've been outplayed by average-at-best Peyton Barber, but he deserves another shot before placing him in the Trent Richarson category.
The best news this offseason is that Jones put on 13 pounds of muscle. Now he comes in at the attractive bell-cow size of 5-11, 221-pounds. One thing many were skeptical of regarding Jones was his slight frame; he has now put that speculation to rest. It's also important to note that the defense might be up-and-coming, but that won't come this year. Therefore, they'll be playing in many high scoring affairs. Sure this will favor the passing game, but this translates to more touchdowns all around.
The biggest plus for Jones is that Tampa Bay didn't draft any running back of consequence this offseason. Many are viewing UDFA Bruce Anderson as a sleeper candidate. But it's still a backfield that has Barber and Jones duking it out for the top spot. We know what we're getting from Barber, but 2019 is when we'll really see what the real Ronald Jones is all about. He's worth the bust risk to see if he does pan out on an offense that'll be exciting and dynamic. Barber is the unexciting fail-safe JAG option; Jones is the wildcard with an erratic upside worth taking a risk on. It really is his backfield to lose. And if he does win it early, look for him to be not only the most improved running back this season. Look for him to be a tour de force game changer.
Jaylen Samuels, Pittsburgh Steelers
James Conner is poised for a great season and is viewed as RB8 heading into the 2019 season. He's coming off an incredible 2018 campaign. So it seems that Jaylen Samuels' chances of being the Steelers' bell cow are slim. However, don't dismiss the army knife of Swiss.
Samuels did everything at NC State and did it well. He proved that he can move the rock efficiently in his limited bell-cow role at the end of 2018. And to say that Conner can catch passes as well as Samuels would be foolish. Samuels resembles Le'Veon Bell as a receiver based on his extensive usage in college. He has the size, 6-0 and 225-pounds, and comes with a versatility that Conner can only dream of.  He was a tight end and running back in college. Tell me what's more intriguing, Nick Chubb lining up as a tight end or O.J. Howard potentially taking handoffs.
As good as Conner was, Samuels had a better Production Premium and True Yards Per Carry than his teammate. He also had 26 receptions and never dropped the ball. Conner has limited pass-catching skills. Samuels' pass-catching skills are elite. Think of him as a bell cow-sized satellite back who has showed he can carry the load when called upon.
Many are also dismissing the fact that the Pittsburgh running backs are now under the tutelage of Eddie Faulkner. He was Samuels' running back coach during his days as a member of the Wolfpack. Conner might be the guy heading into 2019, but nepotism is as relevant as ever. Don't think for a second that having Faulker on the Steelers hinders Samuels' chance of seeing the field. Conner also has an injury history, whereas Samuels seems to be healthy most of the time.
Both Conner and recently acquired rookie Benny Snell Jr. are below-average athletes, compared to Samuels, who is miles ahead. He's faster, more agile and has more burst than the other two. Samuels has an 83rd-percentile Speed Score compared to Conner's 32nd-percentile and Snell's 30th-percentile. He has a 52nd-percentile Burst Score compared to Conner's 6th-percentile and Snell's 12th-percentile. And Samuels has a 72nd-percentile Agility Score compared to Conner's 18th-percentile and Snell's 49th-percentile. Conner was in a formidable position last year being the next man up in Pittsburgh after Bell's departure. But based on athleticism and versatility, Samuels is the guy everyone should want to covet.
Pittsburgh has a knack for drafting large bell cows. They currently have three on the team after drafting Snell, but don't be fooled. Conner is the guy from day one, and Samuels has earned his spot behind him. Samuels will be relevant on his own as the third-down change-of-pace option. He's therefore draftable on that reason alone. It's more intriguing having his potential on your roster than a Giovani Bernard, Theo Riddick, or even a James White. Especially knowing that Samuels will explode if Conner goes down. At RB44, Samuels is the Stealer to own.
D'Onta Foreman, Houston Texans
The final potential bell-cow value is D'Onta Foreman, who' listed just after Samuels as RB45. He comes with a huge risk since he's coming off of an Achilles injury that some never recover from. Despite the risk, he's being drafted behind Adrian Peterson and just ahead of Austin Ekeler. Peterson is a few years beyond his prime and Ekeler, though efficient and dynamic, is nothing more than a satellite back. Foreman comes with bell-cow size (6-0, 230-pounds) and is on the Houston Texans. An offensive juggernaut that hasn't had a stellar running back since Arian Foster. Like Peyton Barber, Lamar Miller has been solid but has always been less than spectacular.
All news indicates that Foreman is better than ever. If this is true than getting him at this ADP is insane. He has a 95th-percentile Speed Score and a 36.5% (84th-percentile) College Dominator Rating. When given the chance, Foreman can carry the load. It might be a small sample size but he has averaged 13.9 yards as a receiver in Houston. This despite a lack of collegiate pass-catching chops. In his only game last year, Foreman scored a touchdown as a receiver out of the backfield. Miller recorded the same number in 14 games as a receiver.
Miller is definitely the safer pick, but he's going 16 running back slots ahead of Foreman. Everyone knows what they get with Miller – consistent mediocrity. However, Foreman brings a mystique of upside. It seems that the Texans have been conservative and patient with his return, and he seems poised and ready to explode in 2019. And he only has Miller's crossing to ultimately be the Texans' bell cow in 2019.
Conclusion
All running backs come with risk. However, it makes sense to find those potential bell cows lurking in the mid-to-late rounds that exemplify value. They might not pan out, but it's worth taking a chance in the case they do. Rashaad Penny, Royce Freeman, Ronald Jones, Jaylen Samuels, and D'Onta Foreman all have that upside. It makes the most sense to prioritize the kinds of running backs who have a chance to be the next breadwinner for your fantasy football team. There's a reason why Elliott, Saquon Barkley, and David Johnson are first-round players in any format: size matters. And getting a bell cow in the middle of your draft could make your roster the powerhouse of success. With ADPs around the RB3 to RB4 range, these are bell-cow discounts that shouldn't be discounted.