Everyone claims to have the perfect answer.
"Zero RB."
"Robust RB."
"Late Round QB."
"Just Get Gronk."
The ideal blueprint to a Fantasy Football Championship has been analyzed and debated for years. For the longest time, fantasy football analysts championed always drafting a running back in the early rounds, since they accumulate fantasy points by running and catching.
As the true bell cow running backs started to disappear, Shawn Siegele's Zero RB draft strategy became the en vogue fantasy football draft concept. After a 2015 season which saw only two running backs (Devonta Freeman, Adrian Peterson) tally over 200 standard fantasy points, the support for Zero RB was never stronger. "Wait on running backs," said the loyalists, "take satellite backs later in the draft." After all, the bust rate of the top wide receivers was much less than that of their running back counterparts.
Then came the 2016 fantasy football season. A true Running Back Renaissance occurred, with eight different players achieving that 200 point standard scoring league barometer and one (David Johnson) breaking the 300 point plateau. Which now leads to the question, which year was the outlier?
The answer? Neither.
Deciphering whether Zero or Robust RB is the optimal draft strategy is as pointless as buying a goldfish walker. Both are viable fantasy draft strategies as long as you pick the right players. But with the development of NFL offenses to a more pass heavy emphasis, the time has come for a completely new fantasy football draft strategy. When it comes to the running back position, don't draft individual players.
Draft entire team backfields.
Pure Handcuff Fallacy
The idea of drafting a running back and his respective handcuff is far from a new concept. But viewing the fantasy running back as a player agnostic position is a brand new way of fantasy thinking. I promoted this strategy last season as a viable draft option, but it is even more applicable in 2017.
According to Josh Hermsmeyer of RotoViz, fantasy relevant running backs (top 70 positional ADP) are anywhere from 24-31 percent more likely to incur serious injury than fantasy relevant wide receivers (top-80 positional ADP).  While predicting injuries is impossible to do, it needs to be a  factor in planning the optimal draft strategy.
The absolute hardest thing to overcome is a first round fantasy football bust. Each year the most fantasy points on average come from the first round.  Looking at ADP from last season, here are the average standard fantasy points per player in each of the first four rounds.
It is extremely difficult to recover from a bust in the early rounds, but buying insurance is not always optimal. This season the running back triumvirate of David Johnson, Le'Veon Bell, and Ezekiel Elliott are all getting drafted in the top-5 picks. If you are fortunate to have any of these three players, and they get injured, your season is in severe jeopardy. Given this, is drafting Ezekiel Elliott's back-up a no-brainer? Not necessarily. Here are the ADPs for the consensus top-3 backs and their respective "handcuffs" as per the PlayerProfiler Depth Chart:
One of the common justifications for burning a fantasy football roster spot on a pure back-up is that he would receive the majority of touches the starter gets injured. This is a fallacy, because most back-up caliber running backs are incapable of absorbing workhorse touches at the NFL level. Even one-time fantasy football hope child Darren McFadden, who is positioned as Ezekiel Elliott's direct back-up, is not worth drafting, even in the last round. For example, McFadden could lose significant touches, including goal line carries, to Alfred Morris. McFadden's upside is overstated and his fantasy football utility in 2017 is negligible.
Drafting a pure handcuff player with no role in week 1 represents a wasted roster spot on a player who will likely be dropped after week 1 vs. stashing a potential breakout player capable of achieving fantasy relevance in the first week of the NFL season. Furthermore, team backfield drafting is not a handcuffing tactic, because drafting pure handcuffs are is a negative value proposition based on opportunity cost.
Symbiotic Relationships
Running back production is dependent on several other factors besides the talent of the player, and team backfield drafting only makes sense when both running backs project to have significant offensive roles. The offensive line, quarterback, and play calling tendencies all contribute to the value of a particular fantasy running back. Regardless of which player is running the ball, those three reasons all remain consistent. Because of that symbiotic relationship, it is easier to handicap one team's tendencies than multiple teams.
How often can you see a between the tackles grinder have limited production because of game script? Drafting a team's backfield will allow you to adjust to the opponent and potential game script.  In many cases, playing both running backs can be productive.
Atlanta is the quintessential team back. Let's examine last year's Atlanta Falcons backfield:  Devonta Freeman and Tevin Coleman.  Here are their weekly game logs:
There were four times that both Devonta Freeman and Tevin Coleman produced top 16 running back fantasy weeks, and twice they both were in the top 10.  When Coleman was hurt midyear, Freeman was a start with confidence in all formats. Having both running backs on the explosive Atlanta offense streamlines your decision. Should I play the grinder, the satellite back, or both? Regardless, your fantasy team is prepared.
Best Team Backfields
1. Tennessee Titans
Players:  DeMarco Murray (1,267 yds, 13 touchdowns, 293.8 fpts); Derrick Henry (490 yds, 5 touchdowns, 105.7 fpts)
2017 ADP:  DeMarco Murray 17.8; Derrick Henry 69.7
Benefit:  Guaranteed RB1 Production, great offensive line
Drawback:  Expensive ADPs
Summary:  This one checks all the boxes as a premier team backfield target. The Titans offensive line was eighth in run blocking efficiency last season, and will be even better this year. Quarterback Marcus Mariota prefers short to mid range passes, which supports the Titans ball control offense. As a mobile quarterback, Mariota creates running lanes for the running backs.  Most importantly, Derrick Henry is the one to one replacement for DeMarco Murray in the event of an injury while also holding standalone value.
With the third most carries and rushing yards last season, DeMarco Murray was as close to a bell cow as exists in the NFL. His 73.9 percent Opportunity Share (percentage of team running back carries and targets) was sixth most among all running backs. Murray was just as strong near the goal line as his 44 red zone carries also ranked sixth at the position. He is a true three-down running back as shown by his 53 receptions (sixth among RBs) and 377 receiving yards (11th among RBs) proves. Murray is still only 29 years old.
The opportunities were limited last season, but Derrick Henry made the most of them. He managed to produce four top 20 running back weeks, led by a 97 total yard and one touchdown performance Week Eight against Jacksonville. His 3.1 yards per carry (16th among all RBs) against stacked defensive front proves his toughness, and explains his Best Comparable player of "Zangief" from Street Fighter. At 6'3″ 247 lbs with a 116.3 (97th percentile ) Speed Score and a 127.9 (88th percentile) Burst Score, Henry would become an automatics RB1 if DeMarco Murray were to be injured for any extended period of time.
DeMarco Murray is on average a second round draft pick in all MFL10 Public League Drafts, and Derrick Henry is going in round six. the best plan is to simply acquire both players and play the Tennessee starter for that week. Once you select Murray, drafting Henry in round five becomes easy execution. That still leaves your first, third, and fourth round picks to select any combination of wide receiver, running back, or tight end.
2. Atlanta Falcons
Players:  Devonta Freeman (1,541 yds, 13 touchdowns, 284.1 fpts); Tevin Coleman (941 yds, 11 touchdowns, 191.1 fpts)
2017 ADP:  Devonta Freeman 12.1; Tevin Coleman 54.6
Benefit:  Both players are three down running backs, explosive offense
Drawback:  Expensive ADP, new offensive coordinator?
Summary:  The Atlanta backfield was the quintessential team backfield to draft in 2016. Their offense was so explosive that both players were worthy of starting during multiple weeks.
Devonta Freeman is getting drafted on average in round one of MFL10's, but he's worth the investment. He ranked ninth with 1,079 rushing yards while also finishing fifth with 462 receiving yards. Freeman had 55 receptions, 13 total touchdowns, while averaging 17.8 fantasy points per game in PPR formats. Freeman's best statistic?  Despite his diminutive 5-8 206-pound frame, he ranked third among all running backs with 53 red zone carries.  Freeman does everything for Atlanta, while still below the age apex at 25 years old.
The reason Atlanta's backfield is the perfect fit for team backfield drafting is the presence of Tevin Coleman. In 2016, Coleman ranked first among all running backs with a +50.9 (No. 1) Production Premium, meaning his efficiency versus the average full-time player was the absolute best. He has proven the ability to ascend to an fantasy RB1 role should an injury occur to Devonta Freeman, verified by his 1.21 Fantasy Points Per Touch (seventh among all RBs).
A 43.2 percent (91st percentile) College Dominator rating at Indiana, shows his versatility and his 4.44 (90th percentile) 40 Yard Dash time ranks with any competing RB1. Even with just a 44.7 percent Snap Share (48th among all RBs), Coleman still finished eighth with 421 receiving yards in just 13 games. He is a running back in a high powered offense that has a proven track record of efficiency with limited touches. The Atlanta Falcons have the perfect pair of running backs to target in a team backfield draft strategy.
Drafting Devonta Freeman and Tevin Coleman is like Fantasy Football Cold Fusion: league winning RB upside with anti-fragility baked into the proposition. It also allows the fantasy drafter to focus their attention solely on wide receivers for the next several rounds.
3. Indianapolis Colts
Players:  Frank Gore (1,302 yds, 8 touchdowns, 214.3 fpts); Marlon Mack (Rookie)
2017 ADP:  Frank Gore 91.9; Marlin Mack 147.5
Benefit: Incredibly cheap value on explosive offense
Drawback: Crowded backfield with Christine Michael and Robert Turbin
One of the best 2017 team backfields to target in both redraft or dynasty leagues is located in Indianapolis. At 34 years old, Frank Gore continues to surprise fantasy owners with his consistent top 15 running back production. Gore finished 12th in total points in both PPR and standard scoring leagues. He is one of the most durable running backs in the NFL, finishing seventh with 263 carries and ninth with a 70.0 percent (ninth among all running backs) Opportunity Share.  Frank Gore is still an integral part of the Indianapolis Colts offense.
The versatile Marlon Mack of South Florida is the perfect running back to pair with Frank Gore. While others may shy away from Mack because of veterans Robert Turbin and Christine Michael (RIP), the explosive 21-year old fourth round draft pick is fits the profile of a secondary backfield mate to target in fantasy football drafts. Mack's 10.9-percent (76th-percentile) college target share demonstrated satellite back skills, the perfect fit for one of the NFL's preeminent pass-first offenses.
Marlon Mack also possesses the size-adjusted athleticism to become the primary back if Frank Gore is injured or marginalized due to ineffective play. With an above 70th percentile 40-yard dash, Speed Score, and Burst Score, Mack packs exceptional athleticism into his 5-11, 213-pound frame. He's a future three-down running back, but in the meantime, Mack projects to operate as Andrew Luck's go-to option out of the backfield in two-minute drill and other passing situations. Beyond the hurry-up offense, Mack often ran routes out of the slot at South Florida, and the Colts do not have a slot receiver of consequence on the roster. Mack will have stand-alone fantasy value and is the perfect lottery ticket in case Gore gets injured.
The beauty of this running back tandem is that both can be acquired in the late stages of any draft format. Frank Gore can be drafted in round seven and Marlon Mack in round 13.  Acquiring the entire backfield in the Indianapolis Colts offense at that late round value is pure fantasy football larceny.
---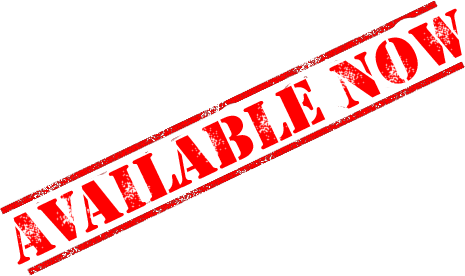 ---
4. Washington Redskins
Players: Rob Kelley (786 yards, 7 touchdowns, 132.6 fpts); Samaje Perine (Rookie)
2017 ADP: Rob Kelley 130.2; Samaje Perine 85.3
Benefit: Explosive offense, great ADP value, one to one replacement
Drawback: RBBC?, Chris Thompson presence
Despite possessing one of the best offenses in the NFL, the Washington Redskins backfield does not receive the same attention as the other backfields on this list. The reason is the lack of a consistent lead running back during the Matt Jones years, and the respective ADPs reflects that reputation. In the Team Backfield world however, this is one of the most coveted fantasy assets.
The first running back off the board in MFL10 drafts is Oklahoma rookie Samaje Perine. At 5-11 233-pounds, Perine is a bowling ball running back with 98th Percentile Bench Press production. His 85.3 ADP is influenced by his limited 27.8-percent College Dominator Rating, but that is a direct result of sharing a backfield with fellow Oklahoma running back Joe Mixon. The Washington offensive line was fourth best last season with a 132.4 run blocking efficiency ranking, which means all Perine needs is touches to become fantasy viable.
Rob Kelley started getting at least a 65 percent Opportunity Share in Week Eight, and his fantasy value skyrocketed. Kelley produced five top 20 fantasy running back weeks, highlighted by 31.7 PPR points in Week 11 against Green Bay. He has an underwhelming athletic profile, with a 105.2 (Third Percentile) Burst Score and a 11.82 (Seventh Percentile) Agility Score, but still may be the goal line running back for most of the season.
Locking up any ambiguous primary back roles for high octane offense is particularly effective in current June/July drafts. The primary back role uncertainty in Washington has depressed the ADP of both Rob Kelley and Samaje Perine. Whoever starts for Washington in that early down role will be a starter for fantasy teams despite the late round cost of each player. The Redskins have been one of the league leaders in Red Zone possessions over the past two seasons, so locking up the Perine-Kelley tandem virtually guarantees a "running back" with double-digit touchdowns at seasons end. In addition, if either Kelley or Perine pulls away in training camp due to performance or injury, the primary back's value will spike.  The perfect all upside, zero downside proposition.
5. New England Patriots
Players:  Mike Gillislee (627 yds, 9 touchdowns, 125.6 fpts); Rex Burkhead (489 yds, 2 touchdowns, 75.9 fpts), Dion Lewis (112 yds, 2 touchdowns, 54.7 fpts);
2017 ADP:  Mike Gillislee 77.2; Rex Burkhead 184.5; Dion Lewis 185.4
Benefit: Great team with heavy predicted game scripts
Drawback: Bill Belichick always unpredictable with RB usage
There is tremendous fantasy value in the New England Patriots backfield, even though most fantasy owners are unclear of who will be the lead running back. It is pure fantasy ignorance to ignore a team that produced the running back (LeGarrette Blount) who led the league with 18 rushing touchdowns.  With Tom Brady as quarterback, the Patriots will be score a ton of points and win a ton of games. Blount led the NFL in red zone carries with 71 last season, 13 more than the next running back (David Johnson). That sort of production cannot and should not be ignored.
The best bet to inherit the majority of the carries is Mike Gillislee. He is only 26 years old and ranked first among all running backs with a 9.9 percent Breakaway Run Rate. He is an explosive runner that did not receive a high number of carries behind LeSean McCoy in Buffalo. But when he did, Gillislee certainly was efficient as shown by a +29.2 ninth best Production Premium. Gillislee has been waiting for the opportunity to be a lead NFL running back, and is already taking advantage of the opportunity.
The other two viable backfield options are Rex Burkhead and Dion Lewis. Burkhead has an incredibly inexpensive redraft ADP (184.5) but will only have a fantasy impact if either Mike Gillislee or Lewis get injured. However, if that happens, Burkhead will have a similar opportunity to Blount, except with more potential in the passing game. His 8.9-percent (62nd percentile) college target share at Nebraska provides proof that he can be a fantasy relevant pass catcher.
In addition, Rex Burkhead's workout metrics are much better than LeGarrette Blount. His 128.8 (90th percentile) Burst Score and 10.94 (93rd percentile) Agility Score are significantly better than both Mike Gillislee or Dion Lewis. Burkhead needs some assistance to have fantasy relevance, but his price is incredibly cheap.
The best value however goes to Dion Lewis. The short term memory suffering fantasy owner conveniently forgets that Lewis ranked second among all running back in Yards Per Touch (7.3) while tallying the second best (+48.8) Production Premium in 2015. Even in his abbreviated 2016 season, Lewis still ranked eighth at the position with a 32.1-percent Juke Rate (following his number one ranking in 2015).  At a 185.4 ADP, Lewis is a clear lottery ticket that could have RB1 production in Week One.
6. Oakland Raiders
Players: Marshawn Lynch (DNP); DeAndre Washington (582 yards, 2 touchdowns, 85.2 fpts);
2017 ADP: Marshawn Lynch 41.2; DeAndre Washington 210.8
Benefit: Clearly delineated usage, handcuff/lottery ticket
Drawback: Jalen Richard presense, Lynch washed?
This backfield would be ranked higher if not for Marshawn Lynch's expensive ADP. With Latavius Murray in Minnesota, "Beast Mode" is the most likely candidate to inherit the goal line work. With Oakland's explosive offense, that position is very desirable for fantasy football.
He may be 31 years old, but Marshawn Lynch is still athletic and can still run through a wall if need be. Given the lean towards pass catching backs, if Lynch stays healthy he will get more than enough opportunities to produce a high end RB2 season. Especially with a 30.6 percent Juke Rate from just two seasons ago, which supported his 103 Evaded Tackles (third best) from 2014.
Second year running back DeAndre Washington is the clear handcuff to draft in Oakland. Marshawn Lynch will not able to carry a full running back load at age 31. Washington will serve as  change of pace back and satellite back for the Raiders. Washington produced an 8.1 percent Breakaway Run Rate, which means on almost 10 percent of his carries went for 15 yards or more.  His 29.4 percent Snap Share ranked only 84th among all running backs, which makes his 17 receptions even that much more impressive.
My favorite stat about DeAndre Washington is his 6.3 Yards Per Carry against stacked defensive fronts, which ranked second among all fantasy running backs. He doesn't need room to gain yards, but if he gets room it turns into a breakaway run. While Marshawn Lynch is getting drafted in round three of MFL10s, DeAndre Washington's current 210.8 ADP makes him the best lottery ticket on this list.
7. New Orleans Saints
Players:  Adrian Peterson (80 yds, 0 touchdowns, 9.0 fpts); Alvin Kamara (Rookie)
2017 ADP:  Adrian Peterson 91.4; Alvin Kamara 122.5
Benefit:  High powered offense, cheap ADPs
Drawback:  Mark Ingram presence
The New Orleans Saints backfield would be at the top of this list if it wasn't for the presence of Mark Ingram. However, the two most desirable running backs in New Orleans are also the cheapest.
When one of the greatest running backs in NFL history has a 91.4 ADP as the goal line running back in New Orleans, he becomes an automatic draft target. His 115.8 (96th percentile) Speed Score and 129.0 (90th percentile) Burst Score supersede his 32-year old frame. If Peterson is healthy and New Orleans is playing, you will start him every single week because of the red zone touches. Don't overthink it.
By drafting Tennessee rookie Alvin Kamara, the Saints sent the message they do not trust Mark Ingram. At 5'10" 214 lbs, Kamara has the perfect size to supplement his 132.7 (93rd percentile) Burst Score. He is the perfect fit for the Darren Sproles role, and will be incredibly dangerous on indoor surfaces. Kamara was a great pass catcher in college, as illustrated by his 14.0 percent (90th percentile) College Target Share. Kamara's 122.5 ADP is incredible value for a running back who has stand alone fantasy value regardless of an injury to Peterson.
By drafting Peterson and Kamara, you will have guaranteed production at the running back position in either standard or PPR formats.
Summary
The NFL leaned more on the pass than ever before in 2016. The percentage of team rushing plays across the league has dropped in each of the last three seasons: 43.4 percent (2014), 42.4 percent (2015), 42.1 percent (2016). There are teams where both running backs provide fantasy value, and certain occasions where starting both running backs from a team is actually a productive fantasy strategy.  These are the teams you should target in both redraft and dynasty leagues.
Almost all fantasy owners want one of those top-3 running backs this season. But if your draft position makes those options impossible, the best way to get David Johnson/Le'Veon Bell/Ezekiel Elliott like production is via a team backfield draft strategy. For example, in the Atlanta Falcons backfield, if either Devonta Freeman or Tevin Coleman goes down, whoever is left standing will be a top-3 RB in fantasy football (Freeman was the No. 1 RB in fantasy in 2015 and the offensive line and quarterback Matt Ryan have improved since). The beauty is when they are both healthy, Freeman is a solid fantasy RB1 and Coleman is a volatile fantasy RB2 with week-winning explosiveness.
Target teams backfields, and corner the market on the explosive offenses. This will simplify your draft process, and allow you to focus your energy on acquiring the best wide receivers.  Zero RB and Robust RB are strategies of the past, team backfield drafting is the future of fantasy football.