Chaos and turmoil is abound in Washington and not just in the White House. This offseason saw Washington fail to reach a long-term deal with franchise tag QB Kirk Cousins, say goodbye to 35-percent of their passing offense in Pierre Garçon, and DeSean Jackson, bring in Terrelle Pryor and Brian Quick to help soak of these targets, conduct a smear campaign against their former general manager, then after his dismissal, use his draft chart to do business on draft day and select Samaje Perine to challenge incumbent Rob Kelley. The offseason moves by Washington present unique opportunity in fantasy because of the uncertainty surrounding how new additions to the offense will produce. Let's use some advanced metrics to see how things might play out for everyone in the offense.
Quarterback
Kirk Cousins
While Washington may not want to commit to Kirk Cousins as the long term solution at quarter back, fantasy owners should be willing anoint him the answer to their QB problems in 2017. Cousins is currently coming off the board as No. 12 fantasy QB, which is an insult in its own right for a player that finished as the fantasy QB6 (19.7 fantasy points per game) last year and the fantasy QB10 (19.0 fantasy points per game) in 2015.
Kirk Cousins has shown the ability to be an efficient and productive player massing positive Production Premiums the past two seasons (+8.2 in 2016 and +5.4 in 2017). Further bolstering Cousin's case for an undervalued redraft asset is his efficiency and tendency to throw downfield. With the exception of a good but not great 39.7-percent (No. 11) deep completion percentage in 2015, Cousins has finished in the top-10 in all of the following categories the past two seasons:
Completion percentage
Attempt distance
Yards per attempt
Deep ball completion percentage
Deep ball attempts
Air yards
Air yards per attempt
Essentially, Kirk Cousins checks all the boxes for elite NFL quarterback play.
Perhaps one of the overlooked aspects of the Kirk Cousins profile is his tendency to find the end zone with his legs. Cousins is a top 5 performer in rushing touchdowns despite ranking in the bottom of the league in rushing attempts.  While his rushing touchdown output may seem set for regression in 2017, Cousins is due to see passing touchdown regression in 2017. His 46-percent red zone completion percentage was worst in the league and an absolute outlier when compared to his entire profile (60.7-percent in 2015 and 60-percent in 2014). Cousins presents  both a higher ceiling and higher floor than some of the players drafted before him and will again greatly outperform his re-draft ADP.  You like that?!
Running Back
Samaje Perine
Unlike most of his fellow 2017 rookie classmates, Samaje Perine landed in an ideal spot as a running back drafted by a franchise that achieved a 132.4 (No. 4) run blocking offensive line in 2016. Fantasy players seem to be hesitant to think Perine has secured the starting job as given his RB26 ADP. He makes an ideal zero RB target and projects to usurp incumbent non-athlete Rob Kelley .
While Samaje Perine and Rob Kelley looks like similar players on film, Perine is a far superior athlete, evidenced by a 127.5 SPARQ-x Score (88th-percentile), compared to Kelley's 86.5 SPARQ-x Score (2nd-percentile). Perine is a bigger (32.5 BMI), faster (4.65 40-yard dash time), and stronger (30 bench press reps) running back prospect when compared to Kelley, after being drafted in the early fourth round, is definitively the team's primary back in-waiting.
Rob Kelley
While Samaje Perine clearly has an ideal inside track to the starting running back position, incumbent Rob Kelley could hold him off. Crazier things have happened. Crazy things like an undrafted free agent with sub-25-percent athletic measurables, and an utter lack of college productivity seizing the starting running back job from a day 3 draft pick. Crazy things like Kelley did last year. Even if crazy does happen in the Washington backfield again in 2017 and Kelley has the "hotter hand", fantasy players should not expect much from Kelley. In 2016, Kelley was a touchdown dependent running back. He finished as a top 30 running back 6 weeks in 2016 but only once (week 10) without scoring a touchdown. Couple this with Kelley's lack of efficiency -10.6 Production Premium (No. 55 among NFL running backs) and this means that you can find a player with a much higher ceiling in round 12.
Chris Thompson
Chris Thompson is poised to retain his role as the satellite back in Washington. Despite being one of the most productive players in fantasy the past two seasons with a +31.4 Production Premium (No. 7) in 2016, and a +11.8 Production Premium (No. 27) in 2015, Thompson has not yet seen enough opportunity  to translate his efficiency into sustained fantasy production and has remained a boom bust flex play. However, Thompson's opportunity has risen across the past two seasons with a 30.1-percent Opportunity Share in 2016 compared to a 19.9-percent Opportunity Share in 2015.  If this opportunity continues to ascend Thompson could find his way into the same tier as PPR backs like Danny Woodhead and Theo Riddick. For this reason Thompson is certainly worth a flyer at the end of a draft.
Wide Receiver
Terrelle Pryor
Terrelle Pryor ultimately signed a 1-year prove it deal with Washington and his prospects for an ascension to fantasy WR1 exponentially increased with the signing. Pryor's inefficiency in 2016 can be excused by the fact that of the top-24 wide receivers in 2016 he was paired with the worst QB grouping. Kirk Cousins's certainly boosts Pryor stock and fantasy owners still have not taken notice. Cousins finished top-5 in the league in deep ball completion percentage last season.
Terrelle Pryor and his 4.41 40-yard dash  (91st-percentile) coupled with his 128.3 (99th-percentile) Speed Score make him the ideal downfield target in a passing offense that accumulated the most deep attempts in the league last season. While Pryor may not see 141 targets, as he did last season, it won't matter, as the quality of the targets from Kirk Cousins will far exceed the quality of targets he saw from the likes of Kevin Hogan, Robert Griffin III, and Josh McCown. Pryor is being drafted at WR23, which is essentially his floor after finishing as the No. 24 fantasy wide receiver last season. He is a strong buy at current ADP and could finish the season as a top-12 wide receiver.
Jamison Crowder
Jamison Crowder finished last season as the No. 38 fantasy wide receiver but is currently going off the board as WR28. Unlike Terrelle Pryor, Crowder has the law of conservation of targets baked into his current ADP. While some may hesitate to take the plunge on Crowder at this current ADP due to a concern that a healthy Jordan Reed may eat into his target share, the evidence thus far paints a different picture.
Aside from weeks 3 and 4 in 2016 Jordan Reed and Jamison Crowder rarely saw a correlation such that one player boomed and the other busted. Both remain a constant fixture in the high-powered Washington passing attack with Crowder set to see even more opportunity in 2017 than his 99 targets in 2016. As the team's most efficient WR in 2016 after posting a +17.8 Production Premium (No. 15), Crowder is primed to turn increased targets into even more fantasy points in 2017. Crowder's WR28 ADP is a terrific value for a high-floor, high ceiling wide receiver operating as a featured receiver in a high-volume offense.
Josh Doctson
Josh Doctson is currently being drafted 11 WR slots behind Jamison Crowder (WR39 ADP) in the same round as guys like Larry Fitzgerald, Jordan Matthews, and Cameron Meredith. However, Doctson's ability to translate his exceptional athleticism into on-field NFL performance remains a glaring unknown after missing most of the 2016 season with an Achilles' tendon strain. Despite his lack of NFL experience and unlucky health, Doctson is an intriguing fantasy asset due to his amazing 135.12 Burst Score (97th-percentile) and Catch Radius 10.36 (96th-percentile).
Couple these athletic measurables with Josh Doctson's prolific college production, 38.6-percent College Dominator Rating (75th-percentile) and Breakout Age of 18.8 (94th-percentile), Doctson checks all the boxes of an elite fantasy WR in the making. He will be an interesting name to monitor in the preseason to see how he is utilized compared to those presumably ahead of him on the depth chart. Barring continued injury woes, Doctson could be a value at his current round No. 8 ADP.
---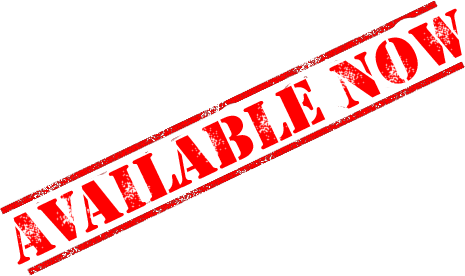 ---
Brian Quick
Brian Quick truthers unite! Quick signed with Washington this offseason and, in Kirk Cousins, is now playing with the best quarterback in his career. Escaping the fantasy wasteland that is the LA Rams, Quick could make his mini break out in 2014 a weekly occurrence in Washington in 2017 catching passes from Cousins. His +6.8-percent Target Premium (No. 34 overall) in 2016 suggests that his fantasy production will be on the rise with upper tier quarterback play in Washington and may be in a position to take advantage of his 105.5 Speed Score (83-percentile) and 48.4-percent College Dominator Rating (93rd-percentile) It appears right now that he may need an injury to some other Washington pass catchers to gain relevance and as such remains an interesting watchlist target in redraft and a stash target in deeper dynasty leagues.
Tight End
Jordan Reed
As Zach Krueger noted Jordan Reed triggered the great tight end fantasy value collapse of 2016 and could very well do it all over again in 2017. The oft-injured tight end is certainly in contention for finishing as THE TE 1 in fantasy however he may be one concussion away from never playing a down again. Since 2013 Reed has missed more than a season's worth of games and appeared on the injury list total of 29 times. He averages nearly a concussion a season and at this point may very well be one concussion away from calling it a career.
Jordan Reed's juice is currently not worth the squeeze as the third TE coming off the board in the fourth round as the specter of a wasted high round draft pick looms large considering his injury history.