In fantasy football, the most talented players don't always score the most points. An inefficient player with 120 targets is often a better fantasy asset than the most efficient player in the league, if the efficient player only sees 70 targets. Having an outstanding advanced stats, metrics and analytics player profile is a great starting point but doesn't always equate to fantasy points. Opportunity will always rule over efficiency. Several players who have changed teams or were drafted this offseason should have the chance to reap the fruits of their labor in 2018. All of these players are likely to earn a high-volume role immediately, and according to advanced stats, metrics, and analytics profiles, should be squarely on your fantasy radar.
Michael Crabtree, Baltimore Ravens
The Baltimore Ravens lead the NFL with 336 total vacated targets and a 61.2-percent vacated target percentage. This makes sense after the Ravens put together one of 2017's worst receiving corps, one that not even an elite quarterback could save. Baltimore dropped the 10th most passes in the league last season and no receiver had a passer rating when targeted above 90. Newcomer Michael Crabtree will look to turn the tide and give the Ravens the true number one receiver they have lacked in recent years.
Michael Crabtree dominates where it counts. In 2017, his 35.0-percent red zone target share and 53.1-percent end zone target share both ranked second in the league. He also ranked in the top 20 in red-zone receptions and touchdowns in both 2016 and 2017. Crabtree has never been a burner, posting a 4.59 (32nd-percentile) 40-yard dash, but he makes his receptions where they matter most.
Crabtree's stiffest competition for targets is the newly acquired John Brown, who has struggled to stay on the field throughout his career. He shouldn't pose much of a threat to Crabtree's status as the Ravens' WR1. Crabtree is going to dominate the Raven passing game, even as he heads into his age 31 season.

Joe Flacco has already raved about Crabtree in OTAs. In May, Flacco was talking up Crabtree, saying that "he's the guy." The former Texas Tech phenom should flirt with anywhere from 120 to 145 targets this season. Since 2015, among all wideouts with 120-145 targets, the average PPR output per Pro Football Reference has been 225.5 fantasy points, which would have been good for WR10 last season.
Allen Hurns, Dallas Cowboys
The Cowboys are going to struggle throwing the ball this season. There is no wide receiver who profiles as a true number one, no running back who can handle a satellite back role and no tight end who knows how to play football. However, they will still have to throw the ball every now and then. Dez Bryant's departure leaves a big hole to fill. In the four seasons that Dez played all 16 games, he averaged 141 targets. He averaged eight targets a game in his eight seasons with Dallas. With Jason Witten also leaving to join the Monday Night Football crew, the Cowboys vacated 272 targets from last season.
---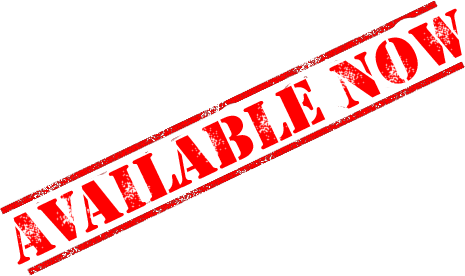 ---
Allen Hurns is a textbook example of how a marginal receiver can be productive based solely on opportunity. His workout metrics and advanced stats don't blow you away, but there is no other wide receiver in Dallas ready to step up. Hurns profiles as a 14th-percentile SPARQ-x athlete and ranked 23rd with a +11.0 Production Premium  last season, a metric which measures his productivity relative to the league. Cowboys beat writer (and frequent Sonic Truth podcast co-host) Marcus Mosher said that Hurns was the "clear-cut number one" receiver through spring practice, making Hurns an easy sleeper candidate for 2018.
Although undrafted, Hurns has shown an ability to command a significant target share. Back in 2015, he hauled in 64 catches for 1031 yards and 10 touchdowns with Jacksonville. He also netted five 100-yard receiving games en route to finishing as WR19.
Tyler Lockett, Seattle Seahawks
The deep threat from Kansas State finally has the opportunity to become fantasy relevant. If Tyler Lockett can't break out under these circumstances, he never will. With Doug Baldwin occupying slot duties, Lockett is the top guy on the outside after the Seahawks vacated 217 targets. The Seahawks did sign Brandon Marshall and Jaron Brown in the offseason, but neither of them should worry fantasy owners much. Marshall has proven to be inefficient in the red zone. While he is a huge target at 6-4,  he ranks 77th (of 107) in targets per touchdown inside the 10 among wide receivers with 10 or more targets since 2015, per Pro Football Reference. Jaron Brown was unable to find consistency with the Cardinals and he should have the same struggle in Seattle. Brown has never been able to be the lead wideout at any level, only commanding a five-percent target share at Clemson and then playing third fiddle to Larry Fitzgerald and John Brown in Arizona. He certainly offers significant upside as a late round flier, but the safe bet for a substantial target bump in Seattle is clearly Lockett.
Tyler Lockett has been a marginal wide receiver thus far in his career, but hope springs eternal. Lockett was hyper-efficient at Kansas State with a 44.2-percent (89th-percentile) College Dominator Rating and 19.9 (64th-percentile) Breakout Age. Earlier this year, Eric Lindberg detailed how players with a great breakout age tend to profile as successful NFL wide receivers, and Lockett could be the next to join that club.
Don't buy into all the coach-speak implying that Seattle is going back to a run-first philosophy. Russell Wilson stills plays quarterback in Seattle, so they need to use him to the fullest. Seattle's offensive line hasn't improved enough to make the run game a consistent option, so Seattle is going to have to throw the football whether they want to or not.
Anthony Miller, Chicago Bears
Anthony Miller is what you might call a "veteran rookie." He comes into the league at 23 years old, just four months younger than Amari Cooper. While this in theory may lead to a shortened career because older rookies hit their peak sooner, it also means they may be more ready to contribute immediately. Some examples of veteran rookies in the past couple of years are Sterling Shepard and Cooper Kupp. Both went on to finish with more than 175 PPR fantasy points in their rookie campaign.

Anthony Miller could experience similar success in an offense that has a wide-open competition for targets outside of Allen Robinson. The Chicago Bears were forced to hit the reset button after a disastrous 2017 season. John Fox tried to take the Bears back to the 1950s in some games, only allowing Mitchell Trubisky to throw the ball 27.5 times per game in his 12 starts. While Robinson will demand the lion's share of targets, other receivers will also have to contribute. The Bears vacated 216 targets from last year's squad. Miller's competition for the WR2 role comes in the form of  Taylor Gabriel and Josh Bellamy. Gabriel can realistically only contribute as a deep threat at 5-8 and 167 pounds. Bellamy took four years to net his first NFL catch and has yet to crest 400 yards in a single season.
Anthony Miller is a guy that both the film grinders and the analytics community agree on. The Memphis product can flat-out play and he has performed well against stiff competition. Against UCLA, Miller caught nine passes for 185 yards and two touchdowns, and against UCF in the conference championship, he posted an even more impressive 14/195/3 stat line. Miller was a mainstay in Memphis' offense with a 39.9-percent (80th-percentile) College Dominator, pulling in 40 total touchdowns in his three seasons.
Conclusion
Michael Crabtree, Allen Hurns, Tyler Lockett, and Anthony Miller, along with the three intriguing breakout wideouts mentioned in a recent top WR sleepers article, all project as mid- to late-round picks and offer peace of mind if you end up going running back-heavy in the first couple rounds. While elite receivers can put your team in a good position for weekly success, you have a much higher chance of hitting on a mid-round receiver as opposed to a mid-round running back. Simply put, there's more opportunity to go around for wide receivers and passing is more efficient. Remember, it's not about how you get the fantasy points, as long as you get them. While these receivers won't have the most polished seasons, the volume is undeniable and they all project as interesting mid-to-late round options.