If you are lucky enough to have a chance at one of the elite running backs in your upcoming fantasy football draft, odds are you will not be able to grab one of the league's top pass catchers as well. Every season, a couple of wideouts burst onto the scene, seemingly out of nowhere. Last season, Nelson Agholor went from one of the least efficient wide receivers to one of the most efficient with a move back into the slot. Robby Anderson and Devin Funchess followed right behind him with similar breakout campaigns of their own. With wide receiver as one of the deepest positions in football, benchwarmers can become the anchor of a passing game in a matter of just a few weeks. The following wide receivers have the potential for breakout campaigns in 2018, based on their current situations and their advanced stats, metrics and analytics player profiles.
Rishard Matthews, Tennessee Titans
There is nowhere to go but up after an unimpressive 2017 season for the Tennessee Titans' offense. Tennessee averaged 199 passing yards per game and totaled 14 passing touchdowns to 17 interceptions. The front office cleared out the old "Exotic Smashmouth" regime, and brought in the defensive-minded Matt Vrabel for a fresh start. No one should benefit more from this turnover than Rishard Matthews. After a promising 2016 season where he hauled in nine scores on 105 targets, his 2017 season was a letdown. Through his struggles, Matthews still managed an efficient season, evidenced by a +16.8 Production Premium (No. 15),+22.4-percent Target Premium (No. 12), and a Dominator Rating of 29.7-percent (No. 12).
With the departure of Eric Decker, Matthews' main competition for targets will be soon-to-be 34-year-old Delanie Walker. Walker led the team with 111 targets, with Matthews coming in second at 87. At his current ADP of WR70 in MyFantasyLeague (MFL) drafts since May 1, Matthews is basically free. This puts him behind John Ross, who posted negative fantasy points last season, and Martavis Bryant. Matthews is a low-risk, high-reward proposition at his current cost. There is absolutely no value lost in an early 16th round bust, but at his best, he can push his way into the WR2 range, smashing his ADP value.
Chris Hogan, New England Patriots
Chris Hogan is coming off a season where he struggled to stay on the field, and his ADP has taken a hit because of it. He is currently the 55th wideout off the board, just behind Kelvin Benjamin. The Monmouth product has thrived in two years as a Patriot when healthy, and he will push for WR2 status if he can suit up for all 16 games this year. This should come as no surprise, as Hogan is one of the most athletic receivers Tom Brady has played with, coming in as a 99th-percentile SPARQ-x athlete.
The Patriots also have 240 vacated targets from last year's squad due to the departures of Brandin Cooks, Danny Amendola and Dion Lewis. This opens a sizable gap to fill for Hogan, who already commanded 59 targets in just nine games last season. Extrapolated over 16 games, that equates to roughly 105 targets. Julian Edelman is unlikely to return to form. A torn ACL in his age-31 season is not a recipe for success, especially when a big part of his game comes from his agility (99th-percentile Agility Score). Edelman will also be inactive for the first four game of the season due to a PED violation.
Patriots WR Julian Edelman is facing a four-game suspension for violating the NFL's performance enhancing substances policy, league sources tell @FieldYates and me. Suspension is under appeal.

More now on ESPN's NFL Live.

— Adam Schefter (@AdamSchefter) June 7, 2018
Much like Rishard Matthews, there is no real downside for Hogan if he doesn't pan out. At such a late ADP, the reward significantly outweighs the risk, and he makes for an excellent breakout candidate heading into 2018.
Kenny Stills, Miami Dolphins
With two years under his belt as a Miami Dolphin, Kenny Stills is ready to make the jump in 2018. Even with inconsistent quarterback play, Stills has still been able to post high-end WR3 numbers. The only competition Stills will face on the outside is DeVante Parker, who has proven to be significantly less efficient than the speedy Oklahoma product. Parker posted a -11.2 Production Premium (No. 71) and a -16.4-percent Target Premium (No. 87) in 2017. Stills, on the other hand, excelled in both categories posting a +14.0 Production Premium (No. 19) and a +9.1-percent Target Premium (No. 33).
---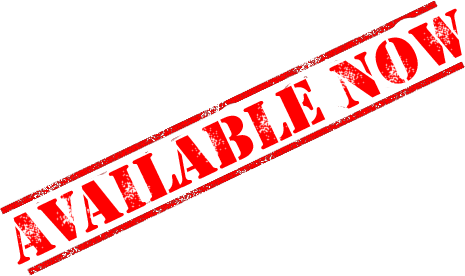 ---
With target hog Jarvis Landry gone to the Cleveland Browns, Stills could easily push for around 115 targets this season. Of the 263 wide receivers that were targeted 115 or times or more in the last decade, only 6.5-percent of them scored below 180 PPR points, per Pro Football Reference. Stills has not topped 180 PPR points in a single season, with a career high of 178.7 PPR points last season.  Stills is also dirt cheap just like the aforementioned wide receivers, currently going as WR61 in the 14th round.
Summary
With all of these wideouts coming in at late-round ADPs, there is no need to think about them until the 11th round or later. With the majority of fantasy footballers focusing their attention on the first seven rounds of the draft, there is plenty of underrated value that can slip into the later rounds. At the very least, please, for all that is good and right on this earth, do not draft a team defense before any of these guys. That is the type of harebrained decision that should get your fantasy card permanently revoked.