Andrew Luck may be the single most pivotal player in fantasy football this season, as his health dictates not just his deployment, but also the expected fantasy output for his entire supporting cast in the once-prolific Indianapolis Colts offense. Chuck Pagano is out as head coach and former Philadelphia Eagles offensive coordinator Frank Reich is in, but there is still a cloud looming over this offense due to Luck's surgically repaired shoulder. Luck boasts the most impressive advanced stats, metrics and analytics player profile of any quarterback in the NFL, but his health status for this season is still very much shrouded in mystery. While this uncertainty can be frustrating, it does afford savvy fantasy owners an opportunity to buy many of the pieces of this offense at a discount, including Luck himself.
Luck's impact on the Offensive Scheme
Many people will incorrectly blame all of the Colts' offense's ineptitude last season on Andrew Luck missing from the equation, but that is only a piece of the puzzle. One major issue was a decline in total offensive plays. In 2017 the Colts ran just 994 plays after a three-year average of 1,065 plays. Combine that with the drop in pass attempts from 627 in 2016 to 542 last season, and you can see how T.Y. Hilton's numbers took a nosedive despite posting the second-highest average yards per reception of his career. With Reich calling plays and a healthy Luck at the helm, the Colts should regain more than a full game's worth of plays over the course of the season. The return of Luck also means the return of an up-tempo, pass-heavy approach that the protectionist agency of Pagano and Associates did not employ last season. Fantasy owners often have short memories, so it's worth noting that as recently as 2014, Luck and the Colts had the most prolific offense in the NFL.
Luck's impact on the Offensive Line
While Andrew Luck has never been lauded for avoiding sacks at a high rate, the Colts allowed a ridculous 56 sacks last season. That's 12 more than 2016, when the Colts allowed 44 sacks, the most in a season mostly started by Andrew Luck. The previous high before that occurred in his rookie season, when the Colts allowed 41 sacks. Luck and the addition of Quenton Nelson in the draft should be a big boost for a team with a questionable offensive line for the last few seasons. While Luck may not be great in this area, even a small improvement in sack rate will lead to big things in this offense.
Marlon Mack and the Colts Running Game
Whether it is Andrew Luck or Jacoby Brissett under center, each presents a rushing threat that opposing defenses must respect on a play-to-play basis. With the inclusion of some run/pass options and zone read elements, the quarterback should open up more holes for the run game. The Colts should also move to a more shotgun-heavy approach under Reich, which would allow their backs more room to operate in 2018.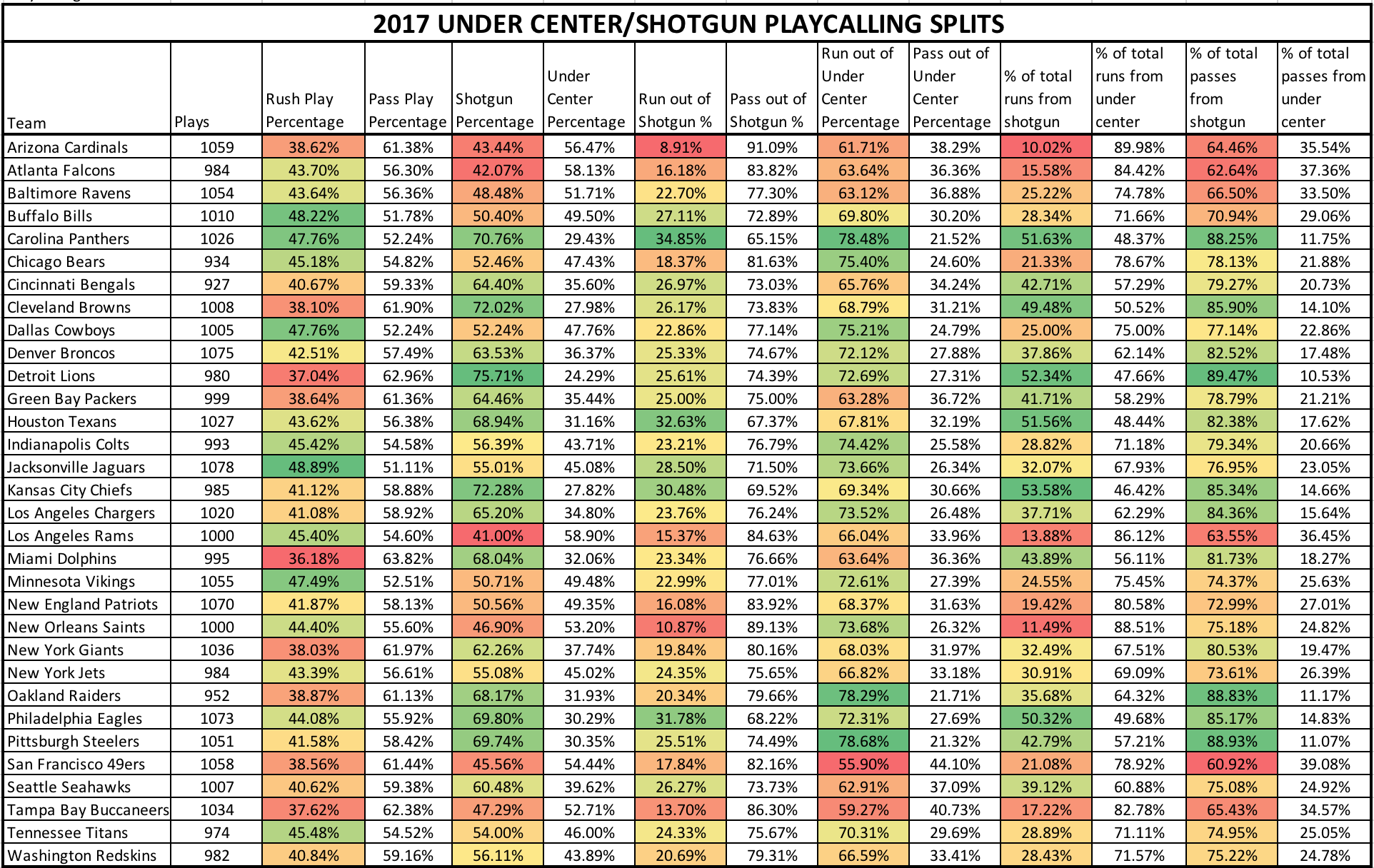 On 24 shotgun carries in 2017, Marlon Mack rushed for 129 yards and scored one touchdown while catching 18 of the 28 passes thrown his way for 181 yards and a score. On Mack's 68 under-center carries in 2017, he complied just 205 rushing yards and two scores and caught three passes for 44 yards on five targets. Mack is a dynamic outside runner and his collegiate offense ran a ton of plays from shotgun, so this will be a move to his comfort zone. Nyheim Hines and Jordan Wilkins both come from spread systems at the collegiate level, so the new offense will also fall right into their wheelhouse. The Colts will also have a major threat to pass as well besides just the percentages (the average NFL team runs from shotgun on just 23-percent of their shotgun plays) with Luck back in shotgun next season. This increased threat of the pass will allow even more working room for whichever back is on the field.
T.Y. Hilton and the Colts Wide Receivers
While we have already looked at T.Y. Hilton in terms of raw targets, let's look at some of his background stats to see if anything else changed last season while missing Luck. On the surface, Hilton caught just 52-percent of his targets, but if we dig a little deeper, we can see that just 67-percent of his targets were even deemed catchable. This is obviously something we can blame on quarterback play. Hilton's other numbers, such as yards after catch per reception and average depth of target, both fell in line slightly above his career averages. While his RACR (Receiving Air Yards Conversion Rate) was slightly below his career average of .71 at .69, it still fell in line with career norms. Not surprisingly, in the four games last year in which he received nine or more targets, Hilton totaled 25 receptions on 39 targets for 605 yards and three touchdowns. Oh, and the Colts went 3-1 in those games. All this makes Hilton a screaming value as the 31st player off the board over the past month in MFL10s.
And what of the rest of the wide receiver corps? Well this is where things become murky. The second wide receiver position has been a question mark since Reggie Wayne left for the Patriots and subsequently retired, and there have been few prospects of excitement. That all changed this off-season as the team spent some money in free agency, adding the rebuffed Ryan Grant to a one-year "prove it" contract and a pair of late-round receiving prospects in Daurice Fountain of Northern Iowa and Deon Cain of Clemson. Fountain is a 6-1 wide receiver with a 99th–percentile Burst Score who sports a 73rd-percentile College Dominator Rating. Cain, a former five-star high school recruit, posted an 86th-percentile Height Adjusted Speed Score at the Combine and provides a similar outlook to Phillip Dorsett at much cheaper draft capital to the Colts.
Eric Ebron and Jack Doyle
While the wide receiver corps has questions beyond T.Y. Hilton, the Colts used some off-season cash to acquire Eric Ebron after he was released from the Detroit Lions. This addition gives them notable depth at the tight end position, with Jack Doyle also on the roster and Erik Swoope  returning from injury. The Colts and Eagles were both above average in their use of two tight end sets last year, but how did each use these sets for passing plays? Indianapolis ranked 13th in number of pass plays run from two-plus tight end sets, while the Eagles finished third behind just Baltimore and Kansas City.
---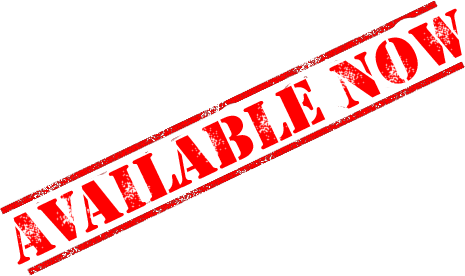 ---
Over the past two years, Ebron spent just 15.7- and 18.5-percent of his time in the slot, respectively. With Reich in town, that could increase dramatically, as the Eagles used both Zach Ertz and Trey Burton as slot receivers approximately 30-percent of the time over the past two seasons (Ertz spent more time in the slot in 2016, while Burton spent more time there in 2017). In 2016, when Ebron finished with 711 receiving yards, he played 90-percent of the team's snaps in the 13 games he played. While the volume of snaps may not be as high, Ebron's size/speed combination could make him more of a downfield threat in this offense, despite an ever-fluctuating average depth of target in Detroit.
Jack Doyle played just less than 100-percent of the snaps in his 15 active games last season, allowing him to rack up 80 catches, second among tight ends. Doyle excelled at catching the football, hauling in 74.1-percent of his targets last season and catching two-thirds of his contested targets. Doyle should continue to primarily play in-line, as just 16.8-percent of his snaps were from the slot last season. A low-upside athlete, Doyle will continue to play the role of underneath safety-blanket for a quarterback that doesn't need it. Doyle and Ebron will combine to form one of the most highly-targeted tight end groups in the NFL, something that Andrew Luck has excelled at throughout his career.
With a new coaching staff that will rely on a quick-strike passing game and a number of new pieces added to the offense this offseason, the Colts are better prepared to attack defenses in 2018. With a healthy Andrew Luck under center, the Colts are primed to exceed current ADP point expectations and be the most pivotal team in fantasy drafts. Andrew Luck himself is primed to be the biggest quarterback values in drafts. His 40 passing touchdown upside on 4,500-plus passing yards makes him an absurd value at his current ADP of QB13.