If you've ever owned John Brown in fantasy football, you've experienced this scenario:
After seeing 'Touchdown J. Brown' streak across the ESPN ticker, you feel a rush of adrenaline and excitement. You think your team is crushing your opponent and you go to check your fantasy team's score. The only problem is that when you look at John Brown's statistics, nothing is there. You sit there for a couple of minutes refreshing the page and finally check the Cardinal's box score to only find out that your J. Brown didn't score, but another J. Brown scored… Jaron Brown.
After this scenario happened a couple of times, you and other fantasy football players began to develop a name bias against Jaron for no fault of his own, just like anyone named Michael Jordan. Over the years, this bias has collectively grown and overshadowed his positive qualities, however, it's time to break away from the crowd and take a chance on the currently undrafted Jaron Brown, who is the ideal 2018 late round wide receiver prospect based on his advanced stats, metrics, and analytics player profile.
Intriguing Résumé
Jaron Brown boasts impressive workout metrics across the board, highlighted by his 119.4 (87th-percentile) SPARQ-x score. His low College Dominator score (5th-percentile) is the only major blemish in his profile. However, while at Clemson, he was competing for targets with several future NFL players and stars, including DeAndre Hopkins, Sammy Watkins, Martavis Bryant, Dwayne Allen and Adam Humphries.
Jaron Brown made the Arizona Cardinals roster as their fourth-string wide receiver, despite going undrafted in 2013. While Jaron never posted gaudy statistics in Arizona, he did end his time there on a strong note. After coming off a torn ACL in 2016, Jaron illustrated his potential in 2017 by flashing impressive numbers with a healthy Carson Palmer to start the season and ending the season as the Cardinal's second most targeted player, behind Larry Fitzgerald. He finished last season posting a career-high 31 receptions on 69 targets (nice), 477 yards and four touchdowns.
Seattle Second Chance
With the Seattle Seahawks, there are five positive factors in Jaron's favor: law of conversation of targets, no major wide receiver acquisitions through free agency or draft, he compares favorably to other Seattle wide receivers, Russell Wilson, and the state of the Seahawks defense and NFC West offenses.
The Law of Conservation of Targets reminds that Jimmy Graham and Paul Richardson signing with the Packers and Redskins freed up 178 targets, or 32-percent of the Seahawk's total target share from last year. Even though the Seahawks had the opportunity to draft or sign a high profile wide receiver, such as Allen Robinson or Sammy Watkins, they opted to sign just two – Jaron Brown and the fossilized Brandon Marshall. In the draft, they had the opportunity to draft any wide receiver at pick 18, but they opted to trade down to pick 27 and select a non pass-catching running back in Rashaad Penny.
The only other skill position player drafted was tight end Will Dissly from Florida in the fourth round, who is expected to have an impact as a blocker, but not a receiver in the NFL. Because Seattle failed to backfill Graham with a tight end of consequence, last year's tight end targets should be redistributed the wide receivers from Doug Baldwin to Tyler Lockett to Jaron Brown.
Comparing Seattle wide receivers ADPs, Jaron Brown is a better value due to Tyler Lockett's uncertainty and Brandon Marshall's age. Current Fantasy Football Players Championship (FFPC) ADPs are as follows:
Tyler Lockett: 157
Brandon Marshall: 293
Jaron Brown: 345
Tyler Lockett is more likely to break out than Jaron Brown, but given their respective ADPs, Brown is a much better late round value. Moreover, Lockett has has under-performed expectations year after year in the same environment. Meanwhile, Brown is coming off a career year suffering through far inferior quarterback play. Russell Wilson >>> Carson Palmer + Drew Stanton + Blaine Gabbert.
---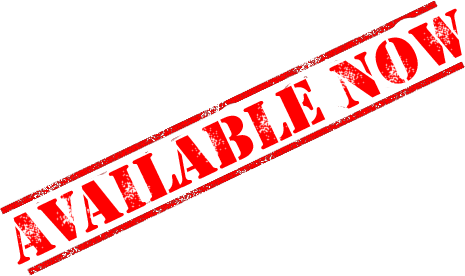 ---
As for the recently signed Brandon Marshall, he is a name to keep an eye on, if he even makes the roster. I wouldn't bet on him making it though. He's a 34-year-old wide receiver that's past his age apex and still healing from his hamstring injury. We've seen this situation before with Andre Johnson to the Titans and, given the difference in ADP between Lockett and Marshall is 22 slots, I'm taking both Lockett and Brown over Marshall every time.
Due to the decline of the Seahawks' defense and rise of the NFC West, Seattle has the potential to see more 'shootout' type games. From 2014 to 2017, the Seahawks' defense has steadily declined allowing 15.9, 17.3, 18.3 and 20.8 points per game. Also, the NFC West offensive talent and coaching appears to have improved, which could increase the number of shootouts and turn the NFC West into the new NFC South. Just in the last 12 months, NFC West teams added the following talent:
49ers
Jimmy Garoppolo, Dante Pettis, Jerick McKinnon
Cardinals
Josh Rosen and Christian Kirk
Rams
Brandin Cooks
Seattle
Rashaad Penny and Jaron Brown
Conclusion
To recap, Jaron Brown has the requisite athleticism, flashed potential on the field, entered into a very favorable situation and is currently going undrafted in fantasy football. That shouldn't be happening as he has a tremendous chance to be Seattle's WR2 and if Doug Baldwin twists an ankle, you will have Russell Wilson's WR1 for absolutely nothing.
It's time to take a chance on Jaron Brown, pick him in the last round of your draft and start getting excited to see 'Touchdown J. Brown' appear on the ESPN ticker.