In a magical vanishing act, Tyler Lockett disappeared from the fantasy scoreboard. Should we be worried about his three-game slump and George Kittle's underwhelming performances? With the advanced metrics on PlayerProfiler, we can truly see who to trust going into the fantasy playoffs.
Quarterback
Drew Brees (11.3 points, QB24)
Of course, in fantasy football's ultimate desperation week, Drew Brees was outscored by Taysom Hill. While Hill scored receiving and rushing touchdowns, Brees managed a single touchdown pass.
In two games against Atlanta, Brees has somehow scored 11.5 points and 11.3 points. It should be mentioned that he barely played in the fourth quarter because of Atlanta's successful onside kicks.
This week, Brees goes up against San Francisco's dominant defense. If there was a week to bench him, this is it.
Sam Darnold (10.5 points, QB27)
After a three-week streak of impressive numbers, Sam Darnold flopped against the previously winless Bengals. He completed 58.3-percent of his 48 passes for 239 scoreless yards.
With a -4.70 (No. 23 among qualified quarterbacks) Supporting Cast Efficiency rating and a 79.4-percent (No. 26) Protection Rate, the Bengals pressured Darnold 11 times. Though his 40.4-percent (No. 8) Pressured Completion Percentage is great, passing under pressure isn't desired.
---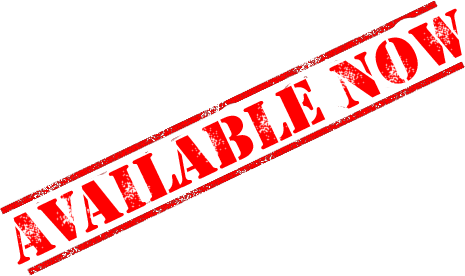 ---
Thankfully, Darnold didn't commit a single turnover and still managed 239 yards. Either way, the overall play of the New York Jets in Week 13 was uninspiring, to say the least.
Nonetheless, for DFS purposes, Darnold remains a contrarian play. His Week 13 dud is fresh in mind and his Week 9 dud against Miami will keep his ownership low.
Jameis Winston (10.7 points, QB25)
Peyton Barber is the ultimate vulture. He came out in Week 13 and rushed 17 times for two touchdowns.
In a game where Nick Foles turned the ball over on each of his first three drives, the Buccaneers didn't do much. Barber did score two rushing touchdowns, but the Bucs defense also scored one.
This type of game left little for Winston to produce. Tampa was up 25-0 at halftime and the Jaguars turned their defense around in the second half.
Unfortunately for fantasy purposes, Winston didn't need to do anything more for the win. However, he should be back to his gun-slinging ways against the Colts this week.
Wide Receiver
Tyler Lockett (0 points)
Against Minnesota, Tyler Lockett put up a bagel. Even though he had an 86.5-percent Snap Share and ran 27 routes, he didn't catch any of his three targets.
After putting up 40.2 points in Week 9, Lockett has combined for nine targets, four catches, 64 receiving yards and 10.7 fantasy points in the three games since.
Though he is in a slump, it's difficult to bench a player that has games with 32.4 and 40.2 points this season. For this reason, it's best to look at league-specific playoff matchup. If needing upside to win, Lockett should be locked in. If needing safety, consider swapping him out or adding in more stable options around him.
Here's some help on leveraging extreme volatility:
Chris Godwin (9.0 points, WR50) & Mike Evans (9.3 points, WR47)
With Jameis Winston's performance in mind, it's obvious why Chris Godwin and Mike Evans failed. Nevertheless, Evans still garnered 11 targets and Godwin earned six.
Even though Evans and Godwin rank second and third in Fantasy Points Per Game, they also rank seventh and third in Weekly Volatility. They can't be benched for any reason, but it's important to remember the pendulum-swinging nature of their fantasy-point scoring.
Michael Thomas (10.8 points, WR39)
Up until Week 13, Michael Thomas put up at least 16.4 Fantasy Points Per Game, caught at least five passes and went over 50 yards in each outing. However, against Atlanta, he managed six receptions for 48 scoreless yards.
Atlanta did the incredible in Week 13, winning back-to-back onside kicks in the fourth quarter. Because of that, Thomas and Drew Brees barely played in the final frame.
Also, even though Brees is a stay-away against the 49ers, Thomas has proven mostly match-up-proof. For goodness sake, he produced three top-five outings with Teddy Bridgewater at quarterback.
On the year, Thomas ranks first in:
Running Back
Aaron Jones (7.1 points, RB43)
Aaron Jones continues to be a frustrating and volatile running back after back-to-back poor outings.
Against the New York Giants, Aaron Rodgers (not Jones) was successful. However, Jones did garner six targets.
Granted, his 11-carry, six-target game is not much better than Jamaal Williams' 10-carry, four-target outing. Additionally, Jones was stuffed twice on the goal line.
This season, Jones' impressive metrics include:
We know what Jones is at this point. He's an efficient running back with game-breaking abilities. He has championship and Milly Maker-winning upside, but he also gives floor performances with games of 4.9, 8.0, 3.9, 3.8 and 7.1 fantasy points.
Tevin Coleman (2.5 points, RB63)
Did Tevin Coleman lose his starting job to Raheem Mostert? It sure seemed like that against the Ravens. Mostert out-produced Coleman in carries (19 to 5), rushing yards (146 to 6), targets (2 to 1), receptions (2 to 1), Snap Share (66-percent to 20-percent), Evaded Tackles (9 to 0) and Yards Created (86 to 0)
Mostert's 2.03 Yards Created Per Carry is tops among qualified runners, while Coleman is No. 39 at 1.04. Additionally, Mostert owns a +26.4 (No. 7) Production Premium, compared to Coleman's -2.0 (No. 38) mark.
San Francisco coaches would be smart to utilize Mostert's 4.42 (95th-percentile) 40-yard dash, 134.0 (96th-percentile) Burst Score and current efficiency.
Tight End
George Kittle (3.4 points, TE33)
For the first time all season, George Kittle logged a 100-percent Snap Share. However, he only earned two targets and 17 yards from it. It's what happens when playing on a run-first offense.
A week prior, Kittle ran around on a broken ankle and rolled up 129 yards and a touchdown. This week, not even close.
It's not the year people had hoped for from George Kittle. With that being said, he still ranks top-three in Target Share, yards after the catch, Fantasy Points Per Game, Yards Per Target, Yards Per Pass Route, Catch Rate and Fantasy Points Per Pass Route.
Zach Ertz (5.4 points, TE24)
Like a thorn in his side, Dallas Goedert continues to eat into Zach Ertz' upside. Goedert out-targeted Ertz seven to six in Week 13, but totaled 42 more yards.
Ertz still somehow managed to draw six targets. Even with Goedert's precence, Ertz holds onto an 89.4-percent (No. 3) Snap Share, a 24.2-percent (No. 2) Target Share and a 15.2-percent (No. 5) Hog Rate.
Thankfully for Ertz, Philadelphia lacks a strong receiving group, so he and Goedert can co-exist as TE1's.