The Weighted Opportunities DFS Value Index identifies undervalued running backs in daily fantasy. Each week, we will compare Weighted Opportunities Per Game and Opportunity Shares against FanDuel salaries at the running back position. Slight adjustments will be made to the final ranking to account for projected personnel changes, matchups, Game Script, and other information the value metric cannot capture on its own. The focus will be on players under $6,500 salary on FanDuel. The best lineups can and should be based around the true workhorse RBs, but these value plays can be useful to differentiate GPP lineups or find sneaky values in cash.
Last week was an up and down performance for the Value Index. Latavius Murray and Kenyan Drake were big hits that easily paid off value in cash and GPPs. On the other hand, Leonard Fournette, Phillip Lindsay, and Darrell Henderson all provided little value. The Rams backfield should be avoided moving forward. As such, Henderson and backfield mate Malcolm Brown have been omitted from the ranked list this week. Teammates Joshua Kelley and Kalen Ballage were likewise removed due to the return of Austin Ekeler.
No. 10) Wayne Gallman – FD $6,100 @ SEA
Value Rating: 21.59
Weighted Opportunities Per Game: 9.9 (No. 39 among qualified running backs)
Opportunity Share: 45.8-percent (No. 33)
Game Script: -0.89 (No. 19)
With at least 10 routes run, 10 carries, and a touchdown each of the last five games, Wayne Gallman has quietly established himself as the lead back for the Giants. The touchdowns are bound to regress, but Gallman's role has solidified. He has never been a special player at the NFL level, but he can do enough as both a runner and receiver to excel in a feature back role.
This week's matchup at Seattle should provide less room for positive Game Script to drive up Gallman's rush total. In addition, the Seahawks have a stout run defense that incentivizes opponents to pass against them. All in all, he is usable in cash for his touch floor, but should be avoided in tournaments.
No. 9) Damien Harris – FD $5,900 @ LAC
Value Rating: 22.12
Weighted Opportunities Per Game: 9.0 (No. 49)
Opportunity Share: 46.7-percent (No. 31)
Game Script: -3.60 (No. 24)
Damien Harris is another player whose role is clear at this point in the season. He is seeing a good share of backfield carries, but virtually no passing game involvement. Running quarterbacks like Cam Newton rarely check down and the Patriots have other backs more likely to play the passing downs. Harris has four (No. 103) targets on the year and will only get a few more over the remainder of the season. But New England has been running the ball a lot and Harris is clearly their best pure runner. He has a 6.4-percent (No. 6) Breakaway Run Rate and a 29.2-percent (No. 13) Juke Rate.
If New England builds up an early lead against the Chargers, this should be a huge week for Harris. But there is also a chance that Justin Herbert's passing attack strikes first and leaves him on the bench. Due to this high-risk situation, Harris is a much better GPP play.
No. 8) Adrian Peterson – FD $5,600 @ CHI
Value Rating: 23.21
Weighted Opportunities Per Game: 8.8 (No. 51)
Opportunity Share: 42.2-percent (No. 40)
Game Script: -2.74 (No. 22)
Adrian Peterson's eventual usage is entirely dependent on the coaching staff's faith in D'Andre Swift's health. Early reports from interim coach Darrell Bevell suggest that Swift will not be 100-percent and could be kept on a snap count. Since the Lions are no longer realistically competing for a playoff spot, this cautious approach makes sense. The Lions backfield situation should be monitored heading into Sunday, but Peterson is playable at his low cost if Swift will be limited.
No. 7) Carlos Hyde – FD $5,700 vs. NYG
Value Rating: 24.44
Weighted Opportunities Per Game: 9.4 (No. 43)
Opportunity Share: 44.2-percent (No. 37)
Game Script: +0.45 (No. 10)
Carlos Hyde certainly looked like the lesser player last week when compared to returning teammate Chris Carson. Hyde only managed 29 yards on his 17 touches without a touchdown, but the workload is encouraging. The concern is that Seattle is limiting Caron's touches until he gets back to full speed. After performing so well on limited touches, the team may look to get him more involved. In any case, the matchup against the Giants is intriguing given Hyde's low price point. He has enough touchdown upside to provide a potential boom week, but is a very fringe-y play.
No. 6) Chase Edmonds – FD $5,500 vs. LAR
Value Rating: 26.67
Weighted Opportunities Per Game: 10.5 (No. 37)
Opportunity Share: 38.1-percent (No. 44)
Game Script: -0.42 (No. 15)
As long as Kenyan Drake is healthy, Chase Edmonds seems locked into a role as the passing down back with occasional change-of-pace work. However, in a high-volume offense like that in Arizona, the passing down specialist can still carry fantasy relevance. Edmonds has scored double digits fantasy points in seven of 11 games this year. He has drawn 47 (No. 6) targets backs despite having his 45.4-percent (No. 41) Snap Share.
In a competitive game against the Rams, Edmonds should deliver more of the same. He is viable in both tournaments and cash games at his low price, but does not have enough upside to be a featured tout.
No. 5) Kareem Hunt – FD $6,300 @ TEN
Value Rating: 30.07
Weighted Opportunities Per Game: 13.1 (No. 20)
Opportunity Share: 52.8-percent (No. 27)
Game Script: -0.74 (No. 17)
As a secondary back, Kareem Hunt fits a different archetype than Chase Edmonds. He sees some passing game work, but does most of his damage as a secondary ground option for a run-first team. Hunt has shown excellent inside running skills with a 34.6-percent (No. 3) Juke Rate. He is also near the top of the league with 41 (No. 4) Red Zone Touches and more touches in that area per game than Nick Chubb. His opportunity numbers are inflated by the time that Chubb spent on IR, but he has still received double digit carries in every game this year.
The matchup against Tennessee's lackluster defense is intriguing as well. They have given up an average of 1.56 points above expectation at the running back position this year. It is hard to trust a secondary back without stellar receiving volume at $6,300 in cash, but Hunt is a great upside play for tournaments.
No. 4) Jamaal Williams – FD $5,200 vs. PHI
Value Rating: 35.76
Weighted Opportunities Per Game: 10.7 (No. 36)
Opportunity Share: 40.1-percent (No. 43)
Game Script: +3.72 (No. 3)
Whereas Cleveland has two running backs that excel on the ground, Green Bay has two backs that have excelled in the passing game. Both Jamaal Williams and Aaron Jones rank among the top 30 in running back targets. Williams' role has been much more inconsistent and Game Script-dependent. He gets playable carry volume in Green Bay blowouts and gets playable target volume in games where they trail. Fortunately for Williams, the matchup against the Eagles has blowout potential. Philadelphia has looked hapless the last few weeks. Vegas has accordingly set the Packers as over eight-point favorites on most books. Williams should be in line for double digits carries with touchdown upside. At his low price, he is playable in all formats.
No. 3) Frank Gore – FD $5,300 vs. LVR
Value Rating: 42.08
Weighted Opportunities Per Game: 10.0 (No. 38)
Opportunity Share: 54.7-percent (No. 24)
Game Script: -9.18 (No. 32)
Here we go again. Another week, another opportunity to hold our noses and play Frank Gore in cash. It is not pretty and will not win you the week. However, he is nearly guaranteed double digit carries at a low price. At similar cost, I prefer Chase Edmonds and Jamaal Williams for their multiple paths to relevance, but Gore has the most certainty in his projection. The Raiders have a porous enough defense that Gore should be able to gain yards on his touches and possibly score again.
No. 2) David Montgomery – FD $6,200 vs. DET
Value Rating: 50.81
Weighted Opportunities Per Game: 15.9 (No. 12)
Opportunity Share: 70.3-percent (No. 9)
Game Script: -5.31 (No. 28)
Players like David Montgomery are why the Weighted Opportunity Value Index was created. Montgomery ranks top 10 in Opportunity Share with a large sample of games played, yet is priced among secondary and part time backs. He has a true featured role in the Chicago offense. The question is whether that offense can be functional enough to provide volume and high value touches.
---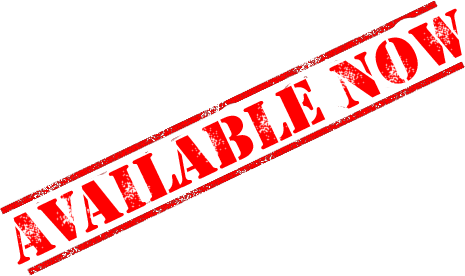 ---
The matchup against Detroit should provide positive returns. They have given up an astonishing 8.85 points above expectation to running backs this year. In a plus matchup, Montgomery is a near lock in cash with his touch volume. He is still a risk in tournaments as it is hard to envision high boom potential for any player in a Mitchell Trubisky-led offense.
No. 1) Salvon Ahmed – FD $5,600 vs. CIN
Value Rating: 51.26
Weighted Opportunities Per Game: 11.7 (No. 30)
Opportunity Share: 70.1-percent (No. 10)
Game Script: +3.55 (No. 5)
Salvon Ahmed looks unlikely to play, but at least bears mentioning as the top play on the Value Index. If he is somehow able to suit up and Myles Gaskin remains on IR, Ahmed would become the top free square play of the week. He has operated as a true feature back with Gaskin out and could command every running back touch with Matt Breida now moving to the IR. With the Dolphins in a great spot against the floundering Bengals, Ahmed or Gaskin should be played confidently in all formats if the other is unavailable.