The NFL free agency window doesn't officially open until March 13, but (cliché alert!) the dominoes have already begun to fall. On Feb. 11, the Cleveland Browns signed embattled running back Kareem Hunt to a one-year deal. The Browns were able to jump the gun on free agency because Hunt had been cut by the Kansas City Chiefs and had cleared waivers, making him immediately available to sign with another team. The rest of this year's free agent running back crop will have to wait a few more weeks to find new homes, but in light of an underwhelming rookie RB class, several of them are likely to earn a nice pay raise heading into the 2019 season. Predicting the new teams for the top free agent running backs might seem like a fool's errand, but by examining their advanced stats, metrics and analytics player profiles, we can at least make educated guesses on where they might best fit in. With that in mind, let's take a look at the top free agent RBs in PlayerProfiler's most recent dynasty rankings and try to determine their best landing spots.
Spoiler alert: while salary cap space is also a big part of the equation, you're not going to find the Indianapolis Colts anywhere in this article. Despite having the most available cap space, the Colts already have a capable lead back in Marlon Mack, as well as a speedy pass-catcher in Nyheim Hines. Even Jordan Wilkins is moderately adept at falling forward for a yard or two in short yardage situations, and all three are still on their rookie deals. The Colts would be much better served using their cap space to fill more pressing needs.
Best fit: New York Jets
Let's not mince words. Le'Veon Bell is looking to get paid. He didn't walk away from more than $14 million last year just to sign a sweetheart deal with the Philadelphia Eagles in hopes of getting a Super Bowl ring. He's looking to cash in, and really, who can blame him? Running back is frequently viewed as an easily replaceable position, and the success James Connor and Jaylen Samuels experienced filling in for Bell last year simply reinforces that mindset. It makes sense that Bell would want to extract the most value out of what will likely be his last long-term contract, but only a handful of teams have the requisite cap space combined with a glaring need at the RB position.
The Jets check both of those boxes, in addition to being in the largest media market in the U.S. New head coach Adam Gase will undoubtedly feel the pressure to make a splash in free agency, and Bell is far and away the best skill position player on the market. Sam Darnold is entering his crucial second season as the Jets' signal caller, and the team's 31st-ranked Supporting Cast Efficiency wasn't doing him any favors during his rookie campaign. Darnold finished 20th in Deep Ball Attempts and 23rd in Air Yards, indicating a propensity to dump it off to his safety valves. Bell is one of the best pass-catching backs in the league, hauling in 160 receptions for 1,271 yards in 27 games in 2016 and 2017. Bell also ran for more than 2,500 yards over the same span, and his presence in the backfield practically demands that defenses keep more men in the box, opening up more one-on-one matchups downfield for Darnold to exploit. While it might not be the most desirable landing spot for Bell's dynasty owners, the Jets clearly make the most sense in terms of both need and budget.
Tevin Coleman (No. 30)
Best fit: New Orleans Saints 
There is a fairly large gap, both in talent and likely salary demands, between Bell and the rest of the backs on this list, so predicting the remaining landing spots gets a bit dicier. Tevin Coleman might've been underwhelming last year in what wound up as a de facto free agency audition after fellow Atlanta Falcons running back Devonta Freeman missed 14 games due to various injuries, but Coleman still appears to be in line for a pay raise somewhere. Coleman's 4.44 (91st-percentile) 40 time and 95th-percentile college yards per carry made him a tantalizing prospect, and his big play ability translated well to the NFL, though he never developed the consistency or commanded the opportunity share that he enjoyed in college.
Even in Freeman's absence last year, Coleman still only posted four games with more than 11 carries, while rookie Ito Smith earned more touches as the season progressed. Most damning, Coleman never reached the 50-target or 200-carry thresholds in any of his four seasons in Atlanta.
Coleman is the quintessential boom/bust running back. His languishing career Juke Rate suggests he lacks wiggle, yet his Breakaway Run Rate is always among the league leaders. Meanwhile, the Saints have posted the best run blocking efficiency numbers over the last two seasons, and Drew Brees has shown an innate ability to set up his running backs to maximize splash plays. As a big play back who requires wide running lanes to be effective, Coleman is the perfect complement to Alvin Kamara in New Orleans. 
T.J. Yeldon (No. 31)
Best fit: Houston Texans
No back did more in 2018 to increase his free agency value than T.J. Yeldon. Widely considered an afterthought following the Jacksonville Jaguars' egregious reach on Leonard Fournette with the fourth overall pick of the 2017 draft, Yeldon filled in admirably for the oft-injured Fournette last season en route to his most productive season as a pro. Yeldon was clearly the superior back in Jacksonville last year, amassing nearly as many rushing yards (414) as Fournette (439), despite receiving 29 fewer carries. Yeldon was also an effective receiver out of the backfield, pulling in a career-high 55 receptions, good for 11th-most among running backs. Yeldon's 29.6-percent Juke Rate ranked No. 14 among qualified NFL running backs, which was far superior to Fournette's 22.6-percent Juke Rate (No. 35).
Yeldon's versatility is a perfect fit with the Houston Texans, who have the fifth-most cap space to work with and an obvious need at running back. Fake bell cow and likely cut candidate Lamar Miller has been inconsistent in three seasons in Houston, while D'Onta Foreman remains a huge question mark due to a torn Achilles tendon suffered in 2017. Quarterback Deshaun Watson has plenty of weapons at wide receiver with alpha dog DeAndre Hopkins, speedster Will Fuller and emerging slot threat Keke Coutee, so the addition of a multifaceted back like Yeldon might be what it takes to push the Texans over the top.
Mark Ingram (No. 39)
Best fit: San Francisco 49ers
If Mark Ingram is interested in winning a Super Bowl, his best bet would be to simply re-sign with the New Orleans Saints, but with little cap space available, the Saints may not be able to meet Ingram's salary demands. Enter the San Francisco 49ers. The Niners have the seventh-most cap space available and should be in the market for a durable, big-bodied back after losing Jerick McKinnon for the year last season and watching Matt Breida struggle to stay healthy.
---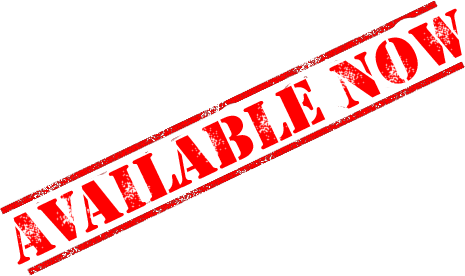 ---
Ingram is only one year removed from a career year in 2017, when he finished among the top 10 in numerous metrics, including rushing yards, receptions, touchdowns, yards per carry, red zone touches and Breakaway Run Rate. Ingram took a step back statistically in 2018, but was still an effective complement to Alvin Kamara after serving a four-game suspension to start the year. It's not difficult to imagine him playing a similar role in San Francisco alongside McKinnon and Breida.
Rod Smith (No. 40)
Best fit: Tampa Bay Buccaneers
The Tampa Bay Buccaneers have been starved for a proper workhorse back for decades. Of the available free agent running backs not named Le'Veon Bell, the 226-pound target magnet Rod Smith arguably offers the most bell cow traits at a significant discount. Operating as Ezekiel Elliott's understudy going back to their days together at Ohio State, Smith's advanced stats and metrics reveal little about ability. However, Smith has been efficient with limited touches in his time in Dallas, evidenced by a +32.0 Production Premium, which ranked No. 8 in 2017. In an expanded role in one of the league's signature high-volume offenses, Smith could be a Zero RB dream back in 2019. 
Jay Ajayi (No. 43)
Best fit: Oakland Raiders
Very little of what Jon Gruden has done in his second stint as head coach of the Oakland Raiders has made much sense, so overpaying for an oft-injured headcase like Jay Ajayi seems like the next (il)logical step. After a breakout sophomore campaign in 2016, Ajayi has done very little to inspire confidence among fantasy owners or NFL coaches.
Ajayi's 2018 campaign was cut short due to a torn ACL in Week 5, and his 2017 numbers were mostly forgettable, with a 116th-ranked 0.57 fantasy points per opportunity being the lowlight. Joining a team featuring one of the least effective run blocking units certainly wouldn't help Ajayi's chances at a rebound. If he stays in Philly, Ajayi might have an outside shot at fantasy relevance this year. In Oakland, his dynasty appeal would be strictly limited to only the most diehard of Raiders homers.