PlayerProfiler's Player Popularity Index (PPI) tracks individual player profile page views over the past 30 days and ranks them accordingly. Each week, this article will highlight the five highest-ranked players and use our advanced stats and metrics to provide fantasy football insight on each. Following Sunday's action and prior to Monday Night Football, the PPI pinpointed the following top-five trending players for Week 10:
Ahmed Arrives on Fantasy Scene
Salvon Ahmed, the undrafted rookie from Washington, showed promise in earning his first major NFL workload on Sunday. Ahmed dominated Miami's backfield touches, carrying 21 times for 85 yards and one touchdown. No other Dolphins running back saw more than two carries. He also caught his lone target for five yards.
Ahmed found himself in the right place at the right time. Under Tua Tagovailoa's guidance, Miami trends up after winning its past three games. And with breakout sophomore Myles Gaskin – Ahmed's former Washington teammate – stuck on injured reserve, Ahmed rose up the depth chart. At Washington, Gaskin controlled the backfield while Ahmed played a reserve role during the 2017 and 2018 seasons. And once Gaskin gets healthy, he'll retake control of Miami's backfield.
Fantasy implications: Ahmed did enough to earn Miami's backup gig, but he faces an uphill battle to fantasy relevancy given his lack of work in the passing game. His 5.6-percent (30th-percentile among qualified running backs) College Target Share paints the picture of a potential two-down grinder. Prior to his injury, Gaskin averaged five targets and 28.3 receiving yards per game. His 198 receiving yards ranked No. 11 among RBs through Week 9 action.
---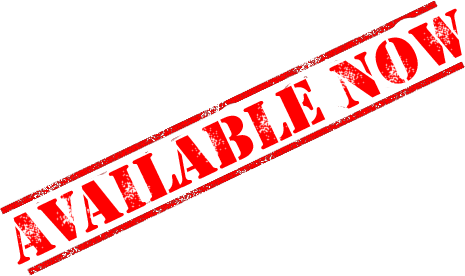 ---
However, the Dolphins made goal-line vulture Jordan Howard inactive against the Chargers and released him on Monday. Ahmed's score resulted from a blocked punt, and he snuck untouched into the end zone from the 2-yard line. Given that Gaskin has seen only three (No. 29) Goal Line Carries this season, Ahmed could fill that role. But he's not built for it at 5-11, 197-pounds with a 27.5 (6th-percentile) Body Mass Index. Once Gaskin returns, Ahmed doesn't deserve a roster spot in redraft leagues. In dynasty, however, he holds value as the second option in Miami's backfield, especially if he retains a meaningful role upon Gaskin's return.
Key Metrics: Ahmed's marks in the 40-Yard Dash (4.62), Speed Score (86.5) and Burst Score (118.7) all rank below the 50th-percentile. That, coupled with his middling 24.2-percent (49th-percentile) College Dominator Rating paint a grim picture for sustained fantasy relevance.
Nall Needs an Audition
After finding more success on the ground than through the air, Ryan Nall converted from tight end to running back after his freshman season at Oregon State. Across the next two seasons, he worked as the lead back for the Beavers and posted 25 TDs from scrimmage. Fast forward to 2020 and the Bears RB has entered the fantasy football chat.
With David Montgomery sidelined by a concussion, Cordarrelle Patterson led the Bears backfield against Minnesota while Nall played a reserve role. Nall registered one carry for zero yards and caught one of two targets for 18 yards. Considering his resume included only two NFL carries prior to the game, he projects as a longshot to see a meaningful workload. The Bears have relied on Patterson to fill injury voids in the past, and appear content to do that moving forward.
Nall, who hadn't recorded a carry this season prior to Monday night, has caught all seven of his eight targets for 57 yards and a TD. He figures to earn his work in the passing game, but his potential usage remains elusive to predict. On a low-scoring offense that ranks No. 31 in Team Run Plays per Game, he faces an uphill battle for relevancy. And he'll compete with Patterson and Artavis Pierce for carries. That the Bears offensive line ranks No. 27 in Football Outsiders run-blocking further amplifies that.
Fantasy Implications: Nall's failure to make an impact on Monday night makes him a low-priority waiver wire add in deeper dynasty leagues. He figures to be relegated to third-string duty with Montgomery expected to return soon from injury. Montgomery hasn't exactly lit the league on fire in his first two seasons, so Nall can still carve out a role as the season wanes.
Key Metrics: Nall runs a 4.58 (53rd-percentile) 40-Yard Dash at 6-2, 234-pounds, good for a 106.4 (84th-percentile) Speed Score. A testament to his receiving prowess, Nall earned a 10.2-percent (76th-percentile) College Target Share.
Metcalf Posts Rare Dud
Even cyborgs suffer the occasional bad day at the office. In Week 10, D.K. Metcalf, a staple in the PPI for the past month, produced a dud. Facing primary coverage from Jalen Ramsey, ranked No. 6 in PlayerProfiler's cornerback rankings, Metcalf caught 2-of-4 targets for 24 yards. His second-worst performance of the season came in a game where Russell Wilson failed to throw a TD. It marked the only the second time this season Metcalf failed to post at least 14 fantasy points. The other occurrence happened against Arizona when he squared off against Patrick Peterson.
Fantasy Implications: Week 10 dud aside, Metcalf's rise to No. 3 in PlayerProfiler's dynasty wide receiver rankings makes him a challenging dynasty acquisition. In redraft, he projects to appear on league-winning squads in all formats and should be pursued aggressively via trade, even at a steep cost. Fantasy gamers may need to make any offer a "Godfather" offer at this point.
Key Metrics: Ramsey holds opposing receivers to 0.21 Fantasy Points Allowed Per Cover Snap, which ranks No. 3 through Week 9. He's allowed one TD this season.
Merritt Still Making PPI Waves
PlayerProfiler was built for guys like Kirk Merritt, who appears in the PPI rankings for the second consecutive week. What jumps off the page when visiting Merritt's player profile? His workout metrics. Aside from an 11.17 (56th-percentile among qualified wide receivers) Agility Score, the undrafted receiver from Arkansas State boasts elite scores in all of his workout metrics. After transferring from Oregon, Merritt led the Red Wolves in receiving in 2019 with 83 catches for 1,005 yards and seven TDs, all team highs. However, he got leapfrogged by fellow undrafted prospect Omar Bayless the next season and never reached a 30.0-percent College Dominator Rating threshold.
After seeing limited action in his Week 9 NFL debut against Arizona, Merritt got demoted to the Dolphins practice squad again. But Miami's receiving depth chart offers a mishmash of unproven talent outside of DeVante Parker, Preston Williams and the oft-injured Albert Wilson. Though he needs to see the field to make an impact, he can quickly climb the Dolphins depth chart.
Fantasy Implications: Merritt deserves roster spot consideration in only the deepest of dynasty leagues and makes an ideal taxi squad player.
Key Metrics: Merritt ranks in the 93rd-percentile or above in 40-Yard Dash time (4.38), Speed Score (111.5), Burst Score (144.9), and Catch Radius (10.46).
Nuk Notches Another Amazing Catch
DeAndre Hopkins added another notch in his face-melting, game-winning catch belt on Sunday. In an elite display of determination combined with athletic ability, Nuk somehow managed to secure Kyler Murray's Hail Mary in the end zone while surrounded by three Bills defenders. A testament to his contested catch capabilities, he has a 66.7-percent (No. 7) Contested Catch Rate through Week 9.
Hopkins posted a 7-127-1 line on 12 targets to lead the Cardinals to the win. The catch marked the pinnacle to date of his move to Arizona, where he's found continued success after seven seasons in Houston. That the catch came on a day where David Johnson (concussion) failed to suit up further amplified it. Listen close; that's the sound of soft weeping from Bill O'Brien.
Don't ever say it's impossible… pic.twitter.com/lqe2UkxsCT

— Deandre Hopkins (@DeAndreHopkins) November 16, 2020
Fantasy Implications: The window to acquire Hopkins in dynasty slammed shut after his first game with Arizona when he posted 29.1 (No. 3) fantasy points. Now tied to the hottest quarterback in the NFL, good luck trading for Nuk. But if a dynasty manager who is worried about his age – he turns 29 this offseason – wants to move him, get ready to open the wallet.
Key Metrics: The definition of a target hog, Hopkins owns a 29.1-percent (No. 4) Target Share through Week 10. His 60 receptions rank No. 3 and he's turned those into 734 (No. 4) receiving yards. He's also generated 322 (No. 2) Yards After Catch.