The RotoUnderworld Team conducted its final superflex rookie mock draft of the season. We will be splitting up each of the four rounds into four separate pieces outlining the advanced stats, metrics, and analytics that justify each selection. Without further ado, here are the results of our writers rookie mock draft with PPR superflex league parameters.
2.01 – Sam Darnold, QB
Analyst: Marc Mathyk (@Masterjune70)
Rationale: Many question his landing spot, but no one is questioning his ability to be an elite quarterback.  Maybe he won't be big this year, but he was drafted for a reason – to be the franchise quarterback for the Jets. He's young, was productive in college. and has all the tools to be successful in the NFL. He also has better weapons to throw to than consensus. I am stoked for him drop to me in the second round.
Other considerations: None
Bean Counter's two cents: I view Sam Darnold as the safest quarterback in this class. He has very little bust potential and a reasonably high floor based on his early breakout, prototype size, and above average college efficiency. In a superflex league, this is an absolute slam dunk pick if you "earned" the first pick slot. I actually like the QB's a little earlier than this because they are nearly guaranteed to provide return on investment.
2.02 – Lamar Jackson, QB
Analyst: Mark Leipold (@LeipoldNFL)
Rationale: An adequate passer and an exceptional runner is a good combination for fantasy football (a la Cam Newton, Michael Vick). There is no way the fantasy ceiling for either Sam Darnold or Josh Rosen approaches that of Lamar Jackson, so getting him after both traditional pocket passers is a steal. Jackson has legitimate dual-threat ability and a bona fide QB1 overall ceiling for fantasy scoring. While he won't be expected to produce in 2018, he will have the opportunity to sit for a year behind Joe Flacco (who is obviously elite) and learn the offense as well as the subtleties of the NFL game. Like Patrick Mahomes last year, Jackson won't be thrown into the fire too early, which is good for his long-term career arc.
Other Considerations: I could see the case for Michael Gallup, Anthony Miller, James Washington, or Kerryon Johnson here, but Jackson is the only one who has number 1 overall positional scoring upside.
Bean Counter's two cents: Lamar Jackson is excellent value here. I actually like him as my QB2 in this draft class because his ceiling is fantasy QB1 overall. It has been a long time since a QB entered the league with the electric playmaking that Lamar Jackson packs. As soon as word surfaces he is taking over the starting reigns, his value will sky-rocket.
2.03 – Michael Gallup, WR
Analyst: Miguel Chapeton (@DynastyGuruFF)
Rationale: Gallup is the only rookie to walk into a situation where he could instantly become a target hog and top 24 WR based on volume alone. 
Other considerations: None
Bean Counter's two cents: Michael Gallup feels like a player that could go one of two ways. He is on a wide open depth chart, so he should get a chance to play. This reminds me a bit of the Zay Jones experience in that if he flops in year 1, the bottom will drop out on his dynasty value. However if he performs even moderately well, he should see a nice value boost heading into next year.
2.04 – Nyheim Hines, RB
Analyst: Eric McClung (@ericmcclung)
Rationale: Having done both the pre-combine and pre-draft mock drafts for PlayerProfiler, @DynastyGuruFF knows by now that I'm all in on Michael Gallup. So naturally, I get sniped here. Somehow, Lamar Jackson nearly fell to this spot, and I would have gone that route even if Gallup had lasted. The rushing floor alone should make Jackson the easy QB2 in rookie drafts. But let's get back to Hines. I actually took him with the 2.02 in the pre-combine mock, and now I'm loving the fit in Indy so long as Andrew Luck's shoulder works again. If you have seen my Hines video in the RotoUnderworld "World Famous" Draft Kit, you know I think this type of player is the future of the satellite back position.
Other considerations: Anthony Miller
Bean Counter's two cents: The great thing about Nyheim Hines is that he is likely going to see passing down work early in his career and it could be on the receiving end of Andrew Luck passes in a high powered offense. The downside is he will likely always be capped as an RB2 based on his size. I would be happy selecting Nyheim in the second round. but I would be looking to sell him to an RB needy team in-season for someone with a higher long-term ceiling.
2.05 – Anthony Miller, WR
Analyst: Corey Alexander (@calexander323)
Rationale: Great landing spot to produce in year one – an ascending offense opposite from a true  number 1 receiver will allow him room to operate, and if Robinson is still not fully recovered, he has the opportunity for a large target share. Upper percentile Burst and Agility will create the separation needed.
Other consideration: None
Bean Counter's two cents: Anthony Miller has the makings of a pretty terrific slot receiver. While he is short on long speed, he has excellent burst and short-area quickness to win in the slot. The major question mark is his breakout age of 21.9 (17th-percentile). It is not impossible to overcome a late breakout, but it is unlikely. By my count there are only 4 WR's in the player profiler database with sub 40th-percentile breakout ages who had 3 or more top 24 WR finishes. My advice is to hope for a fast start and sell to someone who doesn't know better.
2.06 – Kerryon Johnson, RB
Analyst: Matthew Dwyer (@theDynastyMD)
Rationale: I'm actually surprised he fell this far. Does everyone know he is projected to get a lot of touches???
Detroit moved up to get him. I'm not even a fan of Kerryon Johnson, but you have to buy the opportunity share there!
Other considerations: None. 
Bean Counter's two cents: I much prefer Kerryon Johnson to many of the prior picks. We have all heard the "they traded up for him in the draft" narrative before – see: Carroo, Leonte. However, the fact that the Lions have been beefing up their O-line and will have a dynamic passing offense should lead to lots of high value opportunities for their running backs. If Kerryon can lock down a solid role, he will be in line for a large spike in value. At that point, we should have a better idea of whether he is for real or not.
2.07 – James Washington, WR
Analyst: Jerry Amole (@hangovercouch)
Rationale: Being the 3rd receiver in an offense that already has the best WR in the NFL and the best rookie WR last year doesn't sound like a spot you'd want to be in, but for James Washington, it doesn't matter. Washington was massively productive in college earning himself the 7th overall spot in receiving yards all time in the FBS. His breakout age of 18.4 puts him in the 97th percentile and best comparable to Deandre Hopkins. Even better, Washington is best known for his ability to get downfield and make big plays, so where better to land than Pittsburgh, a team at the top of the league in almost every single statistical category relevant to downfield play making? That's all due to Ben Roethlisberger, and he'll be retired soon, you say? Then what? Don't worry, Pittsburgh followed up drafting James Washington by drafting his college QB in the next round – so James Washington is here to stay.
Other considerations: Josh Allen, Mike Gesicki
Bean Counter's two cents: James Washington was one of my favorite players in this class until we got to the combine. His awkward shape and confusing athleticism (not what I expected from a deep ball specialist) moved him down my draft board a fair bit. Then he landed in Pittsburgh – a team that has made their money on mid-to-late round WR's (Antonio Brown, Juju, Martavis Bryant, Mike Wallace, Emmanuel Sanders to name a few). This leaves me feeling conflicted. I think he has a good chance at being a contributor based on his landing spot, but I also think his ceiling is capped by those in front of him. He is a guy I would be happy to buy or sell.
2.08 – Tre'Quan Smith, WR
Analyst: Matt Kelley (@Fantasy_Mansion)
Rationale: Tre'Quan Smith checks a lot of boxes, finishing above the 60th-percentile in key metrics from College Dominator Rating to Breakout Age to Speed Score. Looking the part of a proper NFL flanker, if Smith went to Alabama, he would have conceivably been selected in the first round of the draft. While the Saints offense is not as prolific as years past, Smith should easily climb the wide receiver depth chart this season. He is more than ten years younger than Ted Ginn, he is healthier than Cameron Meredith, and is better than Brandon Coleman in all phases of the game.
Other considerations: None
---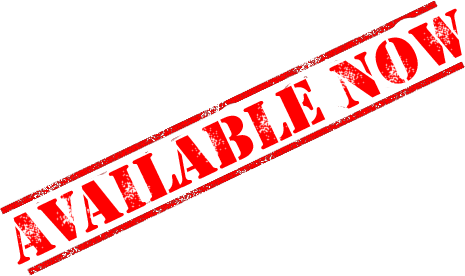 ---
Bean Counter's two cents: Tre'Quan's ADP is an absolute crime. He has been consistently going in the third round of superflex rookie drafts, and he plays for the Saints. That doesn't make any sense to me. He is easily within my top 24 players in this class. His college profile checks every box, and he landed on a fairly open depth chart in one of the NFL's premier offenses. He even has a modicum of draft capital as he was picked in the third round. Smarten up dynasty drafters.
2.09 – Mike Gesicki, TE
Analyst: Craig Wambold (@CraigWambold)
Rationale: All the WR's I thought had a chance to fall were snatched up leading up to my pick, and the running backs on the board felt like reaches. Gesicki has immediate opportunity and should produce, unlike most rookie tight ends, due to his freakish athleticism. He has the highest upside this late in the 2nd.
Other Considerations: None
Bean Counter's two cents: This is a player I would love to get at this point in the draft. He has as high of a ceiling as anyone in this class with no athletic metrics below the 95th-percentile. The one question mark is the offense he plays on, but the entire shape of an offense can change based on the quarterback. If you weren't able to get him in your rookie draft, I would be looking to acquire him before Ryan Tannehill gets replaced as the starting quarterback of the Miami Dolphins. The middle of the season seems like a good time to strike.
2.10 – Josh Allen, QB
Analyst:
 Daniel Tarditi (@diti51)
Rationale: I was hoping Tre'Quan Smith or Giesicki would fall to me, but both went right before my pick. This was too early to select Ballage at RB, and no WRs left fit bill, so went pure ceiling in Josh Allen.  He likely has the highest ceiling and a subterranean floor.  He won't see the field until middle of this year or possibly next season. I am not crazy about his surrounding talent, but I expect Buffalo to follow suit with Rams and Bears and surround their young QB with weapons next off-season and in the draft.  I considered Dallas Goedert, who was my top ranked TE after Gesicki in this draft, but will be relegated to back up duties for foreseeable future with Zach Ertz firmly cemented as starter in Philly.
Other considerations: None
Bean Counter's two cents: I thought Allen was one of the most polarizing players in this class, but it seems he is universally pegged as a major bust-candidate in this class. Nevertheless, the back end of round 2 in a superflex draft seems like a good time to take chance on a player with a sky-high ceiling. Historically 2nd round picks have poor hit rates anyway, and quarterbacks almost always increase in value.
2.11 – Calvin Ridley, WR
Analyst:
 Eric Lindberg (@eriiclindberg)
Rationale: This is not a pick I would have expected to make, as I typically do not invest in players who fail to check the essential boxes of wide receiver prospects. And while I may have concerns with Calvin Ridley's ability to be a difference maker in the NFL, the Falcons do not share those same concerns, investing the 26th overall pick into Ridley. At 2.11, none of the players available offered similar levels of opportunity-driven upside as Ridley. Matt Ryan is among the 'elite' quarterbacks in the league and has a good chance to get the most out of Ridley. Drafting a receiver who could very well end up finishing second in targets behind only Julio Jones and tied to Ryan in a high volume passing offense was too tantalizing to pass up, given the circumstances.
Other considerations: Justin Watson, Kalen Ballage
Bean Counter's two cents: Is this an analytics based mock draft? Calvin Ridley going at 2.11 is comically low compared to his ADP. His college profile is not inspiring, which is the reason for his fall in this mock draft. Luckily, in your home leagues there will be someone uninformed who will take him off the board in the first. If you do somehow get stuck picking him based on value, look to move him the first chance you get. He will probably hang around the fantasy world in the WR 4-5 range for a few years but he has almost no ceiling and outside of draft capital, no floor.
2.12 – Equanimeous St. Brown, WR
Analyst: Kyle Dvorchak (@ffkylethekid)
Rationale: Of the three receivers the Packers drafted, St. Brown has the highest ceiling by far. He's got the size, speed, and breakout age of a dominant NFL receiver but comes with a lot of baggage. At the end of the second where there is such a small hit rate, I don't mind taking a ceiling pick, but if you want my advice – just trade out of the second.
Other considerations: Dante Pettis
Bean Counter's two cents: This is a perplexing one. I am going to assume a bad case of taek-lock set in when this selection was made. Good WR's who played at a major school in a major conference do not fall to the 6th round of the NFL draft, especially when they are big and athletic. They just simply don't. His size and athleticism was intriguing, but when all 32 teams in the NFL thought so little of him, I was forced to drop him waaaaaay down my draft board.