Whether by the doings of the media or the opinion of vocal fantasy experts, this is the time of the year we begin to see which players are going to be overvalued to start the season. It happens every year. The fantasy community will fall victim to a case of the Sammie Coates and Tajae Sharpe hype pieces. Excitement for players with "pedigree" or those performing well in padless practice, or even just players that linger in ADPs that they have no place being in. Let's take a look at some of the most overrated fantasy football wide receivers and pair them with better-value alternatives.
WR Trap
Tyreek Hill, Chiefs
If you listen to RotoUnderworld Radio, putting Tyreek Hill on this list feels like cheating. He's the most irrational of the offseason exuberance and it's shameful for me to open up with him. But I have to make the assumption at this point that there are still many of you out there who don't know this already. Since Jeremy Maclin's release, Hill's dynasty and redraft ADP has pushed, into the top-20 wide receivers, ahead of rookie stud Corey Davis, Stefon Diggs (who will later be discussed), Jamison Crowder, and many more young and exciting players.
An underwhelming prospect out of Western Alabama (no, that's not a typo) with a 19.4-percent (22nd percentile) College Dominator Rating, Hill struggled to succeed at the college level. In fact, due to his low dominator ranking we don't actually have a breakout age for him. Because he never broke out. He did, however, put up a highly impressive 122.5 (91st percentile) SPARQ-x score. He's athletic. We know. But we've seen this before. Players like Percy Harvin and Cordarrelle Patterson before him both showed potential that maybe an athletic freak can dominate the NFL out of shear speed and joystick agility. The problem though is that defensive coordinators are good at what they do. You may be faster than the players on the field but there are others factors such as angles that can easily counter these speeds. Hill is dynamic. There's no debating that. But he benefited greatly from being a player that no one had heard of (both in the NFL and at the college level), and teams simply didn't adjust their game plan to stop him. NFL teams will be ready this year. And he will struggle to dominate as he did at the collegiate level.
Underrated Alternatives
Cameron Meredith, Bears
Beyond Cameron Meredith and his No. 40 WR redraft ADP per MyFantasyLeague.com, fantasy gamers interested in boom-bust WRs can also draft DeSean Jackson (No. 37 ADP), John Ross (No. 48 ADP), Breshad Perriman (No. No. 56 ADP), Rishard Matthews (No. 63 ADP), and Kenny Stills (No. 71 ADP).
We are highlighting multiple players to emphasize that by NOT drafting Hill at his No. 20 ADP you can draft many of these similar (or even more impressive) players in later rounds. Don't fall victim to the hype. Draft a more proven and better-rounded player in the third/fourth rounds, and then draft some of the players listed above in later rounds.
WR Trap
Kelvin Benjamin, Panthers
Kelvin Benjamin was an exciting prospect for many coming out of Florida State, catching the game-winning touchdown from Jameis Winston in the National Championship followed by an impressive rookie season, which included some acrobatic catches. But the truth about his underwhelming prospect profile is slowly starting to emerge. Benjamin is officially #BadAtFootball after his Production Premium, yards per target and catch rate fell outside the top-40 in each of his professional seasons.
Kelvin Benjamin's inefficient play has been unsurprising to Breakout Age connoisseurs. Even today, Benjamin's 22.6 Breakout Age (6th percentile) still has resonance, because Breakout Age really matters. To put his breakout age in perspective, the first notable player I could find in descending order from his 22.6 years of age breakout was Victor Cruz, who was 60 player slots away at age 21.8 (and after that another 28 players before the next). When you look on the younger side of breakout age you get the likes of Amari Cooper, Sammy Watkins, DeAndre Hopkins, and even the once league winning former-Cowboy Miles Austin just in the top 10 slots. Age matters. When you couple Benjamin's late blooming collegiate career with a 98.2 (27th percentile) SPARQ-x Score and a 5.4 (No. 43) Production Premium, he simply isn't worth the risk at his current ADP.
Underrated Alternative
Josh Doctson, Washington
Similar to Kelvin Benjamin, Josh Doctson was also a late first round selection in the NFL draft. But that's just about the only comparison I could find of the two. Coming out of TCU Doctson was a stud on the field with a 75th percentile College Dominator rating. Boasting a 118.8 (86th percentile) SPARQ-x Score and a 18.8 (94th percentile) Breakout Age helps complete his profile, which gleams with promise. At 6-2 202-pounds with Kirk Cousins and his 4,917 yards from 2016 throwing him the ball I'm all in on Doctson being able to fill the shoes that Benjamin couldn't (and at a cheaper price). Regardless of a missed rookie season and Terrelle Pryor coming to town he's worth taking over a player like Benjamin at a much discounted price.
WR Trap
Jarvis Landry, Dolphins
Ryan Tannehill has a non-existent ability to consistently throw the ball downfield, which is silly for a team that holds a roster with Kenny Stills and Devante Parker. This lack of vertical prowess has benefited Jarvis Landry as he had an absurdly low four air yards per target last year (which was actually up from 3.4 in 2015) and had just 2 contested targets all seasons. So he's essentially getting non-contested catches that help lead to his highly touted YAC production. Now you may ask, why is that a bad thing? Free catches are certainly a great thing in fantasy! But the answer is that there is little guarantee Miami will continue to run this type of offense. And it has already shown in Landry's numbers. Last year with the break out of Kenny Stills we saw Landry's targets per game go from 10.4 in 2015 down to 8.2 in 2016. This drop in targets also includes limited usage in the passing game out of the backfield, essentially zero TE production, AND doesn't account for the possibility of a DeVante Parker emergence.
Jarvis Landry is a good player and has a decent fantasy floor. But his athletic SPARQ-x Score of 79.9 (1st percentile) is the benchmark for bottom of the barrel and he relies heavily on targets in an offense with emerging talent and possibly a future QB change. His contract talks have also been lukewarm and you just get the sense that maybe they aren't willing to dish out top-end money to a one-dimensional player. At his current No. 15 WR ADP, there are higher upside players on better offenses in that range.
---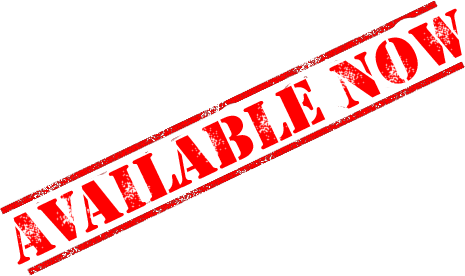 ---
Underrated Alternative
Stefon Diggs, Vikings
Stefon Diggs is one of the more undervalued WRs going into 2017. Diggs has the benefit that Jarvis Landry has right now when it comes to targets (8.5 per game last year) but offers more upside both in target share continuing (or increasing) and with what he can do with the ball. Diggs is a playmaker when on the field. His 75-percent catch rate (No. 5 in the NFL) made possible by a pair of 10" hands that help him make contested catches when needed. His 14.9 points per game ranked No. 13 last year even as MIN still fights to find its identity. Carrying into the NFL a very productive career at Maryland and a 18.6 (96th percentile) Breakout Age, this 23-year old has a higher ceiling than Landry with a closely comparable floor if he can stay healthy. And you can get him a round later than you would Landry.
WR Trap
Julian Edelman, Patriots
I really didn't go into this expecting to put Julian Edelman on this list but here I am. It seems as if Edelman's contract extension in real life has also transitioned into an ADP extension as well. Currently ranked as the No. 31 WR off the board on MFL, the 31 year old slot receiver is being drafted in dynasty leagues ahead of the likes of DeVante Parker, Corey Coleman, Randall Cobb, DeSean Jackson (in case drafting older WRs is your thing), Jeremy Maclin, and I'll just stop myself there. You get the point.
What the rest of the fantasy community isn't getting is that Edelman is not the same player he was a few years back. He isn't even the same player he was last year. His Production Premium collapsed to -19.5 (No. 95) last season, down from a +10.2 (ranked No. 33) in 2015. This is to be expected as players get older. But we aren't even factoring in the return of Rob Gronkowsi and the additions of Brandin Cooks, Dwayne Allen, and pass-catching back Rex Burkhead. We've seen this before in New England as the Troy Brown torch was passed to Wes Welker, Wes Welker to Julian Edelman, and now Edelman to the far more athletic and multi-dimensional Brandin Cooks. Let someone else draft this future waiver wire player.
Underrated Alternative
Sterling Shephard, Giants
Oh what a year can do in the fantasy world. Last year's darling Sterling Shepard has been all but forgotten in the dynasty world it seems. As owners shrug off the addition of Brandin Cooks, Dwayne Allen, and Rex Burkhead in New England for Julian Edelman they scoff and light pitchforks for Shepard due to the additions of 33-year old Brandon Marshall and TE Evan Engram. The fantasy world can be cruel to Sterling, but we here at PlayerProfiler will take you in with open arms.
As a rookie last season Sterling Shepard posted 65 catches for 683 yards and eight TDs. Though probably due for TD regression with those recent additions, that is a highly respectable performance for a rookie WR. Our expectations for rookie WRs have been unfairly raised due to the success of the 2014 draft class but outside of that class this would be considered an exceptional start. Even more impressive, Shepard had a 100-percent Snap Share last season showing that the Giants have trust in him and know he can handle an NFL workload. An efficient route-runner with a fantastic 131.2 (90th percentile) Burst Score, Shepard should be an excellent slot WR for years to come and holds major upside in PPR leagues. Let others forget about him while you slide in take advantage of this ADP (currently the No. 51 WR drafted, 20 slots after Edelman!) arbitrage.
Summary
Every pick matters in fantasy. A failed prospect will not only lower your team output, but the opportunity cost will likely boost another team's output. Avoid wide receiver value traps that seem harmless right now, but in reality, it could cost you games now and in the future. Go into your draft with a mentality that it is a zero sum game. Every pick you make there is a winner and a loser. Don't be the guy/girl that hands points to the other owners in your league.