From a fantasy perspective the Lions offseason was as boring as Jim Caldwell. The fact that guys like Darren Fells and Jared Abbrederis highlight the Lions skill position offseason additions speaks volumes to its banality.  A late third round pick on Kenny Golladay aside, the Lions added nothing of fantasy intrigue in the draft as well. With Anquan Bolden and his 95 targets from 2016 gone, Detroit's skill position player holdovers are set to bolster their fantasy value by consuming these vacated targets.
Quarterback
Matthew Stafford
The franchise quarterback of the Motor City since the Lions selected him number one overall in the 2009 NFL draft, Stafford enters the 2017 NFL season as his last under his current contract. While some fantasy charlatans may spin the ole "contract year" narrative in forecasting a breakout, this nonsense should be ignored. Stafford is Mr. Replacement Level posting a Value Over Stream (VOS) of 0.53 over the past three seasons (1.3, 0.2, and 0.1  respectively). When compared with all other quarterbacks in the Player Profiler database who amassed a VOS since 2014, Stafford's average VOS ranks 14th overall.
While Stafford's VOS year to year consistency may sound appealing, his production is largely a result of volume. The Lions in the Jim Caldwell era (2014-2016) have averaged 651 passing plays (fourth overall), behind only the Saints, Ravens, and Colts.
Despite voluminous passing opportunities across the past three seasons, Stafford has never mustered a fantasy finish above QB 10 on a points per game basis. Stafford's lack of  efficiency is  part of the explanation behind his mediocrity. His average Production Premium the past three seasons is a woeful -3.8,  placing his lack of efficiency on par with the likes of Blake Bortles and Alex Smith.  Part and parcel of this inefficiency is Stafford's inability and the Lions unwillingness to consistently implement a vertical passing game. Across the past three seasons Stafford has averaged only 3.3 Air Yards per Attempt, a statistic in which he is bested by last years check down artist Sam Bradford.
Entering his age 29 season, Stafford is what he is at this point in his career: A replacement level quarterback with a high floor, buoyed by volume, with no upside.
Running Back
Theo Riddick
Last season's running back RB 8 (16.2 fantasy points per game), Theo Riddick saw a career high 58.9-percent Opportunity Share in 2016 as a result of Ameer Abdullah's injury and the ineffectiveness of the remainder of Detroit's backfield. With Abdullah now healthy, Riddick will most likely see a reduction in opportunity, similar to his 2015 levels where he only saw a 30% opportunity share. However, a reduction in opportunity should not scare away fantasy drafters especially at Riddick's current ADP of RB 38. Even with a reduced role in 2015, Riddick finished as RB 24 (11.2 fantasy points per game).  Riddick is one of the game's premiere satellite backs posting a hyper efficient Production Premiums of +20.5 (No. 16 overall) and +42.7 (No. 6 overall) in 2016 and 2015 respectively. In summary, Riddick doesn't need the opportunity he saw last year to be a viable RB 2 in 2017.
Ameer Abdullah
A foot injury cost Ameer Abdullah the opportunity to live up to his the athletically-induced hype in 2016. However, in the one full game Abdullah was active he torched the Colts for 120 total yards on 17 total touches seeing a 54.8-percent Opportunity Share. If Abdullah can continue to see the Lion's share of the RB touches in 2017 he can finally live up to the hype and then some.
Most fantasy players are fully aware of Abdullah's elite athletic profile, personified by his 138.7 (98th-percentile) SPRAQ-x Score. However, Abdullah also excelled at the college level, producing a 37.1-percent (80th-percentile) College Dominator Rating and showed the ability to catch the ball out of the backfield racking up a 9.4-percent (65th-percentile) College Target Share during his time at Nebraska.  It should not surprise anyone if Abdullah siphons running back targets away from Theo Riddick in 2017, as both backs, in the one full game Abdullah was active, saw 5 targets each.
---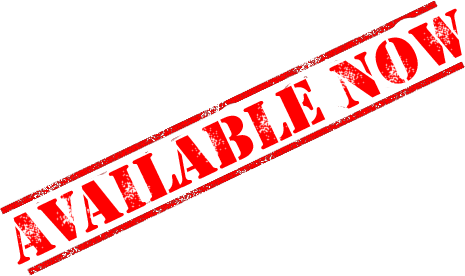 ---
Currently coming off the Board as RB 22, Abdullah does not present as great a value as his backfield counterpart Theo Riddick due to ADP, but is a solid zero RB option with league winning upside.
Wide Receiver
Golden Tate
Golden Tate remains one of the more consistent fantasy options at the wide receiver position. He has produced 3 consecutive WR2 finishes the past three seasons and should have no problem doing it again in 2017. Tate is the ideal receiver for Matt Stafford's dink and dunk passing style, leading the league in yards after the catch in 2016 (676 yards after the catch), and finishing in the top-5 in yards after the catch in 2015 (547 yards after the catch, No. 5 overall). As noted by Peter Lawrence, Golden Tate is currently being drafted at his floor at WR 24, and can help players win the flex spot in 2017.
Marvin Jones
Going off the board at WR 53, most fantasy gamers seem to be forgetting that Marvin Jones lit the fantasy world on fire in the beginning of 2016. Through the first 7 weeks of 2016 Jones finished as WR 35 or higher on a per week basis 6 times, averaging 17.1 fantasy points per game during that time span. If Jones continued on this pace he would have finished the season as WR 8 on a fantasy points per game basis, in between Michael Thomas and T.Y. Hilton.
Obviously things went south for Jones after week 7, as he went on to finish the season averaging 6.6 fantasy points per game from week 8 through week 17 and only had a top 35 WR finish once during this time period. Despite Jones's abysmal finish to 2016, he remains an interesting late round flyer with some of the best upside in the later rounds.
Of the wide receivers remaining on Detroit's roster from 2016, Jones, is the only wide receiver to post a barely- +0.05-percent Target Premium (No. 53)  and dwarfed Golden Tate's Air Yards amassing 688 Air Yards (No. 21 among NFL wide receivers), compared to Tate's 401 (No. 60 overall). If Tate takes over some of Boldin's vacated targets over the middle of the field and the Lions present a more vertical passing attack in 2017, he could be the wide receiver to own in Detroit, and he is certainly worth that gamble where he is going in drafts right now.
Kenny Golladay
Kenny Golladay is an intriguing small school, size-speed freak, that the Lions drafted with the last pick of the third round in 2017. At 6-4, 218-pounds, Golladay ran a 4.5 40-yard dash at the combine resulting in an exceptional 110.7 (92nd-percentile) Speed Score and comes equipped with an above average Catch Radius of 10.17 (79th-percentile). While these athletic measurable are enticing in their own right, Golladay's 41.8-percent College Dominator Rating shows that he has the skills to dominate at the wide receiver position.
This being said, expectations for Golladay in his first season should be low. He is at best the sixth option among pass catchers in Detroit. While Golladay remains a dynasty sleeper, he should not be on any redraft radar in 2017.
Tight End
Eric Ebron
Entering his age 24 season, Eric Ebron is poised for a breakout. Since being selected in the first round by the Lions in 2013, Ebron has displayed steady improvement at the tight end position posting target totals of 48, 70, and 85 across the past three seasons. Further, Ebron has become more involved in the Lions Offense with each passing season, seeing his target share rise from 11.2-percent in 2014 to 17.1-percent in 2016. In addition, Ebron has remained on the field more and more with each passing season, going from part time tight end in 2014 with a Snap Share of 55.3-percent to a full time starter last season with a Snap Share of 90-percent. Overall, Eric Ebron has displayed liner progression in his fantasy output since his rookie season.
With Anquan Boldin and his 95 targets (including 23 red zone targets) now gone from Detroit's passing corp, Ebron looks to be the prime beneficiary to fill that void with his elite size and speed at the tight end position, showcased by his 111.1 (85th-percentile) Speed Score. With the addition of blocking tight end Darren Fells, Ebron will spend less time blocking and can continue his liner progression which will culminate with him topping 100 targets in 2017. Aside from Dennis Pitta, every other tight end who saw more than 100 targets last year finished in the top-6 or better on a points per game basis in 2016.
Going off the board as TE 13 in MFL ADP, fantasy gamers are doing it wrong by not treating Ebron as a top-10 fantasy tight end.