NFL Hot Stove Season closed with a flourish when the Chicago Bears agreed to send Jordan Howard to the Eagles for a sixth round pick, which is what a mid-level between-the-tackles grinder is worth in today's NFL. It was a win-win-win deal: Chicago clears roster space and acquires a flier draft pick, Philadelphia fills a void at running back, and dynasty leaguers will see Jordan Howard and Mike Davis' stock rise in the aftermath based on advanced stats, metrics, and analytics player profiles and projected opportunity. All this new dynasty value comes at the expense of the only loser in the transaction… Josh Adams [cue sad trombone]. Such is the life of the undrafted power back.
Beyond Howard and Davis, here are 10 more big offseason winners.
1. Latavius Murray – What he lacks in elusiveness, he makes up for with explosiveness, evidenced by a 115-plus Speed Score. Murray is like an oversized Tevin Coleman, and landed on the perfect offense to compliment his skillset. The Superdome is the Coors Field of the NFL, and Murray in New Orleans is like Vinny Castilla in Colorado. The Saints have been the best run blocking team the last three years, and Drew Brees is the best screen game quarterback of a generation. It may sound far-fetched, but Murray is poised for a career year at age 29.
---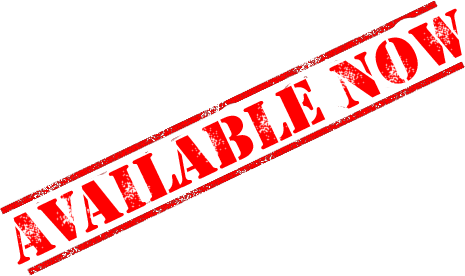 ---
2. Derek Carr – No team upgraded their receiving corps more dramatically than Oakland. The Raiders landed the best wide receiver of the decade in Antonio Brown and added the perfect complimentary big play field stretcher in Tyrell Williams who features a 10.41 (98th percentile) Catch Radius. Derek Carr will naturally benefit from the enhanced supporting weaponry, a feckless defense, and Jon Gruden's pass-first philosophy.
3. Devin Funchess – Yes, Devin Funchess lacks deep speed. Yes, Devin Funchess lack separation skills. Yes, Devin Funchess led the NFL in Drop Rate last season. Yet, the hate has gone too far. Like Eric Ebron, Funchess is a former college tight end who is taking refuge in Andrew Luck's bosom in hopes of resuscitating his career. Ebron responded with 15 touchdowns in 2018. How many of those red zone targets with Funchess cannibalize this season?
4. Odell Beckham – sporting an impressive 8.76 career yards per target (compared to Jarvis Landry's 7.00 YPT) while tethered to Eli Manning, Beckham is poised to become the highest scoring fantasy wide receiver with an ascending Baker Mayfield under center. Unfortunately, Beckham is susceptible to vividness bias, illustrated by his surging FFPC best ball ADP, which has already risen close to ten draft slots. Is OBJ the No. 1 dynasty receiver? Find out on PlayerProfiler's updated Dynasty Rankings.
5. Dante Pettis – According to Neil Dutton, Dante Pettis is the signature defacto incumbent winner of NFL free agency. The 49ers were rumored to be pursuing both Antonio Brown and Odell Beckham but have yet to sign a free agent receiver of consequence. Comparable to Marqise Lee, Pettis lacks the size, athleticism, and college production of a typical alpha NFL receiver, but he is the default No. 1 option in San Francisco until the NFL Draft sends his best ball ADP into a tailspin and potentially vaporizes his dynasty stock.
6. Marlon Mack – We knew Marlon Mack fit the NFL bell cow profile all along, but it took the Colts passing on Le'Veon Bell for the fantasy community to truly get woke to Mack's all-purpose skillset and top-10 fantasy running back upside.
7. Dede Westbrook & Keelan Cole – One of these two versatile receivers will emerge as the No. 1 WR in Jacksonville with Nick Foles at the controls. While I love stacking both players in best ball leagues, Cole is significantly less expensive and had a nice run as the Jaguar's No. 1 receiver in 2017 after posting the most impressive College Dominator Rating in his class the year prior. Don't be surprised when Cole emerges as the slot-flanker breakout that many fantasy gamers want Dante Pettis to be.
8. Jared Cook – Another home run hitter heading to Coors. Cook's 90th percentile athleticism rivals Jimmy Graham, and since escaping Jeff Fisher's Rams, Cook has commanded 5+ targets per game and posted a career year in 2018 as the Raiders franchise crumbled around him. Amazingly still just 32-years old, Cook is poised to outperform his ADP once again as he delivers splash plays down the seam from Drew Brees this season.
9. Christian Kirk – Hear me out on this. Cliff Kingsbury is no mastermind, but he understands and appreciates the Mike Leach offense better than most. Arizona hiring Kingsbury virtually guarantees that the Cardinals select Kyler Murray at 1.01. The arrival of Murray and a pass-first attack would virtually guarantee a second year breakout for Christian Kirk, who flashed the most impressive age-adjusted college dominance among the 2018 NFL Draft WR class. Specifically, Kirk posted an absurd 1009 receiving yards as a true freshman at Texas A&M while sharing a field with Josh Reynolds. Let that sink in, and then see how high Kirk sits on the updated PlayerProfiler Dynasty Rankings.
10. Josh Allen – While I'm fully prepared to run the clock out riding #NeverJoshAllen, I have to admit the Bills did Allen a solid signing one of the top field stretchers (John Brown) and slot receivers (Cole Beasley) on the market. Josh Allen's league-high 62 mph howitzer arm is not particularly accurate, but Allen enters the season with an NFL-caliber receiver corps for the first time in Brown-Foster-Beasley (sorry Zay Jones truthers). With mounds of garbage time on the horizon, a Bortle-esque second-year leap is not out of the question. Gulp.