Elite running backs create a unique positional advantage. They also leave drafters looking for wide receivers outside of the first two rounds. Unlike running backs with three-down workloads, the wide receivers with a dominant share of their team's targets are not clustered in the top five picks of every draft. After starting a draft with running backs, these are the receivers with potential to return early round points, based on advanced stats, metrics and analytics player profiles.
Doug Baldwin (FFPC ADP 26.1)
It's exciting to think about what an efficiency maven like Doug Baldwin could be if he also became a high volume, 150-target receiver. Baldwin has never received more than 125 targets in a season, but his Fantasy Points per Target have been outstanding at 2.03 (10th) in 2016 and 1.91 (17th). Those numbers are solid without screaming regression.
---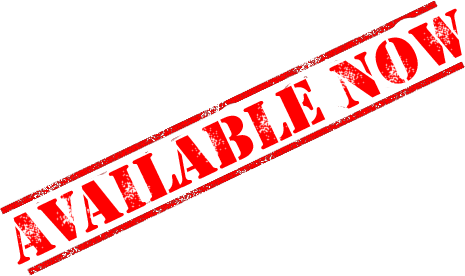 ---
The Seahawks vacated 217 targets with the loss of Jimmy Graham and Paul Richardson. Their replacements include Brandon Marshall, who only started five games last year as a Giant and wasn't efficient in those games. His Production Premium of -33 pales in comparison to Baldwin's +21.1, which was top-10. Baldwin was also inside of the top 12 in receptions. The only other receiver to catch 75 or more passes and maintain a Production Premium greater than +20 was Tyreek Hill. Graham's departure also means his league-leading 26 red zone targets are up for grabs. Baldwin has already shown himself to be a touchdown scorer with eight in 2017. The Seahawks want to be a run first-team, but they have lost key pieces in their defense and may not be able to run as much as they like. Baldwin's range of outcomes includes 150-target upside, but he doesn't even need to get there to deliver a fantastic return on investment as the 25th player off of the board.
Amari Cooper (FFPC ADP 34.33)
 The moves made by Oakland's new head coach, Jon Gruden, have left many in the fantasy community scratching their heads, but one thing has been clear: the "main vein" of this offense will be Amari Cooper. Oakland's last season left few Raiders with anything to add to their resume, and recency bias has pushed Cooper into the third round of drafts. Looking past the most recent result, Cooper was a 130-target, 1,000-yard wide receiver in each of his first two years. He accomplished this across the field from Michael Crabtree, who was drawing the top share of targets at more than 140 per season. Those targets are looking for a new direction with Crabtree's departure. Last year, while sharing a field with Crabtree, Cooper showed he could do more with those targets than his counterpart. While being targeted at the same distance as Crabtree (11.6 versus 11.7 yards per target), Cooper was 17th in yards after the catch with 3.2 per target, a feat accomplished despite the fact that only 67.7-percent of his targets were catchable. Of his catchable targets, 73.8-percent were turned into receptions compared to 70-percent for Crabtree. This wide receiver is ready to make the most of his opportunity.
Additions to this offense include Jordy Nelson, who has himself been a member of the 150-target club, however, in 2017, even in his games with Aaron Rodgers, Nelson was not on pace to repeat that performance. He also saw a steep drop-off in Production Premium from +16.5 in 2016 to -4.5 a year ago. This is unlike Cooper, who improved his Production Premium while the rest of the offense struggled. Cooper's +4.4 Production Premium, while not impressive on its own, bested both Michael Crabtree (+1.7) as well as Derek Carr's third-favorite target,  Jared Cook (-0.8). Nelson's Production Premium of -4.3, on the other hand, trailed far behind Davante Adams (+19.8) and Randall Cobb (+1.8). Nelson is far more likely to be a red zone target than a significant target attractant.
Martavis Bryant, who may or may not see the field this year for the Raiders, has never topped 90 targets. Bryant only accomplished that height in a season when teammate Le'Veon Bell was limited to six games and 26 targets. In Bryant's career, the 2015 season without Bell was the only one in which he earned more than a 15-percent target share. While Bryant does add a dimension of depth to the offense, he does not require a lot of volume to accomplish the task. Even projecting Bryant at a career high of 90 targets leaves a lot of meat on the bone for Cooper.
Larry Fitzgerald (FFPC ADP 35.18)
Larry Fitzgerald's price versus production is inexplicable. The age cliff-based dismissal of a player who has been a top-12 wide receiver in PPR formats since 2015 represents a huge value. Since that year, he has been targeted no less than 145 times in a season. During the same timespan, quarterbacks not named Carson Palmer threw more than 400 of the team's passes. Per the RotoViz Splits app, Fitzgerald has fared exceptionally well with what could charitably be described as replacement-level quarterback play. The combination of Sam Bradford and/or Josh Rosen will be a huge disappointment if they aren't able to outperform the dynamic duo of Blaine Gabbert and Drew Stanton. Even if they're bad, it may not matter for Fitzgerald.
The second narrative depressing the value of Larry Fitzgerald's WR1 reality is the return of David Johnson. Johnson is a target hog, drawing 120 targets in his only complete season. He will touch the ball frequently. Fitzgerald's role, however, will not fade away. If anything Johnson's presence improves the overall efficiency of this offense, and that is not bad for Fitzgerald. With Johnson on the field in 2016, the Cardinals were able to run about 30 more pass plays and scored seven more passing touchdowns.
Allen Robinson (FFPC ADP 43.43)
After missing the 2017 season with an injury, the post-injury discount now allows fantasy gamers to select Allen Robinson in the fourth round. Robinson has proven he is worthy of 150 targets not once, but twice in his short career. It's no secret that in his second year, Robinson finished outside the top 24 receivers, despite the volume. By comparing Robinson's Production Premium to other receivers in the Jacksonville offense, it's clear this was just an inefficient passing attack. The falling tide ran all the boats aground.

Robinson has relocated to Chicago, where he is in a clear feature role as the team's number one receiver. While the move does place him on a team with an unproven quarterback, the team has added passing game talent that should scaffold the growth of Mitchell Trubisky. Robinson was successful with Blake Bortles in 2015. Trubisky doesn't need to be the next Jared Goff; he just needs to be a little better than Bortles. With the addition of head coach Matt Nagy, the offense should expand, running more plays than the historic low plays per game executed by John Fox's Bears.
With a completely overhauled receiving group, the team's target distribution is unsettled. Wide receivers who have only ever seen 50-70 targets and a tight end in his first year as a starter surround Robinson. Anthony Miller is a strong contender to be second in line for targets after posting a 39.9-percent, 80th-percentile College Dominator rating, but there may not be another 100-target receiver on this team. Robinson's cup will runneth over with targets if this offense is even average.
Demaryius Thomas (FFPC ADP 43.81)
Upside is probably not the first word that comes to mind with Demaryius Thomas. However, when a wide receiver has had 144 and 140 targets in the last two years, it would be hard to justify leaving him off this list. There is little doubt that peak Thomas left the building with Peyton Manning, but what we've seen in the interim with Trevor Siemian and Brock Osweiler is not a fair representation of what could be. Only 70-percent of Thomas' targets were deemed catchable last year. While he was targeted 140 times, that only represented 98 actual opportunities to create fantasy value. Despite his reputation for not having the best hands, Thomas reeled in 84-percent of his catchable targets, similar to Antonio Brown and Doug Baldwin.  That is set to improve in 2018 with the arrival of Case Keenum from Minnesota. Keenum's primary targets were fed catchable passes about 80-percent of the time. If Thomas is targeted with similar quality, he would have 112 opportunities on the same workload of 140 targets. At similar yard per catch efficiency (11.4 ypc in 2017), he would be north of 1,000 yards and could be in contention for low-end WR1/high-end WR2 production.
The possibility certainly exists that the substitution of Case Keenum, who threw for 7.3 adjusted yards per attempt, for Trevor Siemian, who threw for only five yards per attempt, could lead to an increase in first downs and plays run. While it would be difficult to solely credit Keenum for the Vikings' success in 2017, he certainly did his part. Even on a dreadful Rams offense in 2016, Keenum had better per attempt efficiency than Siemian. If Keenum brings a little of that efficiency to the Broncos, Thomas could see more targets. The Broncos' offense has long been one of the more concentrated passing attacks in the NFL. While they have added pieces in the form of DaeSean Hamilton, Courtland Sutton, and even Carlos Henderson, it's a lot easier to believe a dominant piece continues dominance.
Michael Crabtree (FFPC ADP 66.23)
Few teams are a less sexy landing spot for receivers than the Ravens, mostly because of  Joe Flacco's reputation for not producing top 24 wide receivers. Flacco struggled to put up QB2 numbers for most of 2017. Rumors abound that Flacco was playing through a back injury. Beginning Week 13, his numbers improved and he was a QB1 over the final four weeks. What Flacco has produced is fantasy-viable tight ends. This year, Flacco has two rookie tight ends learning the position, and neither is likely to be productive. He may instead turn his attention to the veteran route runner with an average target distance of only 11.6 yards, Michael Crabtree.
The Ravens may not be sexy, but 336 vacated targets are appealing. The only question is where they're going. Keenan Allen, returning from injury to a crowded offense, is evidence that the big pieces get their targets first. Michael Crabtree is the big piece on the Ravens roster, and he's not in a crowded situation. There is an abundance of targets to claim in Baltimore. Crabtree received 146, 145, and 101 targets in his three years as a Raider. Last year's downturn was not Father Time catching up with Crabtree. Former Raiders teammate Amari Cooper also saw nearly 30 targets evaporate in 2017. None of the receivers on the 2018 Baltimore roster, besides Crabtree, have ever drawn more than 75 targets. If Joe Flacco attempts 600 passes, Crabtree will need only a 25-percent target share to claim 150. He would only be exceeding his 2015 and 2016 totals by a handful of targets. Drafting Crabtree around pick 60 is a great addition to fantasy rosters after starting with early-round running backs.