It's near the end of your seasonal fantasy football PPR league draft. So far, you are pleased with your team but need a little bench reassurance at the running back position. You want reliable backs to plug in during bye weeks. You want guys who will get on the field and contribute at the very least. Here are six satellite backs that check all the advanced stats, metrics, and analytics profile boxes.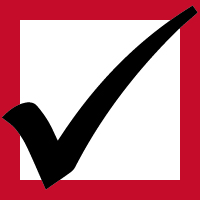 Are not shiny new rookie toys.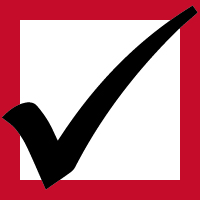 Will make their respective team and produce.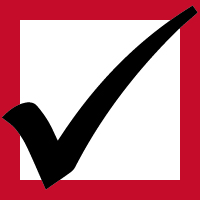 Are unappreciated.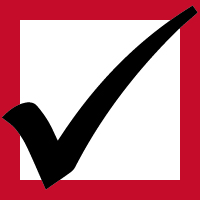 Are not sexy picks.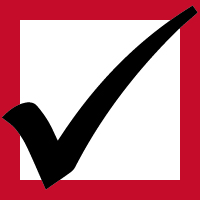 Will exceed their current ADP.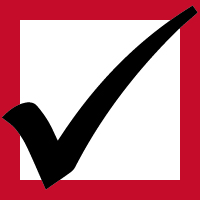 Will be available in the last round of twelve-team redraft leagues.
These forgotten rebels will not only get the job done but each one of them comes with a potentially higher floor than most people expect. You will probably receive a chuckle or two during your draft in August acquiring them but you might win a fantasy championship in January by having one of them on your team.
T.J. Yeldon, Jaguars
T.J. Yeldon is currently RB59 on MyFantasyLeague's ADP rankings. Yeldon is the clear-cut backup to Leonard Fournette now that Chris Ivory has become a Buffalo Bill. Now there are 112 rushing attempts to absorb in Jacksonville, which ran the ball more than any other team last year. Yeldon is severely undervalued considering how efficient he was last year. His 5.2 Yards Per Carry was significantly better than Fournette's 4.0. Yeldon also had 41 targets and 30 receptions for 224 yards and two touchdowns.
Yeldon comes with a safe floor and, if the injury-plagued Fournette misses any time, he will step up and be the primary back. He is built like an all-purpose back with his 6-1 226-pound frame. Even if Fournette manages to remain healthy, look for Yeldon's production to increase.
Low-ball prediction: 100 carries/455 yards/1 TD; 32 receptions/300 yards/3 TDs
Bilal Powell, Jets
Bilal Powell is currently RB60 on a team that has just lost an important cog in the running game, Elijah McGuire. Powell looked to be on the way out in New York but McGuire's injury has restored faith that Powell will be a major contributor for the Jets yet again. Always undervalued, never appreciated, Powell has been the Jets' most consistent and productive running back in the past three years. Just two years ago, Powell had 58 receptions, and has rushed for over 700 yards each of his last two seasons.
Even with Isaiah Crowell joining the team, Powell's role will be far more significant than his price tag. He ranked in the top 15 in Breakaway Run Rate (11th), Evaded Tackles (15th), and Juke Rate (14th) in 2017, something that Crowell couldn't match. Look for Powell to be on the field more often than not.
Low-ball prediction: 110 carries/475 yards/2 TDs; 36 receptions/325 yards/2 TDs
Javorius Allen, Ravens
There is no more disrespected running back than RB62 Javorius "Buck" Allen. He is always undrafted yet always finds a way to get on the field and be fantasy-relevant. His only real competition this year is Alex Collins and Kenneth Dixon. Collins is just a few fumbles away from finding his way to the bench and Dixon is just one suspension away from never seeing the field again. Despite that, Collins is being drafted in the fourth round and Dixon, who hasn't played in two years, is being drafted ahead of Allen.
Collins will start the season as Baltimore's bell cow but is no guarantee. If he isn't as efficient as he was last year, he will donate some of his touches to the other two. Allen has proven to be the team's best receiving option over the past two seasons but also has the size and athleticism to be the team's workhorse. He is truly an under-appreciated running back that deserves more touches.
Low-ball prediction: 60 carries/240 yards/2 TDs; 40 receptions/360 yards/1 TD
Spencer Ware, Chiefs
It is amazing what a difference a year can make. Last year around this time, prior to his season-ending injury, Spencer Ware was the Chief's primary back. Now, he's barely on the radar. Even though rookie sensation Kareem Hunt led the entire league in rushing last year, I am not convinced that Ware has become obsolete. Last year Hunt started on fire then fizzled mid-season before finishing strong. It's possible this was due to overuse and fatigue. Therefore, it would not be surprising to see both Hunt and Ware forming a committee, with Hunt the primary back and Ware getting enough touches to be fantasy viable.
Ware is a bigger back than Hunt, therefore, he could see more goal-line work. Both are competent pass-catchers. The biggest difference is their ADP. Hunt is being drafted in the first round while Ware might not even get drafted. Ware is a steal at his ADP and has already proven he can be the primary back if Hunt gets injured.
Low-ball prediction: 80 carries/345 yards/3 TDs; 26 receptions/235 yards/1 TD
C.J. Prosise, Seahawks
Now that C.J. Prosise is Seattle's forgotten back, there is no better time to pick him up at the end of your draft. All the pressure is off him now that the fantasy world is focusing on the current battle between first-round draft pick Rashaad Penny and last year's surprise, Chris Carson. The only reason why RB84 Prosise has not been in the conversation is that many believe that his career is one injury away from retirement.
However, he looks healthy in training camp and already seems to be the favorite choice for the role of the two-minute, third-down back. This shouldn't surprise any since Penny came with receiving concerns and Carson is more of a between-the-tackles grinder. Prosise was a receiver when he played at Notre Dame. There's no disputing his talent, size, or skill set. If C.J. Prosise can play a full season, he will make fantasy owners glad that they picked him up.
Low-ball prediction: 30 carries/130 yards/0 TDs; 35 receptions/320 yards/2 TDs
Charles Sims, Buccaneers
Charles Sims was not even rated when I started writing this article but now has crept up to RB97, meaning he is finally being drafted in at least 5% of leagues. He is the best receiving back on the Tampa Bay Buccaneers. Chris Thompson, by comparison, is currently RB40, but there isn't much difference in their overall production if we average out their past three seasons:
While others are lining up at the door to draft Thompson too early based on his 2017 numbers, wait until the very end and draft Sims. Although Sims has not been used as much as Thompson, he has been more efficient, even including Thompson's break out year in 2017. It isn't out of his range of outcomes to finish ahead of Thompson in 2018. Overall, Sims is a bigger version of Thompson with a much better athletic profile. He is also a bigger version of Ronald Jones with much better-receiving skills. You have nothing to lose by taking Sims as your last pick but could have so much to gain in case he gets off to a hot start in 2018.
Low-ball prediction: 20 carries/90 yards/0 TDs; 35 receptions/290 yards/1 TD