Those who read last week's WildCard piece likely rostered some of the best plays and came out with a profit. Whether you want to keep that success going, or just can't get enough DFS, the DraftKings Divisional Weekend Slate is what you need.
With only four games in the Divisional Round of the NFL playoffs, this won't play like a traditional main slate. We'll need to eat some chalk and smash on some punt plays to win tournaments. This has the same layout as last weekend with two games on Saturday and two on Sunday, so taking advantage of the late swap feature is always a sharp move. Here are the best plays on the slate.
Quarterbacks
Lamar Jackson, Baltimore Ravens: $8400
Lamar Jackson, Christian McCaffrey and Michael Thomas: the three players that have offered the biggest edge in DFS this season. While two of them are out of the playoffs, we can still roster Jackson at home coming off a bye.
While Jackson's best attribute is his rushing, he put any doubters to sleep this season by leading the league with 36 passing scores. His supporting cast was far from star-studded, but Jackson raised the ceiling of everyone on the offense, connecting for multiple touchdowns with eight different players.
With 1,213 yards and seven scores on the ground this season, Jackson possesses the highest floor among quarterbacks. He also hit the 100-yard rushing bonus in five games, which no other QB on the slate did once.
Rostering Josh Allen last week without any of his pass-catchers worked out well. He put up 27.36 DraftKings fantasy points with none of his receivers topping 50 yards. That same strategy will work this week given Jackson's rushing upside and ability to spread the ball around the offense.
Patrick Mahomes, Kansas City Chiefs: $7500
The only other quarterback that can truly rival Lamar Jackson's ceiling is Patrick Mahomes. While he has certainly regressed from his lofty 2018 standards, he still posted 20-plus points in nine of 14 games and hit 30 in four of them. That floor makes him worthy of cash lineups, and we know the ceiling he offers.
Playing at home against the Houston Texans, Mahomes also has the best matchup on the slate. The Texans allowed the fourth-most passing yards and touchdowns during the regular season and are sneakily bad against rushing QBs. They allowed the seventh-most rushing yards to the position and Josh Allen ran wild for 92 yards against them in the WildCard Round.
Another benefit of rostering Mahomes is that he's easy to stack. Kansas City's target distribution is relatively narrow, with Tyreek Hill (21.9-percent Target Share) and Travis Kelce (24.4-percent) seeing most of the looks. The Chiefs are massive 9.5-point favorites and have an implied team total of 29 points. Multiple touchdowns to those weapons are more than likely.
Running Backs
Derrick Henry, Tennessee Titans: $8200
Last week's plan came to fruition. The Titans simply pounded Derrick Henry down New England's throat. The entire offense was completely centered around the stud running back. He even accounted for all 75 yards of a two-minute drive leading into halftime.
Tennessee will look to give him another hefty workload against Kansas City. While the Chiefs have been among the league's best pass defenses, they do that by ceding rushing production. According to Football Outsiders' defensive efficiency metrics, they rank sixth against the pass but 29th against the run.
There is some risk for Henry in cash. The Chiefs are massive favorites and he isn't heavily involved in the passing game. While he can get game-scripted out of the offense if things get ugly, he can demolish defenses on screen passes with his 116.3 (97th-percentile among qualified running backs) Speed Score. Even if the Titans fall behind, look for them to get Henry into space and take advantage of his borderline unfair size/speed combination.
Aaron Jones, Green Bay Packers: $7400
Aaron Jones is always a wild card. He has shown the ability to break a slate and then completely dud the following week. It's always best to bank on a player's talent, and Jones has plenty of that.
The Packers run their offense almost entirely through their stud running back, evidenced by Jones' 35.0-percent (No. 3) Dominator Rating. He also isn't hitting that on big volume. Jones ranks outside the top-10 RBs in carries and targets and only owns a 62.2-percent (No. 18) Opportunity Share. His +29.7 (No. 7) Production Premium shows that he's just been insanely efficient.
Look for Green Bay to feed Jones in all phases of the game. Give him the lock button in this matchup if Jamaal Williams' shoulder keeps him out another week.
Damien Williams, Kansas City Chiefs: $6000
LeSean McCoy has been "rested" throughout the season to keep him fresh for the postseason, but maybe it's really because he isn't good anymore. He may steal work from Damien Williams, but the Chiefs would be wise to lean on their younger, more explosive back.
Williams made his case for the featured role in the final two weeks of the regular season, where he totaled 246 scrimmage yards with three scores. He also ripped off an 84-yard touchdown run in Week 17, so we know he's capable of cranking out massive gains with his 113.2 (95th-percentile) Speed Score. His workload is difficult to project, which makes him tough to rely on in cash lineups, but his ceiling is the overall RB1 on this slate.
Duke Johnson, Houston Texans: $4700
With the Texans being 9.5-point underdogs in Arrowhead, Duke Johnson figures to out-snap Carlos Hyde by a considerable margin. That should set him up for double-digit touches, which has only happened four times this season. In those four games, Johnson averaged 15 fantasy points.
The Chiefs allowed the most targets and receiving yards to running backs during the regular season, as well as the fourth-most receiving touchdowns. They are also strong on the perimeter and funnel production to backs and slot receivers. Johnson's skills out of the backfield should be exploited in this matchup.
Wide Receivers
Tyreek Hill, Kansas City Chiefs: $7600
Paying up for high-priced receivers on this slate is likely not the way in cash lineups, especially considering how volatile the position tends to be. Still, those rostering Patrick Mahomes will want to consider Tyreek Hill for his world-class speed.
Not only does he run a 4.34 (98th-percentile) 40-yard dash, but no other athletic measurable is below the 94th-percentile on his resume. Absolutely nobody in this Texans secondary can hang with him, and he always has the chance to return a punt for a touchdown.
He's also shown a solid floor this season, posting double-digit fantasy points in every game he's started and finished. That does make him cash-viable, and we know the level of upside he provides.
Stefon Diggs, Minnesota Vikings: $5600
The sweet spot for receivers on this slate is between $6000 and $4500. Not only do they allow us to pay up at other positions, but most of the guys in this range are horribly mispriced.
Stefon Diggs is a prime example. He is $5600 this week, which is the second-lowest he's been all season. He did post a dud last week, but Marshon Lattimore shadowed him for most of the game and the Saints bracketed him for the rest.
The 49ers are a tough defense, but Diggs is a skilled route-runner and sees multiple high-leverage deep shots per game. His 28 Deep Targets ranked No. 5 among all wide receivers this season. The Vikings are seven-point underdogs in this game, so Kirk Cousins should be airing it out to Diggs often.
Deebo Samuel, San Francisco 49ers: $5200
With a 118.5 (85th-percentile) SPARQ-x score, Deebo Samuel is an underrated, dynamic playmaker. His rushing, receiving and returning production at South Carolina immediately carried over in the NFL, with Kyle Shannahan feeding him the ball through the air and on the ground. That was particularly true in the second half of the season.
Since Week 10, Samuel has logged a carry in five different games, has seen over 6.0 targets per game and has only dipped below 13 DraftKings points once. He doesn't see many deep looks, but he's hit the 100-yard receiving bonus three times and has also found the end zone three times as a runner. Samuel can produce in all phases and should touch the ball a decent number of times against the Vikings.
Allen Lazard, Green Bay Packers: $4500
The game of musical chairs that the Packers WR2s have been playing seems to have concluded with Allen Lazard taking the crown. While he doesn't have the most impressive prospect profile, he does possess a 107.9 (88th-percentile) Speed Score at 6-3, 225 pounds.
More importantly, Lazard has played 75-percent of snaps in three straight games and commanded 20 targets from Aaron Rodgers over that span. At $4500, he offers a solid floor and allows us to afford the best plays on the slate.
Tight Ends
Travis Kelce, Kansas City Chiefs: $6400
DraftKings is begging us to play Travis Kelce at $6400. Not only did he finish either No. 1 or No. 2 in every major receiving category at his position, but he also posted at least 9.8 fantasy points in all but one game (Week 17) this season.
The Chiefs also have the highest implied team total on the slate, giving Kelce the most touchdown equity at the position. With some solid value at wide receiver, it makes sense to pay up for his combination of floor and ceiling.
Jimmy Graham, Green Bay Packers: $3300
Jimmy Graham is the answer for those wanting to punt tight end. He has looked like a shell of his former self for years now, but he is filling the "move tight end" role for the Packers, meaning he still finds the field on passing downs.
---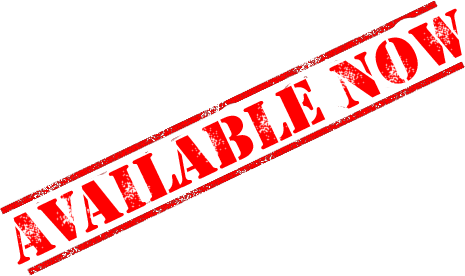 ---
He also has the best matchup on the slate, with the Seahawks allowing the second-most yards and receptions to tight ends in the regular season. Philadelphia's TE duo combined for 117 yards on nine receptions in the WildCard Round, so Graham is in the best spot he's seen all season.