Last week, Fanduel split the weekend into two main slates and later corrected that mistake by opening one large slate. They made all three slates available this weekend, but we're only focusing on the two Sunday games here. Feel free to combine both of these articles like a non-copyrighted version of some gems and a glove that bestows great power upon the wearer.
Quarterback
Cash
The Sunday slate features four quarterbacks and they're all priced within $900 of each other. That makes it something of a projections contest to decide who to play at quarterback, and Patrick Mahomes ($9,000) will win that every time.
The Chiefs lead the Sunday slate, and all of the remaining teams, with a 30.5-point team total. That's five points more than the second-highest total, 25.5-points via Green Bay. Rostering Mahomes gives us access to more scoring than any other passer at a maximum opportunity cost of $900.
Tournament
Patrick Mahomes will be the most popular play of the day, but Russell Wilson ($8,100) and Deshaun Watson ($8,200) are both more than capable of outscoring him. However, Watson likely has a ceiling game if he ends up in a shootout. He's correlated with the chalk whereas Wilson is not.
On a per attempt basis, Wilson was among the best passers this season. The only problem has been his lack of passing volume. His 32.2 attempts per game rank No.23 among qualified quarterbacks.
Wilson can feasibly hit 40-plus attempts this week as a four-point dog. That's the perfect recipe for a lucrative fantasy performance.
Running Back
Cash
Damien Williams ($7,300) is also a great cash play because of the discrepancy between his price and volume. Williams has struggled to stay healthy this year, but his last four full games have been telling. He averaged 18.3 touches for 120 total yards and 1.1 scores. In the 2018 playoffs, Andy Reid chose to make him their every-down back and it paid off for the Chiefs and for his fantasy investors. Run right back to the well this year.
Tournament
Expect to eat chalk at running back this week. Damien Williams and Aaron Jones ($8,400) are both cash plays on Sunday and no one else comes close. If playing cash, consider playing a dreaded receiver in the flex this week.
For tournaments, Duke Johnson ($5,700) will do. Over the past six games, he's averaged five targets, 3.7 receptions and 33.3 receiving yards. He's also added 3.5 carries for 15.7 yards on the ground. Johnson has been his usual self this year, eluding tackles and making defenders look silly. He has a 7.2-percent (No. 4 among qualified running backs) Breakaway Run rate and a 25.2-percent (No. 21) Juke Rate.
---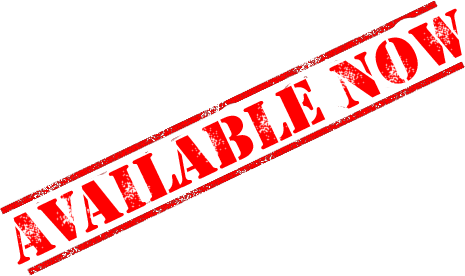 ---
The best-case scenario for Johnson is that the Texans get down early and he's peppered with targets as they play catch-up. Because that needs to happen for him to realize his ceiling, stacking him with a playmaker like Tyreek Hill, or even Sammy Watkins, is a must.
Wide Receiver
Cash
Fanduel priced most players this week in a way that eliminated nearly every good pay-down player. Allen Lazard ($5,400) isn't a cash lock, but we're going to have to make some ugly decisions for Sunday and he's the best of the lot.
Lazard has played on at least half of the Packers snaps for the past seven weeks and he's earned a particularly lucrative role in the past two. His 39 and 25 routes run were second on the team in both weeks. They were also season-highs for Lazard. On a site that disproportionately rewards touchdowns, the role of Aaron Rodgers' second receiver is cash viable at $5,400.
Tournament
Whether or not we roll with Deshaun Watson, Will Fuller ($5,600) is the play that tournament chasers dream of. He'll be unpopular since the last time we saw him, he caught two balls for 11 yards before exiting with an injury that has kept him off the field since. He does that sometimes. He also goes for 217 yards and scores three times every once in a three years.
The probability that Fuller goes off is much higher than the typical "tournament receiver" because of the quality of Watson's deep ball. Evidenced by Fuller's marks in:
When adjusting for the type of routes Fuller runs, he's a supervolcano that we should bet on an explosion from.
Note: Fuller has been a limited participant in practice all week. Be sure to watch out for his status when the Texans release their inactives prior to kickoff.
Tight End
Cash
Travis Kelce ($7,500) is Patrick Mahomes' No. 1 receiver and he's less expensive than Tyreek Hill and DeAndre Hopkins. Kelce quietly posted one of the greatest tight end seasons in league history. His 97 receptions and 1,229 receiving yards led the league and both rank No. 8 all-time in a single season. He also logged 11 games with five receptions (No. 8 all-time) and 14 games with 50 receiving yards (No. 1 all-time)
Kelce has had an all-time season and an all-time weekly floor to go with it. Pay up for certainty at tight end in cash.
Tournament
If playing Russell Wilson in tournaments on Sunday, Jacob Hollister ($5,500) is the only option at tight end. He's played 90 and 88-percent of Seattle's offensive snaps in the past two weeks. That puts a phenomenal tight end prospect on the field with Wilson for almost every snap of a game with a 47-point total.
Travis Kelce will be among the most popular overall plays on the slate because of how horrid the tight end position is after him. That makes the Hollister pivot in a Wilson stack all the more enticing.
Defense
Cash
The Texans have the lowest implied team total (20.5) and their quarterback is sixth in the NFL in sack rate (8.2-percent). The Kansas City defense ($4,300) is $500 cheaper than Green Bay, who plays one of the most efficient and least mistake-prone passers in the league. Kansas City's defense is the clear move in cash.
In tournaments, stacking the KC/Houston game while including the Chiefs defense is a way to get unique with the more popular stack. If the game features a lot of back and forth scoring, that means the KC defense sees a high volume of plays and has more chances for sacks, turnovers and touchdowns. Playing a Patrick Mahomes–Damien Williams–Tyreek Hill -Chiefs Defense-Duke Johnson-Will Fuller stack will be virtually unowned despite the odds of it hitting being fairly reasonable.
Tournament
For those that don't want to go in Kansas City's direction, Seattle's defense ($4,100) isn't a bad option either. The Packers will have a top-two running back, receiver and defense by ownership on their team. Defensive scoring is fluky and playing Seattle leverages the field's Green Bay love. We'll leave you with this Oscar-worthy film:
Green Bay Packers BYE-WEEK CLINCHING WIN highlights @ Lions #Packers #GoPackGo pic.twitter.com/a1js8ZqeEa

— new-age analytical (@benbbaldwin) December 31, 2019