Welcome back to the weekly installment of daily fantasy football Quarterback-Wide Receiver Stacks. Week 14 is a big week for any of us whose seasonal teams are now dead. We need to get our fantasy football fix some way, so expect more DFS action than usual. If this is your first time reading this article, the goal of it is to dive deep into PlayerProfiler's advanced stats and metrics to identify under the radar QBs and WRs from the same NFL team to stack in daily fantasy rosters. Stacking allows fantasy gamers to maximize upside through double counting the fantasy points generated on big plays.
Week 13 Recap
Last week's primary stack ended up as one of the more popular stacks of the week. Deshaun Watson and Brandin Cooks came into Week 13 with several strong performances, but didn't connect this week for the splash plays that flip a slate. Watson spread the ball around well with Keke Coutee, who was also popular, being the biggest beneficiary. He finished with a solid 24.44 points and Cooks a fairly disappointing 11.5 points.
The second stack featured Ryan Tannehill and A.J. Brown. The Titans being shredded in the first half put them in a spot to throw all second half, which resulted in 31 DraftKings points from Tannehill. In a similar story as the Texans, that fantasy action was spread to others, namely Corey Davis and MyCole Pruitt, rather than Brown, who finished with 11.7 points.
Finally, the budget stack came from Chicago last week with Mitchell Trubisky and Allen Robinson. The Bears led for virtually the whole game, which resulted in a conservative offensive game approach centered on David Montgomery and Cordarrelle Patterson hand-offs. Trubisky only threw the ball 34 times and ran it three times. Three rushing TDs sapped the passing game upside. Robinson picked up a knee injury late in the week which he gutted through to the tune of six for 75. He led the team in targets, receptions, and yards. Again though without a TD, the fantasy stats left more to be desired. Trubisky finished with 14.28 points and Robinson with 13.5 points.
Kirk Cousins & Justin Jefferson & Adam Thielen
Starting off with a big swing, a double stack. Most offenses can't support a double stack. That could be due to the general inefficiency/low volume nature of an offense or due to the distribution of targets among the entire receivers. With Justin Jefferson and Adam Thielen both in the top 15 among qualified wide receivers in Target Share, combining for over 53-percent of Minnesota's targets, the latter issue isn't a concern. Typically, the former is the problem. The Vikings are a slow, run heavy team. This week features the Tampa Bay Buccaneers, who combine a solid offense capable of supporting shootouts and the top rush defense according to FootballOutsiders' Rush DVOA.
The Vikings will have to throw more than usual this week. This game features a 51.5 point total, which suggests points won't be hard to come by. Kirk Cousins is the ideal QB to double stack with from a game theory perspective. Averaging 7.4 (No. 33) rushing yards per game, he adds no value on the ground, so playing out scenarios in our heads, the only way he returns upper-percentile value is through multiple passing TDs. Given the extreme concentration of passing volume between the top two receivers, if that hypothetical scenario does happen, that implies big days are likely from both Jefferson and Thielen.
From a budget perspective, it takes effort to fit in both $7K-plus costs of the WRs, but Cousins himself offers salary relief at only $6.2K. Without a doubt, this is a volatile strategy. It requires the perfect game conditions, but in a GPP, you're shooting for scenarios that lead to 95th-percentile outcomes, which this game presents. Be sure to run it back with a Buccaneer to capture the full-on shootout upside.
Justin Herbert & Keenan Allen
Coming off a complete dud showing last week against the Patriots, we're targeting the Chargers with the expectation of a strong bounce back against the friendlier Atlanta Falcons defense. Justin Herbert struggled last week, but the volume was great, as expected in a blowout loss. Efficiency is notoriously noisy from week to week. The larger sample across the season suggests Herbert is an above average starter that we can trust in our daily fantasy lineups. Trust the volume, where Herbert ranks No. 5 in Attempts, No. 8 in Deep Ball Attempts, and No. 4 in Money Throws.
They don't get much more trustworthy than Keenan Allen. Leading the league in targets and receptions, Allen is the most ball dominant WR in the game. Through any Game Script and against any opponent, the sheer volume always puts Allen always in play for tournaments. Despite this, his salary is down $400 from last week, and ownership should be as well with fantasy managers fearing another dud like last week.
Jalen Hurts & Jalen Reagor
This week present disappointingly slim pickings for a budget option. When in doubt, we shoot for upside. Jalen Hurts features a unique level of upside for a player making his first NFL start due to his rushing ability. A prolific passer and rusher in college, Hurts has the talent to hit the ground running (pun intended) in the pros. His Best Comparable Player is Robert Griffin, who was the rookie of the year back in his day.
---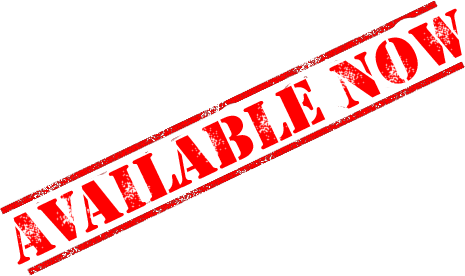 ---
At a $5.1K price, outside the top 25 at QB, Hurts doesn't need to be flawless to return tournament-winning upside. Ownership projects to be low with fantasy gamers being scared off by the intimidating Saints matchup and wanting a show-me week before playing him. If he does hit, this is the week to be on him before any price or ownership spikes. 15 to 20 rushing attempts are within his range of outcomes this week.
As stated at the beginning of this play, upside is the goal here. Jalen Reagor unquestionably has the most upside in the Philadelphia WR corps. Last week, we got a taste of the explosive rookie's dynamism and 140.4 (98th-percentile) Burst Score with the punt return TD. Prior to that, Reagor had been averaging over six targets per game, moving above teammates Alshon Jeffery, Travis Fulgham, and Greg Ward.