No one is selling you DeAndre Hopkins at a discount because of one quiet week. There won't be a single offer for Mike Davis at your doorstep after you put him on the block a week before Christian McCaffrey returns. Buying low and selling high rarely works. Even though you might be the only player in your league using PlayerProfiler, your opponents aren't idiots. Grow up, take some risks, and buy high or sell low.
Buy High
Justin Jefferson, WR, Minnesota Vikings
The Justin Jefferson show is just getting started. His breakout was inevitable based on his collegiate profile. He broke out at the age of 19.6, which puts him in the 75th-percentile among qualified wide receivers. He posted a perfectly average 30.0-percent (51st-percentile) College Dominator Rating, but he did so while competing with potential 2021 first-round pick Ja'Marr Chase for targets and overall production. At the Combine, Jefferson backed up his impressive Breakout Age and modest production with incredible athleticism. He ran a 4.43 (86th-percentile) 40-Yard Dash at 6-1-inches and 202-pounds. Even more impressive might be his 79th-percentile Burst Score at that size. He's here to stay.
Jefferson's usage to open the year was middling. He played on less than 80-percent of Minnesota's snaps through two weeks, but has topped that number in both of the following weeks. The team was rewarded with back-to-back outings of over 100 yards from Jefferson. The only argument against him is his offense. Minnesota is known as a run-first team, but that choice might not be on the table for them going forward. The Vikings allow their opponents to average 8.4 yards per attempt to opposing passers. If they're going to keep getting into shootouts, Jefferson has WR2 upside every week.
Jerick McKinnon, RB, San Francisco 49ers
The conceit of making offers on Jerick McKinnon is simple: His value is perceived to be solely a function of Raheem Mostert's absence. It's not. McKinnon has scored in all four games this year and pulled ahead as the RB1 in San Francisco. Last week, he saw 20 touches to Jeff Wilson's four. He's likely the leading man this week, but his game-changing abilities will earn him a role even once Mostert returns.
McKinnon has been efficient by nearly every metric for running backs, including an 8.8-percent (No. 5) Breakaway Run Rate, a +28.8 (No. 12) Production Premium, and 2.6 (No. 6) Yards Created per Touch. His receiving contributions have also been notable. He's played nine (No. 8) Slot Snaps, has a 59.6-percent (No. 10) Route Participation rate, and a 13.3-percent (No. 11) Target Share. Kyle Shanahan is a sharp coach who knows how to get his best players involved. McKinnon is an RB1 in Week 5 and will still be Flex-worthy once Mostert returns to the lineup.
Sell Low
Kenyan Drake, RB, Arizona Cardinals
Kenyan Drake is an inferior running back to Chase Edmonds and can only operate as the top back in Arizona for so long before that sends him to the bench. Edmonds has him bested in Breakaway Run Rate, Production Premium, Expected Points Added, and Yards per Route Run among other metrics.
The receiving role is important to focus on. Drake has five (No. 58) targets and 20 (No. 73) receiving yards on 68 (No. 17) routes run. Drake takes the field to run in circles while Kyler Murray runs through every receiving option before considering throwing it to Drake. He usually chooses to run anyways. Edmonds averages 1.20 (No. 23) Yards per Route Run. He has more targets on fewer routes than Drake. Edmonds is the better pass-catcher, which makes Drake a grinder like Damien Harris or Adrian Peterson.
Zach Ertz, TE, Philadelphia Eagles
The loss of Dallas Goedert has prevented Zach Ertz's stock from fittingly hitting Hertz levels (the company filed for bankruptcy this year), but that may come. Ertz has been horribly inefficient this year. He's outside the top-25 tight ends in with +2.3 (No. 41) Expected Points Added, 1.34 (No. 32) Fantasy Points per Target, and a 73.8 (No. 29) QB Rating when Targeted.
---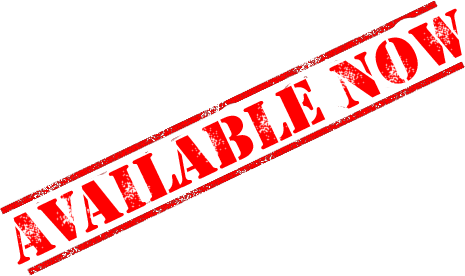 ---
Ertz has played in two games without or mostly without Goedert and they have been okay but not good enough. He's been targeted 15 times over that span. That gives him a 20.0-percent Target Share, which would be good for No. 7 among tight ends per the Data Analysis Tool. At his current efficiency levels, that makes him a fringe-TE1 in the best of circumstances. Look to trade Ertz for a player in a similar situation, such as Evan Engram, and something else. The Dalton Schultz owner in your league may be looking to sell high and upgrade; willing to pay a premium for fake buy-low Ertz.