The NFL Scouting Combine presents an opportunity for players to display their physiques and workout metrics. While many players left the combine impressing scouts and increasing their future paydays via improved draft stock, others saw their future earnings plummet. A bottom 10-percentile score in a single workout metric alone may not matter, but multiple disappointing scores have to be strongly considered against a prospect's profile. These three running backs each disappointed at the NFL Scouting Combine, likely causing them to fall in the NFL Draft. Less draft capital equals less likelihood of opportunity as NFL backs, and diminished hopes of future fantasy relevance, even in the face of great rushing production.
Elijah Holyfield, Georgia
Pre-combine, Elijah Holyfield was hyped as potentially a top running back prospect based on his Georgia Bulldog running back pedigree mixed with his ferocious and punishing rushing style. One can also easily create a narrative of his strong work ethic and world class training routine inherited from his former-Heavy Weight Boxing Champion father, Evander "The Real Deal" Holyfield. Instead, Holyfield's high round draft hopes were incinerated when he severely disappointed at the combine.
Holyfield underwhelmed at measurements weighing in under the 220-pound bell cow threshold mark, at only 217. His Body Mass Index is still a solid 31.1 (70th-percentile), but for a bruising back of his style, it'd have been comforting to see him breach the 220-pound mark. His lack of size could have been potentially overlooked by NFL teams had he shown elite speed or quickness. Instead, Holyfield ran a tortoise-like 4.78-second 40-yard dash (8th-percentile). When his weight is factored in with his 40 time, Holyfield fares no better with a 83.1 Speed Score (7th-percentile). For context, since 2011, no running back with a Speed Score as low as Holyfield has been selected before the 6th round of the NFL draft. Georgia's recent first round runnings backs Sony Michel, Nick Chubb, and Todd Gurley posted Speed Scores of 100.7 (66th-percentile), 108.8 (88th-percentile) and 110.7 (92nd-percentile), respectively.
Holyfield also failed to display any zero-inertia explosiveness. His 29.5-inch vertical jump and 118-inch broad jump resulted in a 109.2 Burst Score (10th-percentile). This lack of leaping ability was common amongst backs this year at the combine. Holyfield's Burst Score was fifth-worst of the running backs, but slightly better than David Montgomery's 109.0 (10th-percentile), and only slightly worse than Benny Snell's 109.7 (11th-percentile). Though it's not a positive mark on his profile, it alone isn't a death knell to his getting drafted highly or succeeding in the NFL as Jeremy Hill and LeSean McCoy each got drafted in the second round with lower Burst Scores of 105.8 (5th-percentile) and 102.8 (1st-percentile).
---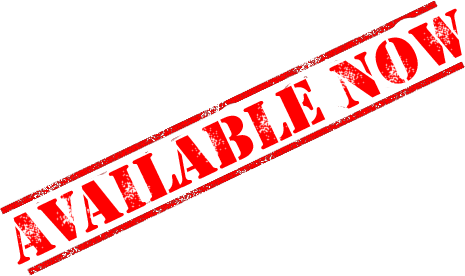 ---
I'm not saying Holyfield will never be fantasy relevant, because running back just doesn't matter (see: CJ Anderson late this past season and playoffs for the Rams). But, Holyfield's most exciting Best Comparable Player is Jonas Gray, the famous Patriot with 4 touchdowns on 38 carries in one game in 2014. And this combine performance is coupled with his complete lack of evidence of any receiving capability given his 0.3-percent (0th-percentile) College Target Share based on seven career catches over three seasons. No hands and no athleticism ensures Holyfield will not be a beneficiary of high draft capital and will need injuries ahead of him to open opportunity. He should slide in dynasty rookie drafts to at least the third round, if not later.
Devin Singletary, Florida Atlantic
Before the combine, we knew Devin Singletary had a diminutive stature, and he measured in accordingly at 5-7 and 203-pounds. His college production and his dominance in the rushing attack at Florida Atlantic was intriguing, but his combine showed a lack of overall athleticism.
Singletary posted a disappointing 86.1 Speed Score (13th-percentile). That was the second lowest (a.k.a. slowest) Speed Score of the running backs that ran the 40 at the combine, faster only than Holyfield. Therefore, a similar argument goes for Singletary as Holyfield. As NFL teams lean toward speedier more athletic players, prospects who test slow will be drafted later and later. Over the past 3 drafts (2016-18), no running back with a Speed Score as low as Singletary has been drafted earlier than the 6th round. He further failed to show short area quickness and balance, traits helpful in avoiding tackles, with his 11.72 Agility Score (17th-percentile). He also has a weak upper body and only did 15-reps on the bench press (12th-percentile).
And although his 7.7-percent College Target Share (55th-percentile) and satellite back size could signal pass catching potential, his year-over-year college reception total decrease (going from 26 catches as a freshman, to 19 as a sophomore, to only 6 as a junior) cause me to hesitate on giving a thumbs up to Singletary's profile. I'm fading him after his combine performance, forecasting him to be more Ka'Deem Carey (his Best Comparable Player) than his ceiling Best Comparable, Dion Lewis.
Jordan Scarlett, Florida
Jordan Scarlett was pegged as a potential sleeper in the lead up to the combine, in part, because he was a highly sought-after high school recruit and played in the 2015 U.S. Army All-American Bowl Game. His "sleeper" label was further embellished as a result of his troubled tenure as a Gator at Florida which prevented his opportunity at big numbers in the SEC.  Not only was he suspended the bowl game of his freshman season due to marijuana charges, but he had to sit out his entire junior season for credit card fraud.
Scarlett's combine performance likely ended any sweet dreams of him becoming a sleeper that breaks out. He was one of only 2 backs at the combine already age 23, and he measured in with a 29.0 Body Mass Index (24th-percentile), fourth lowest of the running back prospects. So, before drills even began, we knew he is old and not particularly bulky. Then, he posted a truly horrific 12.00 Agility Score (4th-percentile) and a 109.0 Burst Score (10th-percentile). In the entire PlayerProfiler database, only 16 other running backs have Agility Scores of 12.0 or above. The only one of those backs drafted before the 7th round of the NFL draft was Jeremy Hill, who was 6-1 and 233-pounds as opposed to Scarlett who is 5-11 and 208-pounds.
Other analysts might argue that Scarlett had a successful combine due to his solid 104.2 Speed Score (77th-percentile). However, Scarlett needed an all around strong combine to hope for any draft capital investment given that he already has red flags on his profile. Not only does he have the "knucklehead" factor, but he also never displayed receiving skills when he did play, evidenced in his 2.0-percent College Target Share (7th-percentile). His Best Comparables include Wayne Gallman, Thomas Rawls, Alex Collins, Jeremy Langford, and Andre Ellington. Yikes! Scarlett should be off your dynasty rookie radar entirely.