In the 2018 draft, Chris Ballard's second as the Colts' GM, he built upon his year one strategy by hitting the offensive and defensive lines hard in the first few rounds, waiting until the fourth round to take a shot on an offensive skill position player, just like last year. In 2017, Ballard selected RB Marlon Mack with the 143rd overall pick, and many saw Mack as a possible post-draft winner after the first three rounds based on advanced stats, metrics, and analytics player profiles.
Ballard's philosophy is clear: build the trenches. And build the trenches he did, selecting guard Quenton Nelson with the sixth overall pick in this year's draft. Nelson is a mauler whose best comparable player on PlayerProfiler.com is Zack Martin, a fellow Notre Dame alum who was a key cog in the historically solid Dallas Cowboys' offensive line a few years ago. Ballard then doubled down, selecting Auburn guard Braden Smith at the top of the second.
If there were any qualms about Andrew Luck's health, Ballard dispelled them with this draft. Hitting the offensive line so hard in a such a top-heavy quarterback class (in addition to the news that Ballard said he would "never have trading Luck on his résumé") shows that the team is fully confident in Luck's health– for real this time. The draft capital poured into the offensive line will pay huge dividends in keeping their franchise quarterback upright, and a healthy Andrew Luck is simply good for the game of football and for our fantasy teams. Now, let's take a closer look at the runners and receivers Ballard is placing around Luck in this upcoming season, based on their advanced stats, metrics and analytics profiles.
4.04: Nyheim Hines, RB, N.C. State
Hines had an interesting college career to say the least. N.C. State actually listed him as a wideout in 2015, and he caught 20 balls for 256 yards, while also rushing the ball 48 times for 243 yards. In 2016, Hines was listed as a running back but was deployed almost exclusively as a receiver, bringing in 43 passes for 525 yards. However, his 2017 season saw him explode for 1,100 yards on 197 carries while only catching 26 balls for 152 yards.
This stat dump is meant to illustrate one thing: Hines is the opposite of a one-dimensional player. He was successful at both RB and WR, and his 5-8, 198-pound frame places him in a unique class of players that can work from both the backfield and as a receiver. He commanded a 13.7-percent (89th-percentile) college target share at N.C. State, a testament to his ability to make plays in space and be trusted as a receiver all over the field. Hines popped at the combine, coming in as the fastest RB in the entire class by logging a 4.38 40 time on his way to establishing a 107.6 (85th-percentile) Speed Score. That kind of breakneck speed manifested itself in four touchdown runs of 50-plus yards in 2017.
Frank Reich said after the draft that Hines will be used "not just at running back but (we'll) put him in the slot. We'll do a lot of different things offensively to get him the ball in the open field and use that elite speed." The N.C. State weapon will have an immediate opportunity to contribute, as the Colts' offensive depth chart at both RB and WR is essentially wide open, so keep a close eye on his touches in training camp and preseason as things shake themselves out.
5.05: Daurice Fountain, WR, Northern Iowa
Ryan Grant. Chester Rogers. Krishawn Hogan.
Those are the names of the wide receivers Daurice Fountain has to beat out to be the WR2 in Indianapolis. After watching some of his film and checking out his metrics, there's no reason he can't break through.
While Fountain was largely overlooked because he played at an FCS school, he was named MVP of the East-West Shrine Game, and Chris Ballard noticed. "Our scouts liked him when they were in Northern Iowa, but whenever they saw him at the East/West game, they got more excited about him," Ballard said after the draft. "He's an explosive kid. He is going to need a little time from a small school, but we like his upside."
---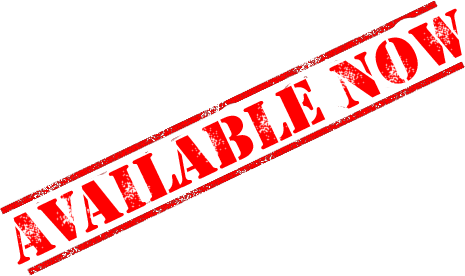 ---
Perhaps more this year than any other, the East/West Shrine Game and the Senior Bowl have proven to be eye-opening experiences for many scouts and GMs. These two contests were cited in numerous post-draft interviews, and coachspeak or not, a player proving himself to be the MVP at one of these games isn't going to go unnoticed.
Fountain really splashed as a senior, hauling in 66 balls for 943 yards and a whopping 12 touchdowns, more than he had caught in his previous three years combined. While touchdowns aren't necessarily a sticky stat, the Colts could use a 6-1, 200-pound touchdown hog to play alongside burner T.Y. Hilton and mystery contributor Eric Ebron.
The UNI product improved his draft stock at the combine, highlighted by a 139.9 (99th-percentile) Burst Score and a 10.32 (95th-percentile) Catch Radius. Remember that whole touchdown hog thing a few sentences ago? Topping it off with a 70th-percentile SPARQ-x Score, Fountain has all the necessary metrics and college production to evolve into a real contributor for the Colts, sooner rather than later. If you can't supplant Krishawn Hogan and Chester Rogers, you don't deserve to be on an NFL team anyway.
5.32: Jordan Wilkins, RB, Ole Miss
The Jordan Wilkins pick seemed to be a major head-scratcher during the draft. His metrics on PlayerProfiler.com reveal a player that didn't test well at the combine, with a plodding 4.71 40 time and only a 119.7 (55th-percentile) Burst Score. Compared to the picks of Marlon Mack and Nyheim Hines over the past two years, Wilkins looks like the odd man out. However, an interview with Ballard after the draft revealed some insight on Wilkins' potential.
The Colts add a shifty running back to their backfield. Jordan Wilkins' 78.5 elusive rating ranked 8th among draft-eligible RBs in 2017 pic.twitter.com/bLC2lMBT9A

— PFF (@PFF) April 28, 2018
"I don't ever want to put names, but his run style reminded me a lot of Matt Forte," Ballard said. "We thought he had as good of vision as any back in the draft. He had an injury that sidelined him at one point, but he's healthy and we are excited to get him."
Among running backs in this year's class, the leader in final season rushing yard share minus attempt share — that is, the player who hypothetically got the most out of his yards — was Jordan Wilkins.

— JJ Zachariason (@LateRoundQB) April 30, 2018
While Wilkins did not test well at the combine, he was productive in his final season at Ole Miss, racking up 1,011 yards on 155 carries, good for 6.5 yards per carry. He also added 241 yards on 26 receptions. While he does profile as more of a thumper, Wilkins' film reveals that he was surprisingly elusive and invited contact at all levels of the field. With new head coach Frank Reich coming from Philadelphia, where they rotated running backs in and out to Super Bowl-winning effect, it makes sense that Reich and Ballard would want to bring in their own LeGarrette Blount "lite" for inside power running. It will be interesting to see what the snap share will be like for this new RBBC come preseason, and seeing where each back is deployed could be very telling for their usage in-season.
6.11: Deon Cain, WR, Clemson
Ballard took one final shot at wideout, selecting Clemson's Deon Cain in the sixth round. While Cain was labeled as "raw" by many analysts, his inherent skills are plain to see. In 2017, Cain brought in 58 balls for 734 yards, but in 2016, he amassed just 10 fewer yards (724) on 20 fewer catches, good for 19.1 yards per reception.
Cain's combine numbers reflected his ability as a burner, as he logged a 106.3 (86th-percentile) Speed Score and a blazing 4.43 40 at 6-1, 203-pounds. While Cain may have served himself well to stay in school, as he didn't step up his game very much after the departure of Mike Williams, he also lost Deshaun Watson at quarterback. We aren't quite sure who Cain is yet, but his metrics paint the picture of a great field-stretcher that can now learn from one of the best in the game in T.Y. Hilton.