Passing volume is higher than ever, and that means wide receivers are worth their weight in gold. On depth charts where one or two wideouts dominate the target share, any injury or lack in production will result in athletic WR3s playing crucial roles in key passing attacks. Using advanced stats, metrics and analytics, we can identify upside-friendly wideouts with the potential to see a increased Target Shares.
James Washington, Pittsburgh Steelers
It's a new era in Pittsburgh. Antonio Brown, Eli Rogers, and Jesse James have all skipped town, leaving more than 200 targets available for 2019. Sophomore stud JuJu Smith-Schuster will command at least 150 looks, but the WR2 and WR3 jobs are wide open. James Washington begins this season vying for control with newcomer Donte Moncrief. While Washington's athletic profile doesn't boggle the mind, his 18.4 (98th-percentile among qualified receivers) Breakout Age and 20.2 (94th-percentile) College YPR offer a glimpse into his probable usage this year. With Brown gone, Washington will be split out at 'Z' for the Steelers, playing that downfield burner role. The offense led the league with 44.6 pass attempts per game in 2018. There will be enough volume to sustain several passing game options.
Yes, Vance McDonald and the running backs will sponge up targets, but they won't be found running go routes. Even Moncrief, Washington's main competition for targets, will be playing a different role. Moncrief is a jump-ball specialist. He will excel in the red zone and use his frame to box defenders out. Washington will be the one helping Pittsburgh get to the red zone.
Ben Roethlisberger registered 84 (No. 3) Deep Balls Attempts last year, which will benefit Washington's skill-set. The Oklahoma State product's role is volatile by nature, but that's what makes him such an enticing best ball pick. His Draft ADP sits at 111.3, slotted right around Anthony Miller (run first offense with a mediocre quarterback), N'Keal Harry (banged up, Josh Gordon returning) and Keke Coutee (coming off preseason injury, Kenny Stills now in town). He is in a much higher volume passing offense than the players near his ADP, and his QB is willing to take shots downfield. Washington makes for a great later round best ball pick.
Breshad Perriman, Tampa Bay Buccaneers
Breshad Perriman was left for dead after busting with Baltimore. Now projected to start the season as the WR3 in 2018's highest-volume passing offense, he finds his stock rising again. It wasn't too long ago that he balled out at the NFL Combine, logging a 4.30 (100th-percentile) 40-yard Dash and 125.7 (99th-percentile) Speed Score. With this athletic profile, it will be hard to keep him off the field if he can prove himself a capable receiver when called upon. He has done that so far, running with the ones during preseason and drawing good buzz during camp.
---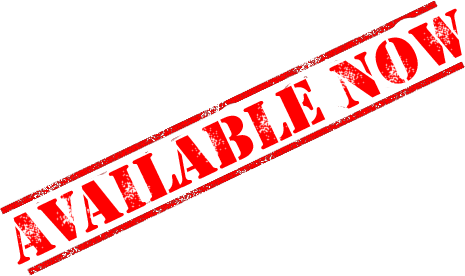 ---
DeSean Jackson and Adam Humphries are no longer with the team, resulting in Tampa Bay having the league's fifth-most vacated targets. With only Mike Evans and hype rocket Chris Godwin above him on the depth chart, Perriman is ready to make a day one impact. The Bucs ran three-receiver sets 60-percent of the time last year, a top-10 mark in the league. Couple this with the fact that the their run game and defense are still big question marks, he can accrue big target numbers in Bruce Arians' pass-happy offense. Arians came out of retirement to "fix" Jameis Winston, meaning we can expect huge passing volume from Tampa Bay again this year. Perriman doesn't even need an injury to get playing time on a prolific offense, and his ADP is still in the basement right now. Take a final round flier on this guy or check your dynasty waiver wire now.
Jarius Wright, Carolina Panthers
The Curtis Samuel ADP hype train is in danger of going off the rails. D.J. Moore has been a fifth-round staple in best ball drafts for months. Jarius Wright would be the main beneficiary if anything were to happen to one of these leading men. The Panthers ran 37.2 pass plays per game in 2018, 15th in the league. With Cam Newton's shoulder back in working order and prevailing whispers about scaling back Christian McCaffrey's workload, those numbers should climb even higher.
Wright has a similar athletic profile to Samuel, and can operate in the same role and same part of the field. With such a narrow and predictable target distribution, it's clear to see his path to increased work. He is free in best ball, and can be had off waivers or as a cheap throw-in in dynasty leagues. He has more upside than many roster cloggers that occupy dynasty teams right now. Go get him.