This Darwin Thompson hype train is out of control. The conductor is drunk, the film-grinding passengers are partying like its 1999 and they are all headed nowhere fast. This happens every offseason and yet it is still shocking to watch history repeat itself. Fantasy analysts build insane amounts of hype for a lesser prospect, the ADP skyrockets, owners get burned. The fantasy community should adapt to focus on more predictive details when evaluating players and future production. Thompson lacks the speed, size or collegiate production to be a reliable producer at the NFL level. Before LeSean McCoy landed in Kansas City, derailing the Thompson hype train, fantasy gamers were betting against history, and against the advanced stats and metrics, by drafting him in the eighth round.
Historical Comps
There have been few successful running backs with similar traits to Darwin Thompson, and fewer still have had much fantasy production in recent history. Using PlayerProfiler.com to pull data for all running backs under 205-pounds with a Speed Score under 95.0, a College Dominator Rating under 30-percent, and a College Target Share under 10-percent produced a sample of 47 running backs similar to Thompson. Most were not drafted and never played meaningful snaps in the NFL. The 10 running backs that registered at least one carry are a murderer's row of non-productive satellite backs: Fitzgerald Toussaint, Terron Ward, Kenjon Barner, Daryl Richardson, Kendall Hunter, etc. Andre Ellington is the only player from this group that was relevant in seasonal leagues.
---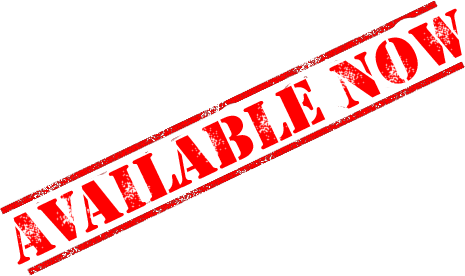 ---
Ellington produced two seasons in the top 24 running backs in 2013 and 2014, with respective points per game averages of 11.0 and 14.8. He was a useful back end RB2 or flex option for those two years, but was not a league winner. The next highest single fantasy season for any player in the group was LaRod Stephens-Howling, who barely cracked the top 48 in 2012. It is ugly. This player archetype has trouble ascending to the lead back role. They are too small to handle a large workload without significant injury risk. They are not fast enough to capitalize on a small workload with explosive plays. They did not show an ability in college to exceed their athleticism by being hyper productive or used often in the passing game.
Hype Justifications
With all this evidence against him, why is everyone getting stoked about Darwin Thompson? In the preseason and at Utah State, Thompson has shown elusiveness and an ability to make defenders miss in space. His 6.8 yards per carry in college, which was third among Darwin's comparable player pool, is evidence that he can gain yards with elusiveness despite his low Speed Score. The question remains whether he can translate those skills when playing against superior competition in full-speed NFL games. Thompson is not in the Mountain Whack anymore.
Another rallying point for the Thompson hype machine is the Chiefs' historically great offense with Patrick Mahomes under center and Andy Reid calling plays. The running backs in this offense will see a greater than average share of high leverage scoring opportunities. Yet, Thompson still sits third on the depth chart and needs multiple breaks to climb up any further. Those valuable touches are nowhere near guaranteed. There is also one athletic area where Thompson excels, his Burst Score is an excellent 129.3 that ranks in the 91st-percentile of all running backs. It is a good sign but does not guarantee that Thompson will succeed where other similar players did not. Daryl Richardson and other players in Thompson's comps had similar levels of explosiveness and were never able to gain a meaningful NFL role.
Alternatives
Many fantasy players employ either a Zero RB or Modified Zero RB (taking one elite back) approach. This draft strategy necessitates taking several running backs in the mid to late rounds in the hopes that one or two become elite performers. It is easy to understand why a player like Darwin Thompson might be intriguing. At his current ADP, however, there are other options that provide a safer floor and also have a better chance to reach their ceiling. Here are three examples:
Matt Breida
Matt Breida is a similar size to Darwin Thompson, but has an elite 4.44 (93rd-percentile) 40-yard Dash. He also already has a productive first couple seasons in the NFL that showcased his ability to hit home runs in the run game and win in space at the NFL level. The 49ers are not the Chiefs, but they should still have a productive offense.
Royce Freeman
Weighing in near 230-pounds, Royce Freeman is a different-sized human than Darwin Thompson. He was productive in all phases of the offense at Oregon. Freeman also has great speed for his size with a 107.8 (88th-percentile) Speed Score. He can handle the punishment NFL hits and has the potential to be an every-down back if everything breaks right for him.
Jaylen Samuels
Jaylen Samuels is another large, fast back weighing in at 225-pounds with a 105.9 (83rd-percentile) Speed Score. Samuels saw a huge amount of passing volume as a tight end at NC State. He can be a dynamic dual-threat running back if given a larger workload in Pittsburgh's high-octane offense.
Darwin Thompson could be the outlier. Every so often, there is a player that breaks through to exceed all expectations and models. A few weeks ago, his twelfth to fourteenth round cost seemed reasonable for a flier. A patient owner could wait and see if his unique skill-set can translate to the NFL. Now that Thompson is a mid-round pick, the cost is too high. Fantasy owners are taking on unnecessary risk by drafting a player with an eighth-round ADP that has so many red flags in his core traits and production profile.