If the preseason is able to give us any actionable data, the time for that has already come and gone. Three weeks have passed since the first snap of real football and the dreaded Week 4 is upon us. With most of the hype at its peak, who do the advanced data, metrics, and analytics say about these players?
Mecole Hardman, WR, Kansas City Chiefs
Andy Reid said, "He has grown a lot since we first got him here," in reference to second-round rookie Mecole Hardman.
Source: Chiefs.com
When Mecole Hardman was drafted by the Chiefs in the second round, many took it as a guarantee that Tyreek Hill was penciled in for a suspension. This would have secured Hardman ample opportunity as a rookie and he leaped up draft boards. Since then, Hill was not given a suspension of any kind and will play Week 1. Hardman's average draft position (ADP) returned from orbit, and then he splashed during the preseason.
In the past month, Hardman's ADP has been correcting, but his play-making ability may be more than enough to compensate for a bump in cost.
Assuming he sits out of Week 4, Hardman will end the preseason with a 6-88-2 stat line. Hardman's profile says that we should expect these splash plays to continue into the regular season.
Hardman doesn't have a history of college dominance, but he does have ample athleticism for Patrick Mahomes to make use of. He's above the 50th-percentile in every athletic metric and boasts a 4.33 (99th-percentile) forty-yard dash.
Conclusion: Buy the Hype
Karan Higdon, RB, Houston Texans
Higdon is getting buzz as a player who may fill the void left by Lamar Miller.
Source: Roto Baller
The Texans lost Lamar Miller to an ACL tear and with him went 210 carries plus an extra 35 targets. Now they'll turn to Duke Johnson, Damarea Crockett, and Karan Higdon. Higdon was impressive during his final season at Michigan. He carried the ball 224 times for 1,178 yards but wasn't a factor in the receiving department, catching seven passes. Luckily for Higdon, Houston already has their pass-catching back with Johnson.
---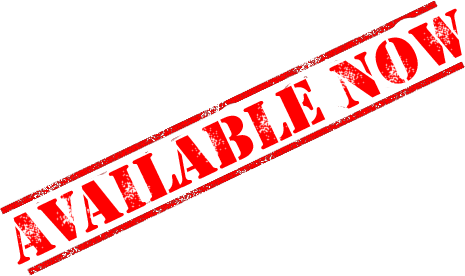 ---
Higdon earned a 26.6-percent College Dominator and averaged 5.7 yards per carry. Both marks were above average. His competition, Crockett, contributed less to his college offense and was somehow less of a factor in the receiving game. It's entirely possible that Higdon is the between-the-tackles grinder Houston is looking for.
It's more likely that Houston leans on Deshaun Watson more than they did last year and Higdon squeezes out a moderate share of the small pie that is Houston running back carries. In two games without Miller in 2018, Watson through 42 times per game. Miller going down helps Watson and the receivers more than it does any back not named "Duke".
Conclusion: All Smoke for Higdon and Crockett
Damion Willis, WR, Cincinnati Bengals
Willis is expected to start as the X-receiver while A.J. Green recovers.
Source: Cincy Jungle
The argument against Damion Willis can be finished in one question: Would anyone care about Jake Kumerow if he weren't on an Aaron Rodgers offense? Almost certainly not.
Like Kumerow, Willis produced in his final year at a small school but doesn't have a catalog of outstanding seasons on his resume. Willis' Breakout Age is after 21 years old, placing him in below the 35th-percentile. He's also a poor athlete with a sub-20th-percentile SPARQ-x score.
Willis is drawing some attention because he finished his college career strong at Troy. He recorded a 42.1-percent College Dominator Rating while maintaining 15.6 yards per catch. One good season of beating Sun Belt corners doesn't make Willis an interesting option, even late in drafts.
Conclusion: All Smoke
Reggie Bonnafon, RB, Carolina Panthers
After a few impressive performances, Bonnafon is moving up the depth chart and may make the roster.
Source: The Charlotte Observer
Reggie Bonnafon's profile has to be thrown out. He began his college career as a quarterback at Louisville but was phased out in favor of Lamar Jackson. In his third season, he made the move to wide receiver, where he had little impact. As a senior, Bonnafon settled on running back only to find Jackson stealing his opportunity again as the best dual-threat quarterback in the nation. Bonnafon improved as a receiver, catching 21 passes for 182 yards. He also led all Louisville running backs in carries (93).
Bonnafon's athleticism indicated that he could have been a productive player in college if he wasn't living in the shadow of Jackson at Louisville. His 89th-percentile Burst Score and 70th-percentile Agility Score give him a clear advantage over anyone behind Christian McCaffrey in Carolina's backfield.
If Bonnafon makes the roster, he has more upside than other Panthers backups like Cameron Artis-Payne or Elijah Holyfield.
Conclusion: Stash the Hype (In Extremely Deep Leagues)
Irv Smith, TE, Minnesota Vikings
The Minnesota Vikings "Big Plans" for Smith this season.
Source: Fox Sports
Irv Smith has the makings of a premier tight end in the NFL. As a junior at Alabama, Smith posted a 44-710-7 stat line while competing with receivers projected to be taken in the first round and four-star recruits (Jerry Jeudy, Henry Ruggs III, and Jaylen Waddle). Posting big numbers as a college tight end is hard. Doing it with the competition Smith faced should be impossible.
Smith could push incumbent Kyle Rudolph for snaps and targets by the end of the season because he's just that good. However, with Kevin Stefanski taking over as the offensive coordinator in Minnesota, targets will be harder to find than they were in the pass-happy days under John DeFilippo.
Smith is an immensely talented player that Rudolph will only keep at bay for so long. It will just take a year before Smith can confidently be projected to get enough targets on a weekly basis to be a relevant fantasy tight end.
Conclusion: Set an Event on Your Calendar for this Time Next Year…Then Buy