Entering the fantasy playoffs, the Buy Highs and Sell Lows will act as something of the deepest starts and saddest sits. The Buy Highs are players who are on the fringe of being roster-worthy, but who the advanced data and metrics actually show is worth starting. On the other hand, Sell Lows will be players who may have some name-brand value that it's time to move on from and sit or cut outright.
Buy High
Devin Duvernay, WR, Baltimore Ravens
With Miles Boykin, James Proche, and Marquise Brown on the reserve/COVID-19 list, the Ravens could be down to Willie Snead, Devin Duvernay, and Dez Bryant as their top receivers. With the most snaps logged for the Ravens this year, Snead will likely operate as the No. 1, but Baltimore's No. 3 receiver job is still up for grabs. The last time Bryant and Duvernay took the field together was Week 12. In that game:
Bryant – 60.9-percent Snap Share, 16 routes, two targets
Duvernay – 87.0-percent Snap Share, 20 routes, three targets
This shouldn't come as a surprise either. Before 2020, Bryant hadn't played an NFL snap since 2017, and was clearly in decline in his final seasons before that absence. Duvernay has an impressive prospect profile and is nearly a decade younger than Bryant.
Duvernay posted an above-average 32.5-percent (59th-percentile among qualified wide receivers) College Dominator Rating to go along with his 4.39 (95th-percentile) 40-yard Dash time and 121.9 (53rd-percentile) Burst Score. For teams dealing with injuries in the fantasy semifinals, Duvernay is among the best pickups of the week and is worth a desperation start.
Jalen Hurts, QB, Philadelphia Eagles
Jalen Hurts earned his first start in Week 14 and looked like an instant QB1. Using PlayerProfiler's Data Analysis Tool, we see that Hurts is one of 15 quarterbacks out of the 258 in the database. He is in the upper echelon of all-time athleticism among quarterbacks. In his first start, he rushed 18 times for 106 yards. His rush attempts were the fifth-most for a quarterback since 2000 and his yardage total is top-15 in a single game. He's the ultimate Konami Code passer and his two matchups to close out the fantasy season are supreme.
Week 15 (Cardinals) – 316 quarterback rushing yards allowed, sixth-most
Week 16 (Cowboys) – 273 quarterback rushing yards allowed, eighth-most
Gaudy upside on the ground was always in Hurts' range of outcomes. He showed that he is capable of being the best rushing quarterback of the week in his first start. Two easy matchups to close out the season can see him finish as a top-five fantasy QB in the small sample that is the fantasy playoffs.
Sell Low
Chris Godwin, WR, Tampa Bay Buccaneers
At the end end of the day, volume is king in fantasy football. Chris Godwin is not getting volume. Since Antonio Brown joined the team in Week 9, Brown has seen an identical amount of targets and more Air Yards.
Brown – 34 targets, 316 air yards
Godwin – 34 targets, 312 air yards
It's clear that Godwin doesn't have an edge in volume. Mike Evans has five more targets and nearly a 160 Air Yard edge. If Godwin can be hyper-efficient, he'll still find success. However, with an 8.2-percent (No. 43) Target Premium and 9.3 (No. 25) Yards per Target, he hasn't been particularly efficient either. That's despite seeing a 7.9 (No. 10) Target Accuracy mark. Godwin doesn't check any of the boxes that we look for outside of "talent." He is a low-end WR3 for the remainder of the fantasy playoffs.
D.J. Chark, WR, Jacksonville Jaguars
Gardner Minshew returning to the lineup wooil to draw a lot of buzz as a benefit to D.J. Chark, but Minshew hasn't been especially efficient this year. His -7.6 Production Premium, +21.6 EPA, and 87.1 True Passer Rating are all outside the top-20 quarterbacks. His 42.6-percent Red Zone Completion Rate is outside the top 50. Who even knew that there were 50 quarterbacks to throw a pass this year?
---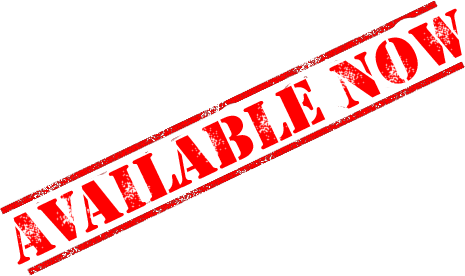 ---
With a 19.5-percent (No. 109) Target Rate and 13.9-percent (No. 45) Hog Rate, Chark's volume stats have not been good this year either. He simply doesn't see enough volume to overcome the mediocrity of Minshew, who is not a ludicrous upgrade over Mike Glennon.