Free square running backs refer to RBs that come in severely underpriced relative to their projected roles. These players are often priced at the stone-minimum, opening up the DFS slate to jam in the premium plays. DraftKings has raised the salary floor for running backs this season from $3000 to $4000, so spotting these freebies is paramount if we want to afford the high-floor, high-upside smash plays. Using PlayerProfiler's advanced stats, metrics, and analytics, we can identify RBs that fit the criteria. Here are the free square RBs for the NFL Week 15 DFS main slate.
J.K. Dobbins, Baltimore Ravens: $5900
The Baltimore Ravens have finally come to their senses and have begun to feature J.K. Dobbins. The rookie RB saw his second-most playing time of the season, playing 67.9-percent of the snaps against the Browns in Week 14. He led the backfield with 13 carries for 53 yards and a score, bringing his touchdown streak to three games in a row. Meanwhile, Mark Ingram only played one snap.
Dobbins has arguably been the most impressive rookie RB this season. He's averaged fewer than 10 touches per game, but his efficiency has been off the charts. He boasts a 6.2-percent (No. 6 among qualified RBs) Breakaway Run Rate, highlighting his explosive playmaking ability. While he's clearly capable of ripping off chunk plays, he also sports a 4.8 (No. 4) True Yards Per Carry mark, meaning he's consistently churning out solid gains without his Breakaway Runs.
This is one of the best possible matchups for a fantasy RB as well. The Jaguars rank No. 24 in Defensive Rushing DVOA and have allowed the third-most rushing yards this season to RBs, including 601 rushing yards over the last three weeks. The Ravens have averaged 32.6 (No. 2) Team Run Plays Per Game, so they are likely to rack up 40 attempts as 13.5-point favorites. Dobbins will have the volume to go along with his elite efficiency to break the slate this week.
Kenyan Drake, Arizona Cardinals: $5500
Since returning from injury in Week 10, Kenyan Drake has seen solid volume. He's averaged 16.4 carries and 2.8 targets, turning that into 82 scrimmage yards per game while finding the end zone five times. Drake has flashed solid explosiveness as well, ripping off runs of 36 and 27 yards over the last two weeks. He's struggled to take advantage of his 107.1 (85th-percentile) Speed Score this season due to injury, so it's encouraging to see Breakaway Runs from the 26-year-old RB.
That explosiveness will come in handy against the Eagles this week. They have a stout front, allowing the fifth-fewest adjusted line yards, but they rank No. 20 in open field yards. That means Drake will be able to take advantage of this defense if he can make it past their line. His 19-touch average over the last five weeks points to plenty of chances at that.
Jeff Wilson, San Francisco 49ers: $5100
The 49ers have been decimated by injuries all season and it continued in Week 14. Deebo Samuel was lost for the rest of the season with a hamstring injury and Raheem Mostert aggravated his ankle injury as well. Mostert is getting an MRI for additional information, but it doesn't look great for him. That leaves Jeff Wilson, Jerick McKinnon, and possibly Tevin Coleman in the backfield.
Jeff Wilson stock up https://t.co/ZhqhD5cOjF

— Sigmund Bloom (@SigmundBloom) December 15, 2020
Aside from FB Kyle Juszczyk, Wilson was the only RB to touch the ball in Week 14. It looks as though the 49ers have given up on the McKinnon experiment, and Coleman has two touches on six total snaps over the last two weeks. If Mostert misses Week 15, Wilson will be set up for 15-20 touches in a great matchup with the Cowboys.
The Cowboys have allowed the second-most rushing yards to RBs this season. While that is largely due to severe negative Game Script, they also rank No. 27 in Defensive Rushing DVOA, meaning RBs are posting monster efficiency against them as well. In the only game where Wilson played over 50-percent of the snaps, he broke the slate with 32 fantasy points. While that performance isn't likely this week, we know it is in his range of outcomes.
If Mostert does wind up being fully healthy and playing, he's an absolute smash at $5800 this week. His upside is far greater than Wilson's given his 4.42 (95th-percentile) speed and 5.7 (No. 7) Yards per Touch.
Leonard Fournette, Tampa Bay Buccaneers: $4500
Ronald Jones' status was already in doubt with a broken pinkie, but he now has landed on the COVID list, meaning he's set to miss Sunday's matchup with the Falcons. Leonard Fournette was a healthy scratch last week, but the Buccaneers will have no choice but to feature their offseason acquisition on early downs. Fournette had already built a rapport with Tom Brady on passing downs, averaging 4.1 (No. 18) targets per game, so we could be looking at a three-down RB at just $4500 this week.
---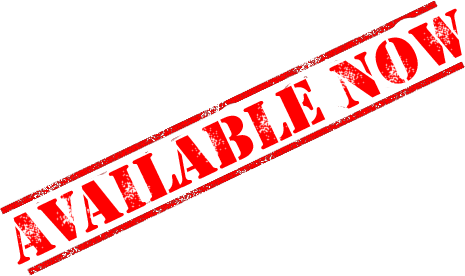 ---
The Falcons are a pass-funnel defense, ranking No. 4 in Defensive Rushing DVOA, but they have also allowed the sixth-most receptions to RBs this season. Fournette has made his money there all season, so he actually provides a solid floor with his receiving alone. There is also plenty of room for upside given the Tampa's 28.5-point implied team total. At 228-pounds, Fournette is the clear goal-line RB for this team and has significant touchdown equity.