I previously looked at teams in bad salary cap situations in order to identify wide receivers poised to find themselves in fantasy-relevant situations. This time we'll use PlayerProfiler's advanced stats and analytics to identify tight ends that will benefit from created opportunities due to their team's lack of salary cap space.
The tight ends discussed in this article are on teams that are in the bottom third of the league in 2021 salary cap space.
Irv Smith, Minnesota Vikings
Kyle Rudolph and the Minnesota Vikings are heading towards an inevitable split this offseason. Carrying a $9.45 million 2021 cap hit, cutting the 31-year-old veteran would save the Vikings $5.10 million in cap savings. And with the team already $18 million over the cap, it would make sense to move on from him and allow Irv Smith and Tyler Conklin the opportunity to continue manning the tight end position in Minnesota as they did from Weeks 14 to 17 this past season.
Kyle Rudolph injured his foot and missed the rest of the season starting in Week 14.

TE PPR Fantasy Points (Weeks 14 – 17):
1) Darren Waller (87.4)
2) Travis Kelce (73.2)*
3) Logan Thomas (59.4)
4) Irv Smith (51.3)
5) Mark Andrews (50.7)

*Kelce DNP in Week 17

1/

— Aaron Stewart (@aaronstew09) January 18, 2021
In Rudolph's four-game absence to end the season, Smith had two top-4 scoring weeks at the tight end position. He ran 30-plus routes and played on 80.0-percent or more of the snaps in each of the final three games. Was it a coincidence that the Vikings scored 32.33 points per game (No. 1) over their final three? Which was close to a touchdown more than their season average of 26.9 points per game? Drawing seven (No. 13 among qualified tight ends) Deep Targets and 12 (No. 16) Red Zone Targets to Rudolph's one (No. 52) Deep Target and five (No. 42) Red Zone Targets, Smith offers more dynamism to the offense. With a +9.1-percent (No. 9) Target Premium to Rudolph's -16.2-percent (No. 32) mark, Smith is also the more efficient receiving option.
With 233 combined targets from Adam Thielen and Justin Jefferson in 2020, it's fair to worry about Smith's future target volume. Last season, 10 of the top-12 tight ends in Fantasy Points per Game averaged at least 5.5 targets per game, or a 16-game pace of 88 targets. While Smith will not see that many targets in a slow offense that averaged 34.8 (No. 25) Team Pass Plays per Game, his 25.0-percent (No. 6) Red Zone Target Share was higher than all but four of last year's top 12 tight ends. Rudolph will vacate 37 (No. 39) targets when he is released. With 70 targets a reasonable expectation in 2021, and provided he continues to stay involved in the red zone, Smith will become the latest late-round, league-winning tight end.
Adam Trautman, New Orleans Saints
The post-Drew Brees era in New Orleans starts with the team $113 million OVER the cap. Contracts will be restructured to create short-term cap relief for the 2021 season, and veterans on offense such as Emmanuel Sanders and Latavius Murray may be released to create cap space, vacating targets on offense. One interesting contract of note is Jared Cook.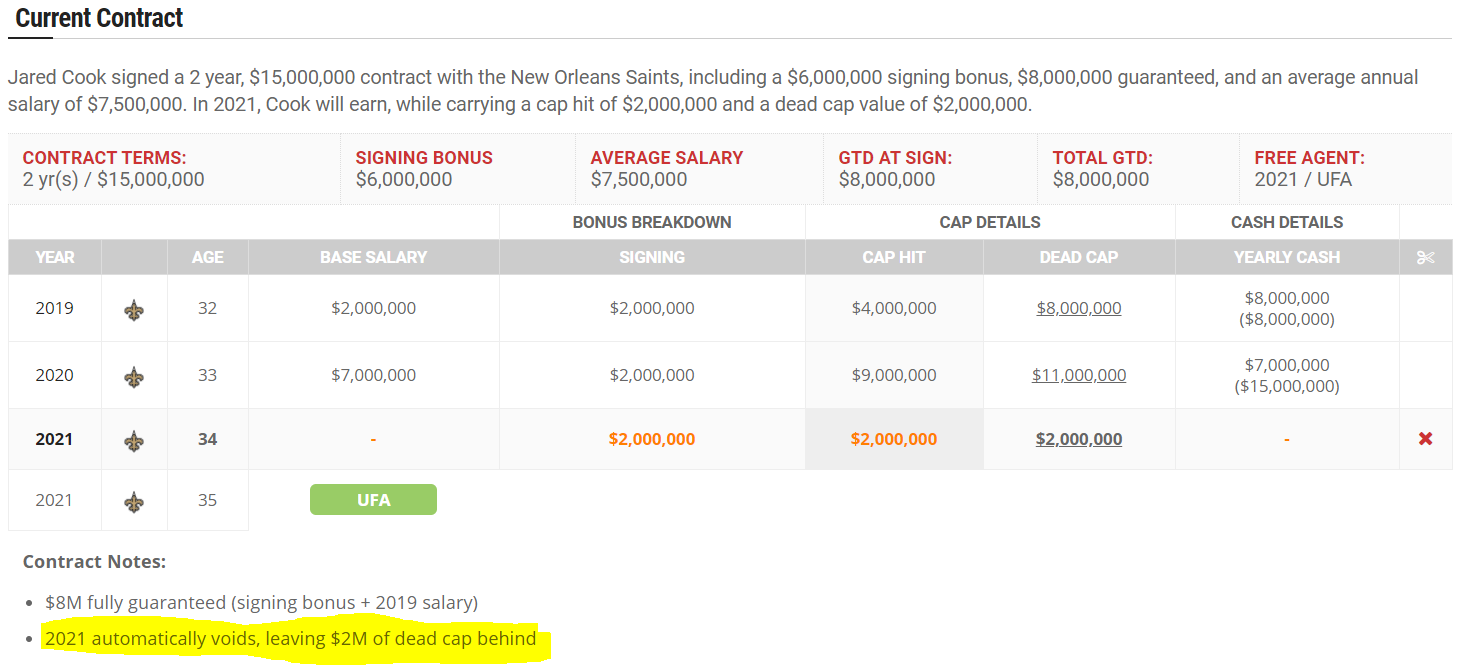 Cook signed a three-year deal with the Saints when he joined the team in 2019. Or at least that's what it says on the contract sent to the NFL. The contract has a stipulation that the third year of the deal voids when the NFL new year starts after the Super Bowl. He will be a free agent once the stipulation in his contract kicks in and the Saints are in no financial position to retain him. Enter Adam Trautman.
Tight End Catch Rate

1. Adam Trautman: 93.8%
2. Robert Tonyan: 88.1%
3. Will Dissly: 82.8%
4. Cameron Brate: 82.4%
5. Mo Alie-Cox: 81.6%#2020AdvancedStats pic.twitter.com/WTHIe5wxbt

— RotoUnderworld (@rotounderworld) February 2, 2021
PlayerProfiler followers know that Matt Kelley and the RotoUnderworld team LOVE Trautman. His rookie season did not see him dominate in the box score, but the analytics and advanced stats were promising. On 16 (No. 62) targets, he finished with 117 (No. 37) Yards After the Catch, including a league-leading 7.3 YAC per target. The YAC per target is evidence of his 11.05 (95th-percentile) Agility Score translating from the Combine to the football field. Trautman did not record enough stats to qualify for ranking in many of our metrics, but his +6.1-percent Target Premium and +24.6 Production Premium reveal a more efficient option in the passing game for the Saints than the departing Cook, who had a -6.7-percent (No. 21) Target Premium but a +22.8 (No. 2) Production Premium.
Jordan Akins, Houston Texans
The Deshaun Watson trade rumors have dominated Houston's offseason news. A Watson trade is wishful thinking, at least from a financial standpoint. When a team trades a player, they owe them the rest of their guaranteed money on their contract that is normally prorated over the entirety of the contract length. Watson has $21.6 million of guaranteed money left on his contract and a 2021 salary cap hit of $15.94 million. Cap space is created when the guaranteed money is less than a player's cap hit for a season. When the guaranteed money is greater than the cap hit, an NFL team LOSES cap space by moving the player. Not good for the Texans, considering they are $17 million over the cap.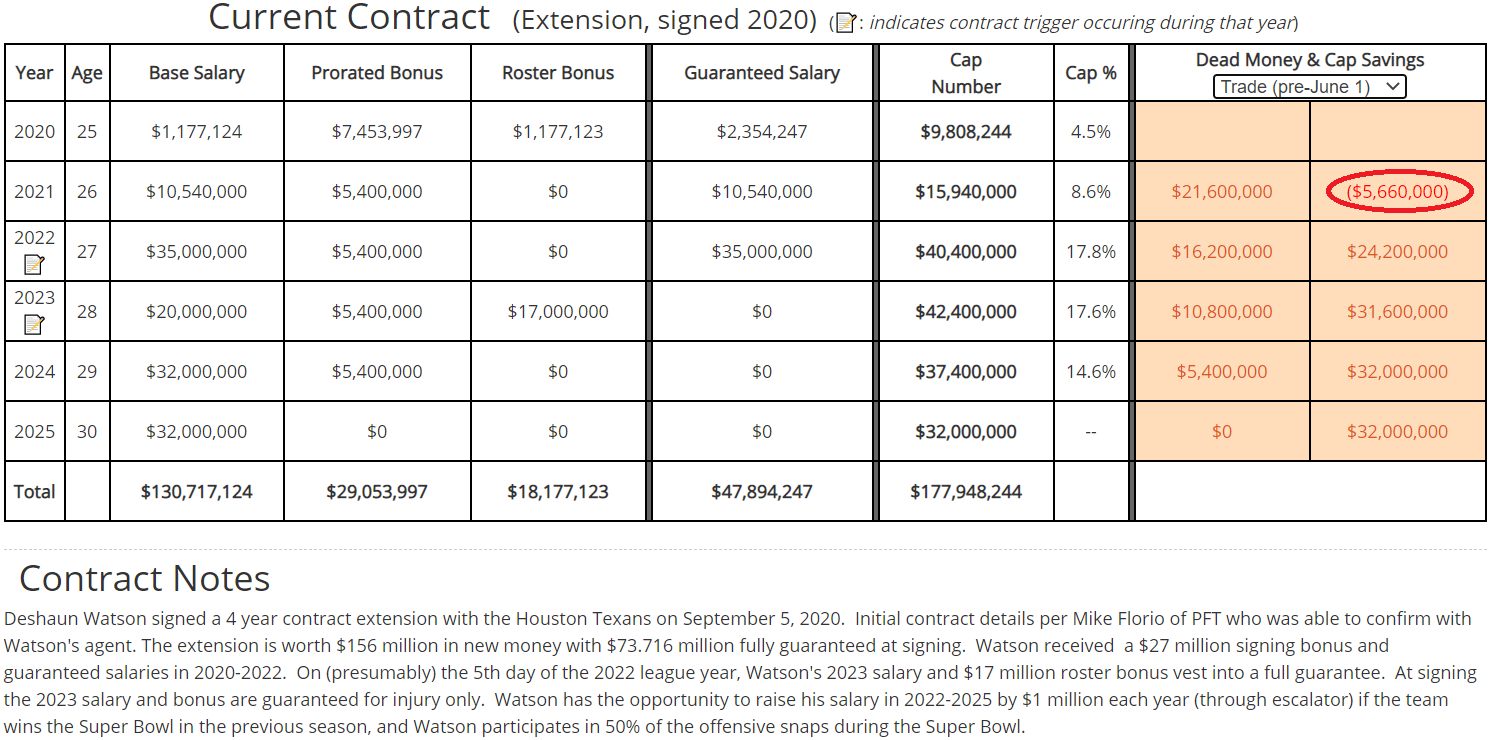 With Will Fuller entering free agency, his 75 (No. 59) targets will be vacated. The Texans lack the cap space to bring in a receiver that commands a Target Share similar to Fuller's 21.4-percent (No. 30) mark. Brandin Cooks already saw 119 (No. 18) targets last season, but through the first four games, Jordan Akins had more receptions (14) and receiving yards (168) than Cooks. Unfortunately, he missed valuable early-season playing time with a concussion and an ankle sprain, but logged a Snap Share of 70.0-percent or more in each of the first three games, running 26-plus routes in each. He flashed his upside after he returned from injury, but splitting time with Darren Fells and Pharaoh Brown, it was sporadic. He would only top a 70-percent Snap Share one more time in 2020, but did manage two top-14 performances in four games where he ran 20-plus routes.
Akins averaged 1.68 (No. 12) yards of Target Separation and 1.48 (No. 19) Yards per Route Run on the season. Though he only logged a 52.3-percent (No. 46) Snap Share, he was pretty heavily involved in the passing game with a 62.9-percent (No. 25) Route Participation mark and a 13.2-percent (No. 14) Hog Rate. At 35-years old, Fells is a cap casualty candidate for the cap-struck Houston Texans, and Brown (restricted free agent) is not a lock to return to the team either.
---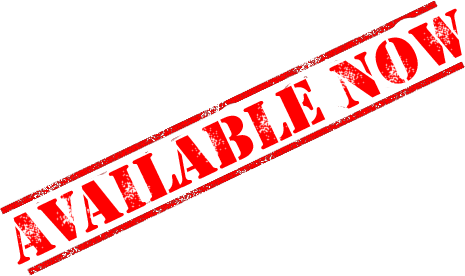 ---
Moving one or both tight ends allows Akins the opportunity to regain the role that he had pre-injury. Keeping Watson, who he helped draw a 106.1 (No. 11) QB Rating when targeted, would be good for Akins' 2021 fantasy value. If the Texans do move on, then it creates a bigger need to make cap space and will secure his spot on the team over his two tight end teammates that can't be afforded by the franchise.