Late round NFL Draft picks face uphill, if not mountainous, climbs to fantasy football relevance. But with the fragility of the running back position, it only takes one injury to act as an opportunity elevator. In an instant that formerly forgotten sixth or seventh rounder becomes a fantasy week-winning bell cow back. When healthy and given opportunity, sixth rounders Rex Burkhead, Latavius Murray, Spencer Ware and Andre Ellington each provided solid production to fantasy gamers over recent years. Even back in 2014, seventh rounders Justin Forsett, Ahmad Bradshaw and Rashad Jennings each averaged over 12 fantasy points per game. Despite minimal draft capital, late round running backs with otherwise impressive advanced stats, metrics, and analytics profiles can have big time fantasy success.
With that in mind, let's ignore the blue chip backs for a bit. Instead, we dive into the "penny stock" price runners with upside drafted in the 2019 NFL draft's sixth and seventh rounds. To be a potential breakout running back, we need a bell cow profile. This way, if an injury to the number one back occurs, our guy will get the majority of the workload rather than just increases in rushing-only, or passing-only, situations. We are looking for the size and Body Mass Index to handle a three down workload paired with the skills to excel in all phases of the game.
Dexter Williams, Green Bay Packers
Dexter Williams joins an exciting offense quarterbacked by a dude with enough game to force the Packers to shun Brett Favre. Dexter will be in a competition to gain Aaron Rodgers and new offensive coordinator Nathanial Hackett's affection with Aaron Jones and Jamaal Williams. Both are 2017 picks going into the third year of their four year rookie contracts. Jones was drafted later, in the fifth round, and performed well at the end of last season, showcased by his +31.6 Production Premium, sixth best in 2019. But, he started 2019 with a 2-game suspension and missed the final two games after being placed on injured reserve for a knee sprain.  Jamaal Williams, a fourth rounder, has an underwhelming profile and NFL production with a 11.78 (13th-percentile) Agility Score and a -15.6 Production Premium in 2019.
Dexter Williams has size at 5-feet 11-inches and 212-pounds to be a featured back in the NFL in the mold of Aaron Jones and Marlon Mack before him. Like Jones and Mack, Williams has impressive athletic measurables, posting a 126.2 (86th percentile) Burst Score and 11.16 (78th-percentile) Agility Score at the NFL Scouting Combine, and he is Best Comparable to Knowshon Moreno on PlayerProfiler.com. He was quiet at Notre Dame until his senior season when he ran for 995 yards and 12 touchdowns and caught 13 passes in just nine games. The new coaching staff  in Green Bay should not have any ties forcing them to try and make Jamaal Williams productive. So, if Jone falls to injury and the Pack seek big plays in the run game, D. Williams could be the afterthought RB you are glad you snagged in the late second round of rookie drafts.
Ty Johnson, Detroit Lions
Before the draft the Detroit Lions running back corps consisted of 2018 second rounder Kerryon Johnson, undrafted 27-year old Zach Zenner, and third down specialist Theo Riddick. Despite the excitement surrounding a potential 2019 Kerryon breakout, the Lions displayed dissatisfaction with their backfield during free agency. They pursued Rams' restricted free agent Malcolm Brown with a 2-year deal worth at least $3.3 million. However, the Rams wouldn't let him go and matched Detroit's offer.
Enter the Maryland product Ty Johnson, the 13th pick of the sixth round. Ty had his best season as a Terrapin as a Sophomore rushing for over 1,000 yards on just 110 carries. He caught 16 balls that Sophomore year as well, and ended up averaging 7.0 (93rd-percentile) yards per carry for his career. But the truly exciting aspect of Ty's profile is his roadrunner-like speed. At 210-pounds, he blazed at his pro day posting a 107.1 (85th-percentile) Speed Score. The Lions spent this offseason looking for another running back, and they found an exciting one in the sixth round. If Johnson were to get a chance to rush behind the Lions offensive line that includes 2018 first rounder Frank Ragnow and provided Kerryon Johnson with a 105.0 (No. 5 in 2019) Run Blocking Efficiency, Ty Johnson could be the Johnson in the Detroit backfield that breaks out. I would love to get him in the third round in rookie drafts this year.
Mike Weber, Dallas Cowboys
The Cowboys really like Ohio State running backs. Like, they reeeaaaallllly like them. Former Buckeye Ezekiel Elliot is the unquestioned workhorse atop the Dallas depth chart. But now who his back-up will be in 2019 is not so clear. This offseason Dallas declined to re-sign Zeke's primary backup for the past two years, Rod Smith, another Buckeye RB alum. That leaves fourth rounder and Memphis product Tony Pollard and the seventh rounder from Ohio State, Mike Weber, to battle for the number two role behind Elliott.
---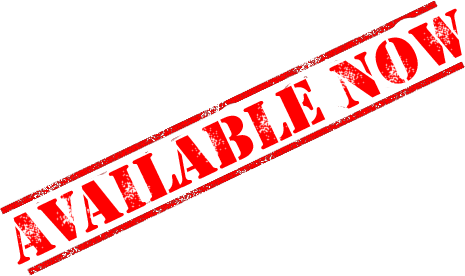 ---
Despite the higher draft capital for Pollard, Weber is the player with the more exciting profile with bell cow potential. Weber has the better size, 30.3 (52nd-percentile) Body Mass Index versus Pollard's 28.5 (16th-percentile), even though they have only a one pound weight difference. Athletically, there is no comparison. Weber is the tall dude you pick first when selecting teams at the court for pick-up basketball, while Pollard is the kid who shows up in jeans shorts and Skechers and you keep your fingers crossed your squad doesn't get stuck with him. Weber ran fast enough for a 105.7 (82nd-percentile) Speed Score and is no stranger to the gym doing 22 bench reps at the combine, good for a 117.7 (71st-percentile) SPARQ-x Score. Pollard is a 21st-percentile SPARQ-x athlete and never exceeded the 600 yard rushing mark in college, instead specializing in the passing game.
Not only was Weber a blue chip prospect coming out of high school, with offers from Alabama, Georgia, and Michigan, but he performed when given opportunity at a premier Big Ten program in Ohio State. After sitting out his freshman season behind a familiar face in Zeke, as a true sophomore he rushed for over 1,000 yards and had 23 receptions while splitting carries with Curtis Samuel. He was banged up as a junior, and then went for over 1,000 all-purpose yards last year as a senior splitting time with future NFL back J.K. Dobbins. Pollard may catch some passes this season, but if Zeke were to catch the injury bug, Weber is the back you want given his workhorse profile. A top-15 running back in the Player Profiler rookie rankings, I'm saying "gimme, gimme, gimme" all day in the third round of dynasty rookie drafts.
Rodney Anderson, Cincinnati Bengals
The Bengals have one of the best young all-purpose running backs coming into his third year in Joe Mixon. They also bring back respectable satellite back Giovani Bernard; however, 2019 is the final year of his contract and he missed four games in 2018 due to a knee sprain. After new head coach Zac Taylor cut Mark Walton as a culture move, the RB cupboard looked pretty bare in Cincinnati, especially in 2020. With that in mind, Cinci used two sixth round picks on running backs. They drafted Trayveon Williams and Rodney Anderson at 6.08 and 6.39, respectively. Again, avoid being a strict draft capital slave in valuing these rookies and zoom out to view the full profiles.
Mixon, the Bengals current bell cow, is 228-pounds and Anderson is 224. Bernard, the current satellite back, is 202-pounds and Williams is 206. Anderson is a black box athlete because he didn't participate at the combine or the Oklahoma pro day. He was/is still recovering from a torn ACL suffered his Junior season after only two games. His Sophomore season though, this Sooner was a Boomer. He caught 17 passes for 281 yards and five touchdowns and ran for 1,161 yards. His 8.5 (98th-percentile) college yards per carry is exceptional. Anderson, like Bryce Love, fell in the NFL draft due to injury concerns. It isn't a stretch to envision the Bengals believing they grabbed their Bernard replacement first in Williams; then, they took the luxury upside pick on the exciting bell cow prospect that may need a year to fully recover from injury. If bad luck were to befall Mixon in 2019, or especially in 2020, Anderson is the man to fill his role. As a third round rookie draft dart throw, yes please!