This draft season is providing the best opportunity in years to hammer elite running backs in the first two rounds. There's a distinct drop off after Dalvin Cook goes off draft boards according to the FFPC. The next running back, Sony Michel, is being drafted a whole round later.
To establish reliability at both running back and wide receiver, T.Y. Hilton and A.J. Green are solid candidates in the third-round of drafts. Available as late as the end of the third round in 10-team leagues, these players give drafters a chance to take advantage of the aging-player discount. Simply put: both receivers will be ages 30 and 31 respectively during the 2019 NFL season, but their talent and production precede their ADP's. They've both proven they're still top wide receivers, and are being drafted at the back end of the top receiver group. Advanced stats, metrics, and analytics offer insight as to why these players justify using this strategy.
T.Y. Hilton, WR, Indianapolis Colts
In 2018, Hilton proved he's still got the juice. With no signs of slowing down, the soon-to-be 30 year-old set career high's in yards-per-game (90.7), catch-rate (63.3-percent), and yards-per-target (10.6). The 5-9 183-pound receiver also posted a 16.6-percent Hog Rate (No. 12), representing how much Andrew Luck still relies on him in the passing game.
Although not a touchdown machine – he has never posted double-digit touchdowns – Hilton is a YAC-monster whose long gains make up for a lack of scoring plays. He logged 437 yards-after-catch (No. 6), even while missing two games with a quad strain.
---
Look up T.Y. Hilton's Lifetime Value on the Dynasty Dominator in The App Store: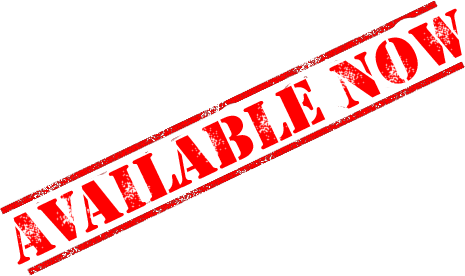 ---
Not only is Hilton's skillset that of a clear real-life and fantasy WR1, his situation makes him a high-floor play that owners can rely on week to week. The Colts ran passing plays at the fourth-highest rate in the NFL in 2018, and Hilton was their go-to target. In need of a stronger supporting cast behind Hilton, Indy added Devin Funchess and explosive rookie Parris Campbell this offseason. However, Funchess figures to be the big-slot target which will negatively impact Tight-End Eric Ebron, rather than Hilton. Campbell is a talented, but developmental-player who will earn more snaps as the season progresses.
Hilton does not possess the touchdown upside of players like Antonio Brown or Mike Evans, However, those players are being drafted more than a whole round earlier than him. His usage and positioning within an elite offence make him a candidate to finish as a top-ten wide receiver. Picking one or two reliable running backs early and waiting on a player like Hilton is the optimal play, given the drop-off in reliability after the elite backs are gone. With an FFPC ADP of 32.06, Hilton is a safe bet for owners who choose to wait on taking a wide receiver.
A.J. Green, WR, Cincinnati Bengals
2018 was a tumultuous season for the Bengals' alpha-dog receiver. A toe sprain limited him to 9 games, 8 if you exclude the one quarter he played in Week 13 before reaggravating his toe. In those 9 games, Green asserted his dominance, posting a 31.3-percent Dominator Rating (No. 7).
Along with the high Dominator Rating, Green logged a 17.7-percent Hog Rate (No. 9), indicating that when Andy Dalton threw the ball, the 30-year old wide receiver still commanded his attention. Excluding Green's lost Week 13, he saw no less than 7 targets or 58-yards in a single game. This shows impressive consistency for a player who will soon turn 31, and his 38.78 FFPC ADP is showing that he's being overlooked by drafters.
---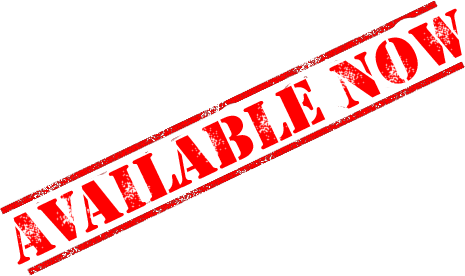 ---
Unlike Hilton, the seven-time Pro-Bowler delivers high-touchdown upside, posting double-digit touchdown seasons three times during his career. In addition to touchdown upside, the 6-4 210-pound receiver had a total target distance of 1045 yards (No.38) in 2018, an impressive mark considering he was only active for nine games. The big-bodied wide receiver also proved he can still dominate defensive backs, managing a 66.7-percent Contested Catch Rate (No.3).
Green expressed his excitement to play in Zac Taylor's offense this season, which emphasizes downfield passing and play-action. For a player who gained 0.58 Fantasy Points-per-Pass Route (No. 11), an increase in passing volume raises his already high-floor. Considering the Bengals threw the ball a modest 36.2 times per-game in 2018 (No. 20), Green is primed for a big season as the focal point of an offense with an improved philosophy.
A combination of age and his 2018 toe injury are suppressing Green's ADP in best ball drafts. This is providing a window of opportunity for those looking grab one of the last available WR1's in fantasy football drafts this off season. Just like the case of Hilton, you can wait to confidently draft him as your WR1, while picking up one or two elite running backs in the process.