Rushing quarterbacks are said to have a "Konami Code," calling back to an all-powerful video game cheat. Rich Hribar coined the term in 2013 and proved in the same year that rushing quarterbacks possess more value than non-rushing quarterbacks. The fantasy football industry has since examined the rushing versus non-rushing quarterback corollary and furthered it. RotoUnderworld's World Famous Draft Kit awards more value to rushing quarterbacks than other fantasy football services, while also adhering to the Late Round QB philosophy. The goal in standard, single-quarterback leagues should be to target rushing quarterbacks at value. Let's examine top Konami Code quarterbacks and their advanced stats, metrics and analytics profiles.
Kyler Murray (ADP: 105.7)
Kyler Murray's fantasy football intrigue is obvious to anyone who has gazed upon his nearly immaculate prospect profile. From his electric playmaking ability to his elite college production metrics, Murray brings a versatile skillset to the field. He excelled in a spread offense akin to his Oklahoma counterpart and fellow first overall pick Baker Mayfield. With the Cardinals hiring Kliff Kingsbury, Murray will be set up to succeed in a similar style offense.  While they have similar potential as football players, Murray laps Mayfield for the value.
Murray eclipsing 1,000 rushing yards in 2018 shows his rushing prowess. He brings dual threat ability the league has not seen since Michael Vick. His skill-set and situation give him the ability to lead all quarterbacks in total passing and rushing yards. Draft him whenever possible at this current value, before his preseason highlight reel sets Twitter on fire and his draft position spikes.
Cam Newton (ADP: 96.51)
Cam Newton might as well be renamed fantasy's Ye Ol' Reliable. His fantasy points per game finishes since 2011, with only one appearance outside the top eight, embody this title. The simple points per game metric serves him well for two purposes. It captures his weekly ceiling and disregards injuries to other quarterbacks in a particular season, yielding a more accurate ranking. Comparing his points per game to his ADP shows us how much of a value he currently is.
Other NFL quarterbacks wish they could be in a situation as good as Newton's heading into 2019. The pass catchers include precocious, young talent in Christian McCaffrey, D.J. Moore, Curtis Samuel, and Ian Thomas. Greg Olsen compliments this group well, and is primed to see copious amounts of targets in his swan song season. These pass catchers are flat out good and raise Newton's weekly floor and ceiling more than his ADP suggests. This is the best supporting cast of his career, and somehow his ADP is lower than it should be. He's a consistent quarterback with  a top-three ceiling. Fantasy football doesn't have to be hard. Draft Cam Newton.
Lamar Jackson (ADP: 106.83)
The late-round QB process will lead to the Lamar Jackson archetype every single time. The rub in drafting him after a horrific showing as a passer in his rookie campaign is that he doesn't have much upside. That because he's a bad passer, he can't have a statistically explosive season. That is absolutely incorrect. While he's not a great thrower of the ball and probably never will be, he has the ultimate Konami Code potential. And for that reason, he's the best ADP value at his position at this moment.
---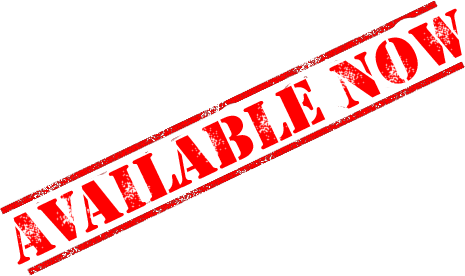 ---
After taking over as the starting quarterback in Week 11, Jackson produced 11.37 points per game from his rushing output. If this continues, and he also takes a few steps forward as a passer in 2019, he has a top-five positional finish in his range of outcomes. His 8.5 (65th-percentile) College YPA is better than most people realize. And new acquisitions Marquise Brown, Miles Boykin, and Justice Hill show that the Ravens are fully invested in Jackson;s development as a passer. They'll all play different but vital roles in what could be a highly efficient, low volume offense.
This Ravens team has a lot of parallels to the 2013 San Francisco 49ers. Like Colin Kaepernick, they have a rushing quarterback producing solid fantasy numbers. Like Frank Gore, they have an established running back in Mark Ingram. And like Anquan Boldin and Vernon Davis, they have a relatively simple passing game with a consolidated target distribution in players like Marquise Brown and Mark Andrews. In 2013, the 49ers ranked No. 31 in total plays run but No. 14 in yards per play. Greg Roman, paired with a Harbaugh once again, will try to replicate the success of those 49ers. If that happens, Jackson becomes a screaming value and the perfect late round QB target as July gets underway.
Conclusion
This is a summary of the process in identifying and drafting Konami Code quarterbacks. Pick players with plus-rushing ability. Pick players on offenses that have shootout potential. And because the position is heavily replaceable, get appropriate value.