Among all positions in fantasy, wide receiver remains the hardest to evaluate on a week-to-week basis. Wide receivers compete with more of the same position on the field at one time. Unlike running back and quarterback, they see far less opportunity in a game. Understandably, this makes the wide receiver landscape substantially more difficult to project week in and week out. Small nuance in the way gamers evaluate week to week match-ups can be monumental. With that said, evaluating wide receiver match-ups against total team defense is obsolete. Where the true value lies is in deciphering the wide receiver versus cornerback battles that ensue from week-to-week. Using advanced stats, metrics and analytics, this series will break down the top wide receiver vs cornerback match-ups each week. Identifying these marquee match-ups will give fantasy gamers an automatic edge in their line-ups.
Courtland Sutton, DEN vs Malcolm Butler, TEN
Courtland Sutton's presence in this matchup column is long overdue. Sutton has supplanted Emmanuel Sanders as the Broncos top receiving option and fantasy gamers are finally cashing in. Logging a top 24 finish in three of five games this season, he now sits inside the top 10 WRs in fantasy. However, Sutton has yet to log a top-five WR finish this season. Heading into Week 6, his matchup with Malcolm Butler has the perfect conditions to yield that monster finish that gamers want.
---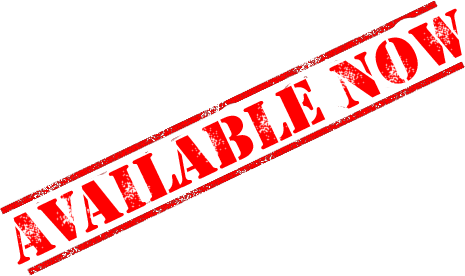 ---
Through five weeks, Butler has been among the most generous corners in terms of yardage given up. On 164 (No. 66 among qualified cornerbacks) Routes Defended, he's given up 28 (No. 68) Receptions Allowed for 374 (No. 72) total yards. Moving away from totals, Butler's 75.7-percent (No. 72) Catch Rate Allowed paired with his 13.4 (No. 49) Yards Per Reception Allowed have earned him a -30.2 (No. 73) Coverage Rating. From an efficiency standpoint, his average 124.0 (No. 59) Passer Rating Allowed on a 22.6-percent (No. 40) Target Rate suggests that QBs have no problem targeting and succeeding against Butler.
Butler averages 15.5 (No. 66) Fantasy Points Per Game Allowed. On a per play basis, he's averaging 2.09 (No. 66) Fantasy Points Per Target Allowed and 0.47 (No. 58) Fantasy Points Per Cover Snap. Sutton's 23.9-percent (No. 22) Target Share poses problems for Butler, who has a propensity to crumble under volume. Another wrinkle to this matchup is Sutton's TD and red zone efficiency. His seven (No. 1) red zone receptions and three TDs offer tremendous upside, as Butler has already given up two (No. 47) TDs this year.
Julio Jones, ATL vs Byron Murphy, ARI
An Arizona defense that's allowing an average of 270 passing yards per game makes nearly any WR facing them a lock button play. This week, that WR is Julio Jones. After a hot start to his fantasy season, Jones is coming off a pair of letdown finishes. Lucky for gamers, this week's matchup against rookie Byron Murphy will get him right back on track. Murphy, coming off his worst game of the season against Bengals WRs, is now ground zero for a Jones smash week.
As mentioned before, Murphy had a rough game against Cincinnati last week. Allowing 10 receptions for 97 receiving yards and one TD to Bengals WRs, he surrendered 25.7 (No. 72) fantasy points. Although it was his worst outing, this isn't abnormal for Murphy. Last week was his second time in five games giving up 20 or more fantasy points and his third time giving up 10 or more in a single game. On 152 (No. 56) Routes Defended, Murphy has 25 (No. 60) Receptions Allowed for 265 (No. 56) Yards Allowed and three (No. 65) TDs.
Murphy isn't giving up a ton on a per play basis with 10.6 (No. 15) Yards Per Reception Allowed, but his 2.6-percent (No. 56) Burn Rate suggests he's susceptible to giving up big plays to opposing WRs. The fantasy numbers back that notion. Murphy allows 13.9 (No. 60) Fantasy Points Per Game with 1.83 (No. 51) Fantasy Points Per Target Allowed. Though Jones presents matchup problems for most of the corners in the NFL, his matchup with Murphy makes him a top WR play this week in particular.
Terry McLaurin, WAS vs Xavien Howard, MIA
Hiding inside what is inarguably the least sexy matchup on the Week 6 slate is a fantasy gem in Terry McLaurin. McLaurin burst onto the fantasy scene with three consecutive top 24 finishes to kick off his rookie campaign. In doing so, he's become one of the top WRs through five games in 2019. This week, he draws a favorable matchup against Xavien Howard. Howard and the Dolphins give up an average of 172 receiving yards and 27.5 Fantasy Points Per Game. With game script projections suggesting this should be a shootout, McLaurin is another lock button play this week against Howard.
Howard, despite his overall reputation as a solid cornerback, isn't one. His 150.0 (N0. 74) Passer Rating Allowed on a 29.6-percent (No. 68) Target Rate shows plenty of inefficiency on the surface. Furthermore, on 108 (No. 17) Routes Defended, Howard has 26 (No. 64) Receptions Allowed for 315 (No. 63) Yards Allowed in four games. His 12.1 (No. 35) Yards Per Reception Allowed and 9.8 (No. 68) Yards Per Target Allowed have earned him a -41.3 (No. 74) Coverage Rating by RotoUnderworld standards. Howard is also allowing a whopping 81.3-percent (No. 74) Catch Rate to opposing WRs.
Howard's inability to be a viable cover corner presents ample opportunity for McLaurin. However, its Howard's 1.53 (No. 60) average yards of Target Separation allowed that makes this matchup intriguing. McLaurin's 114.6 (95-percentile) Speed Score has helped pave the way to his 308 (No. 31) receiving yards on only 19 (No. 39) receptions. A true deep threat, McLaurin has a 15.7 (No. 12) Average Target Distance and 487 (No. 16) yards of Total Target Distance. Howard's 18.9 (No. 74) Fantasy Points Allowed Per Game, coupled with his struggles in separation, make McLaurin another top WR play in Week 6.
Keenan Allen, LAC vs Joe Haden, PIT
Perhaps the most intriguing matchup of the week will be headlined by Keenan Allen and Joe Haden. Reasons being, Haden passes the analytical test by a fair margin and has yet to give up any big fantasy days to WRs this year. Grading out favorably among corners by RotoUnderworld standards, Haden appears to be among the best in the NFL. Looking at previous matchups however, Haden hasn't been the primary coverage of any elite receivers like Allen. Analyzing the data even further, there are plenty of reasons why this is a great matchup for Allen.
Wide receivers going against Haden have had little production. He's only given up 15 (No. 26) receptions for 169 (No. 19) Yards Allowed. At surface level, those totals are entirely misleading. Haden has just 22 (No. 16) Targets Allowed for a 14.6-percent (No. 6) Target Rate. That target rate comes on a total of 152 (No. 56) Routes Defended, where Haden averages 7.7 (No. 40) Yards Per Target Allowed and 11.3 (No. 25) Yards Per Reception Allowed. By the numbers, it's clear that the lack of production given up by Haden is due to a lack of volume coming his way.
Allen leads all WRs with 69 (No. 1) targets through five games and holds a 23.7-percent (No. 24) Target Share in the Chargers offense. The inevitability of volume that's coming Haden's way through Allen is insurmountable. Allen averages 20.2 (No. 6) Fantasy Points Per Game on the heels of a 107.0-percent (No. 1) True Catch Rate through five games. He will be the toughest test to Haden's game so far this year, and gamers can bank on a top-three WR finish.
Larry Fitzgerald, ARI vs Isaiah Oliver, ATL
The conditions in which this matchup is set to occur are too good to pass on. Christian Kirk being sidelined with an ankle injury already propels Larry Fitzgerald to fringe WR1 status against a struggling Falcons defense. With Desmond Trufant out with a toe injury, Fitzgerald now draws coverage from one of the worst corners in the league in Isaiah Oliver. Oliver made an appearance in last week's column as he was set to battle with Will Fuller. Following that massacre, There's no way this matchup can be left out this week.
Not much has changed in terms of Oliver's play since last week. He's coming off his fifth straight game in which he's given up 10 or more fantasy points and continues to bleed production to opposing WRs. On 135 (No. 41) Routes Defended, Oliver has 27 (No. 67) Receptions Allowed for 342 (No. 70) Yards Allowed. His 75-percent (No. 70) Catch Rate Allowed on 26.7-percent (No. 61) Target Rate have Oliver graded among the bottom corners in the league, amounting to a -20.5 (No. 68) Coverage Rating.
Oliver averages 14.6 (No. 63) Fantasy Points Allowed Per Game and 2.03 (No. 60) Fantasy Points Per Target through five games. While the matchup is enticing based on Oliver's data alone, Fitzgerald has logged less than 10 fantasy points in only one game so far this season. His 29 (No. 11) receptions for 358 (No. 18) receiving yards already offer a strong baseline for success going forward. This week's matchup against Oliver gives Fitzgerald easy top five WR upside.