Ah, the sleeper — the most sought-after species in the fantasy wilderness. While they may reside near the bottom of the food chain in August, every year we see a handful of players rise to the top by season's end. Oftentimes, these guys make the difference in our quest for fantasy survival. Consider Adam Thielen, Devin Funchess, Robby Anderson, Cooper Kupp, JuJu Smith-Schuster, Jermaine Kearse, Kenny Stills, and Mohamed Sanu. All finished 2017 as top 30 PPR wide receivers despite a pre-season ADP outside the top 100. This begs the question — how do we identify the most likely candidates to breakout in 2018? We start by considering a player's path to opportunity, then factor that into his advanced stats, metrics, and analytics player profile.
Chris Godwin, Tampa Bay
Chris Godwin is the epitome of what we look for when identifying potential breakout candidates. He has a complete athletic profile, was highly productive at the college level, and has a path to target volume. Although there are plenty of talented pass-catchers in Tampa Bay, he is still in line to receive a significant increase in targets as, at minimal, the starting slot receiver over Adam Humphries in three receiver sets. The good news is the Bucs ran 11-personnel 62-percent of the time in 2017, meaning even if Godwin were third on the depth chart, he will still see the field plenty. Godwin saw his opportunity increase late in his rookie season with 94.1-percent and 77.2-percent snap shares in weeks 16 and 17, respectively. In those two games combined, Godwin caught 10 passes for 209 yards and one touchdown. He was targeted 18 times, three of which came in the red zone.
At Penn State, Godwin had a Breakout Age of 19.5 (77th-percentile) and a College Dominator Rating of 34.9 percent (67th-percentile). He is an impressive athlete, as indicated by his incredible 128.3 (95th-percentile) SPARQ-x Score. His 4.42 (89th-percentile) 40-yard dash time and 109.5 (89th-percentile) Speed Score show he has the speed to outrun most defensive backs and win down the field. He proved to be a big-play threat by averaging 16.6 (77th-percentile) yards per reception in his final college season. Godwin is far more than just a deep receiver, though. In fact, he can win at all levels. He possesses the quickness and explosiveness, as indicated by his 11.01 (72nd-percentile) Agility Score and 124.2 (68th-percentile) Burst Score, to effectively get in-and-out of breaks on short and intermediate routes. His reputation as a contested catch savant is backed by a 10.17 (78th-percentile) Catch Radius which, coupled with his size (6-1, 209 pounds), is an indication of a red zone monster. Whether it's by a DeSean Jackson injury, or by just purely out performing the declining veteran, it's not at all difficult to picture a scenario where Godwin finds himself second on the depth chart at some point during the season.
Kenny Golladay, Detroit
Much like Taylor, Kenny Golladay had a mostly uneventful rookie season. He started strong with four receptions for 69 yards and two touchdowns in Week 1, but did not top 65 yards or score again until Week 17. He finished the year with 477 yards and three touchdowns on 28 receptions. A combination of injuries—he missed five games with a hamstring injury — and being low in the target pecking order, contributed to the lukewarm stat line.
A larger target share is in order for year two. Golladay is likely the greatest beneficiary of tight end Eric Ebron's offseason departure. Ebron saw 86 passes thrown his way in 2017. More importantly, 12 of those targets came in the red zone. At 6-4 218 pounds, Golladay will become a Matthew Stafford favorite inside the 20. As long as he's on the field he commands targets, and he will be on the field plenty. Sure, the presence of veterans Golden Tate and Marvin Jones caps Golladay's ceiling, but will not prevent him from seeing the field enough to enjoy a productive season. No team has run 11-personnel (three wide receivers) more than the Lions over the last two seasons (84 percent). The last six weeks gave us a glimpse into how the Lions will use their rising star going forward which should ease any further concerns about his opportunity share. In each of those games, Golladay saw a snap share of 79 percent or greater, including 100 percent and 92.3 percent in Weeks 16 and 17. He out-snapped Tate Weeks 14-17. It appears Golladay will be the starter opposite Jones in two receiver sets while Tate works in the slot. It's exciting to think about Golladay commanding a larger target share since he did so well with the limited opportunities he had as a rookie. He was fifth in the league with 17.04 yards per reception and had a Production Premium of +24.1.
A look into his athletic profile is even more evidence of an imminent breakout. Golladay boasts an impressive 110.7 (92nd-percentile) Speed Score and 10.18 (81st-percentile) Catch Radius. He has a 118.2 (84th-percentile) SPARQ-x score and had a 41.8 percent (84th-percentile) College Dominator Rating. Golladay's athletic profile and efficiency metrics, combined with an increase in volume, make him a prime breakout candidate that can be found in the 12th round of most drafts.
Anthony Miller, Chicago
Anthony Miller was basically an afterthought during the draft process. All the wide receiver talk was about D.J. Moore, Courtland Sutton, Calvin Ridley, etc. Even while impressing throughout training camp and preseason, Miller is still being taken after Moore, Ridley, and Michael Gallup in fantasy drafts. Frankly, drafters are getting it wrong. My bets are on Miller finishing as the top scoring rookie receiver in PPR leagues. He has target volume opportunity, athleticism, and college production in his favor. The Bears will be a different offense in 2018. Gone are the days of the ancient John Fox offense and in is the innovation and modernization of Matt Nagy's system. Also gone are most of Chicago's receiving options from a year ago, leaving behind 216 (46.9 percent) available targets and 2,197 air yards. While he will have to compete for targets with offseason acquisitions Allen Robinson and Trey Burton, Miller's profile suggests he will command plenty of looks even as a rookie. His 4.55 (47th-percentile) 40-yard dash time may not be special, but he wins his routes with elite short-area quickness and explosiveness, not speed. He has quick feet, great body control, and has shown the ability to adjust to the football in the air. Miller sports a 121.1 (89th-percentile) SPARQ-x Score to go along with his 128.8 (85th-percentile) Burst Score, and 10.91 (83rd-percentile) Agility Score. His 10.14 (74th-percentile) Catch Radius is impressive for a receiver of his size.
The second-rounder was completely dominant at the University of Memphis. He had 95 receptions for 1,434 yards and 14 touchdowns in his junior season. He followed that up with 96 catches (No. 5 in the country), 1,462 yards (No. 3), and 18 touchdowns (No. 1) as a senior. The 5-11, 201-pound Miller had a 39.9-percent College Dominator Rating (80th-percentile), and his college success should translate quickly to the NFL where he will see snaps both in the slot and outside the numbers. As the unquestioned second receiver after Robinson, it's very plausible Miller will produce top 36 PPR WR numbers as a rookie. He can be found in the double-digit rounds of most fantasy drafts.
Taywan Taylor, Tennessee
How is Taywan Taylor still flying under the radar? I don't get it. Sure, he had a quiet rookie season with just 16 receptions (28 targets), 231 yards and one touchdown, but when we consider his opportunity, combined with his athletic profile, Taylor screams breakout star. He touts a 96.3 Speed Score (56th-percentile), 123.0 Burst Score (61st-percentile), and an impressive 10.78 Agility Score (92nd-percentile). His best comparable player? Doug Baldwin. Taylor was a dominant college producer at Western Kentucky. Over his final two seasons, he combined for 184 receptions, 3,197 yards and 34 touchdowns. His 41 career touchdowns is good for 10th best in NCAA history. He holds a 38.6 percent (77th-percentile) College Dominator Rating and averaged over 17 yards per reception in his sophomore, junior, and senior seasons.
He clearly has the ability and athleticism, now just needs the opportunity. Taylor was buried on the depth chart in his rookie season behind first-round pick Corey Davis and veterans Eric Decker and Rishard Matthews. He now has a clearer path to targets entering 2018. With Decker no longer on the team and Matthews on PUP with an undisclosed injury, there are an additional 170 targets to go around. This means Taylor, who has been lining up both outside and in the slot during training camp, could conceivably see close to 100 targets. That amount of opportunities, in what will be an improved Titans offense (no more "exotic smash mouth") gives Taylor top 24 WR potential. That's tremendous value for a guy that can be found after the 15th round in most drafts.
John Brown, Baltimore
Unlike the other four sleepers we've identified, John Brown has been a productive fantasy commodity in the past. He saw over 100 targets in each of his first two seasons (2014-2015) after being drafted in the third-round by the Cardinals. Over that span, Brown combined for 113 receptions for 1,699 yards and 12 touchdowns. He proved to be a big-play threat that could score from anywhere on the field. Injuries derailed his next two seasons when he combined for just 60 catches for 816 yards and five scores. After four seasons with the Cardinals, Brown left the desert to sign a one-year deal with the Ravens where joins a less than stellar receiving corps. The 28-year-old has received rave reviews throughout training camp as he's developed a strong rapport with quarterback Joe Flacco and has been impressing as a playmaker. The most encouraging reports out of camp, though, are of his health. Brown has avoided injury thus far, providing optimism that he left his durability concerns behind in Arizona.
---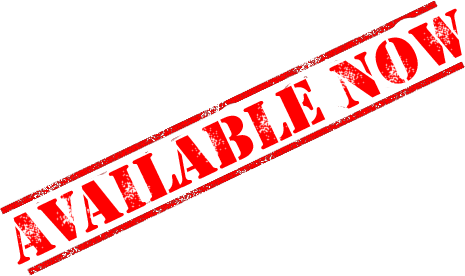 ---
Buccaneers receiver DeSean Jackson is Brown's most comparable player based on their respective athletic profiles. Anyone who owned him in fantasy football during the 2015 season knows that when he's at full health, Brown is more than capable of producing like Jackson. His 4.34 (98th-percentile) 40-yard dash time, combined with his 11.03 (71st-percentile) Agility Score, equal a player who can win with both quickness and deep speed. A healthy Brown would provide a huge boost to an offense that finished 29th in passing yards and 23rd in passing touchdowns in 2017. The Ravens enter 2018 with a league leading 332 (59.1-percent) available targets and 2,829 air yards (71.3-percent), giving a veteran playmaker like Brown a perfect opportunity to carve out a major role. The man they call "Smokey," is a minimal risk in the 14th-round who could return the greatest reward to those who choose to draft him.