CeeDee Lamb is no stranger to becoming an alpha wide receiver at a young age. He had one of the best seasons in Texas high school football history, with 98 catches, 2,032 receiving yards and 33 touchdowns as a senior. The No. 24 ranked receiver in his high school class, he committed to Oklahoma as a four-star recruit, where he became an impact player from day one. He led all incoming rookie wideouts with 807 freshman year receiving yards. While the production wasn't enough to qualify for a first-year breakout, he can be forgiven for sharing the field with future NFL stars in Mark Andrews and Marquise Brown.
Lamb improved every year while playing with three different, albeit Heisman-caliber, quarterbacks in Baker Mayfield, Kyler Murray and Jalen Hurts. His sophomore year production gave him a 19.4 (81st-percentile among qualified wide receivers) Breakout Age. He produced a 25.6-percent market share of the team's receiving yards and touchdowns despite future first-rounder Brown producing a 26.2-percent share of the offense. After leading the class in freshman season receiving yards, his 1,158 sophomore year total ranked only behind Jerry Jeudy in this rookie class. A dominant junior year saw him end his Sooner tenure with a 38.1-percent (77th-percentile) College Dominator Rating. More impressively, Lamb lined up primarily on the outside as opposed to the slot, which separates him from the other top tier receivers in this draft class.
While having great counting stats, Lamb also performed well in many advanced production metrics. Per Pro Football Focus, he ranked No. 4 in the nation with 3.99 yards per route run in 2019, ending his career with a 3.01 mark. He had 3.49 yards per team pass attempt, a predictive statistic cited at times by J.J. Zachariason. He also ranked No. 3 in the class with 11.2 yards after contact per reception. This is a skill that translates well to the next level. It can especially be seen in his punt returning, with his 475 career punt return yards and 12.8 average in his sophomore year.
Lamb was never realistically expected to blow the doors off the Combine with his athletic testing. He checked in at 6-2, 198-pounds, which gives him a low 25.4 Body Mass Index, though he can always add weight and strength at the pro level. His 4.50 (67th-percentile) 40-yard dash gives him a 97.9 (63rd-percentile) Speed Score, and his 120.7 (47th-percentile) Burst Score is a middling number. What we should care more about is the fact that he added size, speed and quickness during his college career. Coming out of high school, he ran a 4.60 40-yard dash and "boasted" a 31.6-inch Vertical Jump. His improved his 40 by a full tenth of a second in Indianapolis, and his 34.5-inch Vertical represented a near three-inch improvement from high school.
---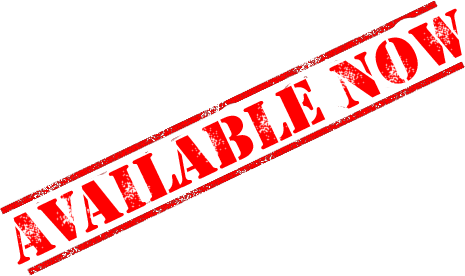 ---
It's fair to wonder how a player with Lamb's size-speed profile managed to average 21.6 (96th-percentile) yards per reception. The easy answer is that he played in a Big 12 conference that treats playing defense as optional. Fortunately for our readers, we here at the Underworld choose to dig deeper. It's been suggested that the 10-yard split is more predictive of NFL success than the 40-yard dash, being a better measure of a player's true speed. Per Marcus Mosher, Lamb's 1.46 split puts him in the 99th-percentile among all wide receivers since 1999. This would help explain the elite yards per reception numbers. It also help explains how he ranks second among incoming rookies in gains of 15 or more yards and, combined with his punt returning ability, how he recorded such good yards after contact/missed tackle numbers.
It's hard to find much wrong with Lamb's prospect profile unless you're reaching. He's not as big or strong as a typical alpha receiver, but can always add weight and strength. He's not injury prone, with only a concussion last season and a freshman year AC joint injury to speak of. Film grinders will point to his contact balance, ball-tracking skills and strength at the catch point as his big strengths. The numbers guys will cite his elite age-adjusted college production as part of a stacked supporting cast and the fact that he improved each year. Jerry Jeudy and Jalen Reagor are impressive, but they can't hold a candle to the true alpha dog of this class. No one should take any receiver in rookie drafts before the top four running backs are off the board. Regardless, Lamb should be locked in as a top-five player in this deep class.