Anthony McFarland bulked up ahead of the NFL Combine and bolstered his draft stock by blazing a 4.44-second 40-yard dash. The added mass – he played at 198-pounds for Maryland – didn't slow him down. He clocked a 92nd-percentile time among qualified running backs at 5-8, 208-pounds, which translates into an 31.6 (80th-percentile) Body Mass Index (BMI). It also earned him 107.0 (85th-percentile) Speed Score. His marks in these key predictive metric categories offer a glimpse into his potential at the NFL level. However, it's not all roses for McFarland. His below-average College Dominator Rating and pedestrian College Target Share raise red flags. Couple that with the third-lowest Burst Score among qualified rookie running backs and that paints a less-than-flattering picture of his prospects.
McFarland packs a powerful big-play punch and possesses the durability to bang between the tackles. He departs Maryland after two seasons, which offers a small sample size to grade him on, clouded further by injury. He garners less attention than his peers in this class who sport similar builds and advanced metrics but, when healthy, his electric playmaking and athleticism figure to translate into NFL production.
A four-star recruit out of high school, McFarland took the field as a redshirt freshman at Maryland in 2018. It marked his first game action in two years due to a broken fibula. He broke out in a big way by rushing for 1,034 yards on 131 carries, averaging a robust 7.9 yards per carry and scoring four touchdowns. That earned him a second-team All-Big Ten nod and a Freshman All-American distinction. He showed consistent big-play ability and recorded eight runs of 15-yards or more, including scoring runs of 81 and 75 yards in an overtime loss to Ohio State when he rushed for an eye-popping 298 yards.
McFarland followed up his freshman campaign with a comparatively underwhelming sophomore season. He split time evenly with backfield mate Javon Leake, who enjoyed a breakout season. His production saw a significant drop-off even though he had only 17 fewer carries. However, he suffered a high ankle sprain in September, and admitted that the injury hindered him throughout the season. He finished with 114 carries for 614 yards and nine TDs. Leake recorded 102 carries for 736 yards and eight total scores.
His sharing the Terps backfield with Leake casts doubt on McFarland's bell-cow potential, but Leake himself was a productive college player. Most concerning for McFarland was the downturn in YPC from his 7.9 mark as a freshman to 5.4 (45th-percentile), but the high ankle sprain he suffered cannot be ignored in this contex. It is a lingering injury that usurps a back's ability to plant his feet and make cuts.
---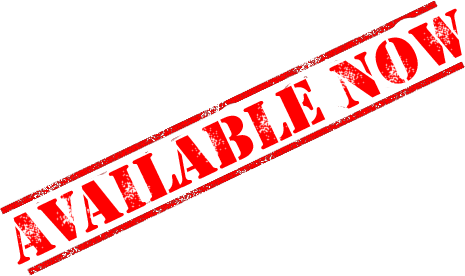 ---
McFarland's decline in production contributed to his 22.4-percent (42nd-percentile) College Dominator Rating. However, his nine total TDs more than doubled his mark from the previous season and he also saw an increased Target Share. After recording two games with multiple receptions in 2018, McFarland notched five such games in 2019 and caught his first TD pass.
McFarland runs with quickness, demonstrates elusiveness and offers a three-down skill set. Still, he lacks the explosiveness that his peers possess, evidenced by his 108.2 (8th-percentile) Burst Score. The PlayerProfiler database pinpointed DeAndre Washington as McFarland's closest comp, but he offers the ceiling of Devonta Freeman. His lone workhorse season in college will cause teams who view him as strictly a satellite or breather back to pass on him. However, he proved he could succeed playing against Power Five competition, showed a penchant for big-plays and brings enough to the table as a receiver to make an impact in the NFL.
McFarland's FFPC ADP spiked to 250.7 post-Combine but dipped back down to its current mark of 276.33. He's being overlooked and will be a steal on Day 3 of the NFL Draft. Landing in an ideal situation would further boost his fantasy outlook, but for now he projects as an upside pick in the third round of rookie drafts. He faces an uphill battle to solidify himself as an NFL workhorse but it's still within his range of outcomes. However, finding a niche as a receiving specialist or acting as a satellite/breather back are more likely outcomes.