This offseason, join me as I take the RotoUnderworld faithful through every free agent signing and trade that involves offensive skill position players. The goal of Transaction Implication is to discuss the short-term and long-term fantasy football ramifications of each of these moves. I will walk you through the abyss known as the NFL salary cap to provide insight into what to expect from a player's situation given their contract. This will be particularly helpful when players sign their deals. A player signing a multi-year contract does NOT guarantee that they will play out the entire contract duration.
The first article of this offseason series looks at the advanced analytics and metrics of the Carson Wentz trade and how it affects both the Philadelphia Eagles and Indianapolis Colts.
This season, Josh Larky (check out his Code Breaker podcast) introduced the RotoUnderworld audience to a new metric known as Expected Points Added (EPA). Carson Wentz's EPA of -55.90 was the No. 82-ranked mark, good for next-to-last among qualified quarterbacks. He was horrible in both real and fantasy football last season, no question. However, the context must be applied to his situation with the Philadelphia Eagles in 2020.
Wentz did not receive help from the team in his 12 starts. His -7.65 (No. 28) Supporting Cast Efficiency mark and 82.0-percent (No. 29) Protection Rate highlighted the revolving door of players to start on the offensive line and the skill positions on offense. This does not excuse the 42 (No. 4) Danger Plays or 30 (No. 2) Interceptable Passes. When going back to 2019 though, Wentz made the same risky plays, evidenced by his 45 (No. 5) Danger Plays and 25 (No. 11) Interceptable Passes. The risky plays appear habitual and won't go away, but the talent and situation around him will be improved in Indianapolis.
Philip Rivers' +3.85 (No. 14) Supporting Cast Efficiency mark and 91.0-percent (No. 3) Protection Rate allowed him to achieve a 99.2-percent (No. 2) True Completion Percentage last season. With over $45 million in cap space in 2021 after acquiring Wentz (estimated $185 million 2021 salary cap), the Colts have enough cap to acquire a Chris Godwin or Allen Robinson to pair with under-contract talents Michael Pittman, Parris Campbell, Jonathan Taylor, and Nyheim Hines.
---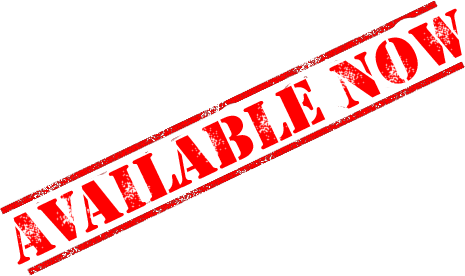 ---
What if Godwin and Robinson can't save Wentz's career? Is Indy screwed financially? Good news, Colts fans. If Wentz sucks in 2021, they can move on from him after the season. When a team (Eagles) trades away a player, they take on ALL of the remaining signing bonus (guaranteed money) of the player. Looking at Wentz's contract, he has no more guaranteed money left on his contract after 2021 for the Colts. Unless they restructure, this acquisition is a one-year test drive at quarterback that may not even cost the team a first-round pick.
Wentz is a value in dynasty leagues because the perception of him is that he's damaged goods. Even the Colts' trade package of a 2021 third-round pick and a conditional second-rounder was an underwhelming return in the eyes of football fans that saw Matthew Stafford net multiple first-round picks three weeks ago. What should dynasty gamers do with Wentz? Those who have him should hold. His value is the lowest it's been in his career. He has one year in a better situation to turn his NFL career around. If struggles in 2021, it doesn't change the value that cratered in 2020. But if he puts up a solid campaign in his age-29 season, then he regains significant trade value.
Wentz is worth an investment in dynasty for quarterback-needy teams according to the Dynasty Dominator app. A mid-to-late second-round rookie pick will be enough to secure him when rookie fever hits. In rookie drafts, all the quarterbacks that have fantasy value will be gone by the mid-second round in a 12-team league.
The primary beneficiary of the Carson Wentz trade is Michael Pittman. With T.Y. Hilton and Zach Pascal both set to enter free agency, and given Parris Campbell's injury-filled start to his career (editors note: I STILL BELIEVE!!!), Pittman is the Colts' No. 1 receiver by default at the time of this writing.
Pittman averaging 4.8 (No. 3) Yards After Catch per Target among wide receivers with at least 40 targets is a notable metric from last season. Wentz averaged 2.58 (No. 74) Receiver YAC per Target in 2020 and will welcome a wide receiver that can create after the catch.
Wentz averaged 4.8 (No. 3) Deep Ball Attempts per Game, while Philip Rivers' 3.2 average was the 12th-lowest among last year's quarterbacks. Pittman, the 6-4, 223-pound wide receiver with a 111.2 (93rd-percentile) Speed Score, will see his 8.6 (No. 83) Average Target Distance mark increase with Wentz under center. In 2020, Jalen Reagor and Travis Fulgham both ran 300-plus routes to lead the Philadelphia Eagles; Reagor (13.4) and Fulgham (12.8) both finished inside the top-30 in Average Target Distance. John Hightower (20.8) and Alshon Jeffery (14.5) had higher marks, but didn't play enough to qualify. The only Eagles wide receiver to have a low mark was Greg Ward with 5.9 (No. 105), but he had an 81.4-percent (No. 7) Slot Rate.
Wentz will throw it deep to all of his outside receivers. And with a 10.25 (89th-percentile) Catch Radius, Pittman will make Wentz's Danger Plays and Interceptable Passes seem less risky.
Up, up, down, down, left, right, left, right, B, A, START.
In Weeks 14-16 with Jalen Hurts under center, Miles Sanders had two of his top-four fantasy outings. The most impressive was his performance against the New Orleans Saints in Hurts' first career start. Sanders finished with a season-high 136 yards from scrimmage, and his 29.6 fantasy points scored was third-best among running backs that week. The Saints defense finished the 2020 season allowing 14.0 fantasy points to running backs, the best mark in the NFL.
Sanders averaged 4.7 (No. 11) True Yards Per Carry last season. And with a run-threat at quarterback for the full season, he will be as dangerous on the ground, if not more. Only three quarterbacks had more rush attempts out of RPO formations than Hurts (22). The Philadelphia Eagles switched their offense scheme to a run-heavy, shotgun formation once he took over under center. This is similar to the transition the Baltimore Ravens made in 2018 with a rookie Lamar Jackson. The following season, Mark Ingram finished as a fantasy RB1 with a 15.9 (No. 10) Fantasy Points per Game average.
Don't worry about a drop-off in Sanders' receiving volume; his 4.33 targets per game were identical in games that each quarterback started. After a disappointing 2020 season, he's set to be a high-volume running back with better rushing opportunities provided by his run-threat quarterback, while still being involved in the passing game.