The Weighted Opportunities DFS Value Index identifies undervalued running backs in daily fantasy. Each week, we will compare Weighted Opportunities Per Game and Opportunity Shares against FanDuel salaries at the running back position. Slight adjustments will be made to the final ranking to account for projected personnel changes, matchups, Game Script, and other information the value metric cannot capture on its own. The focus will be on players at or under $6,500 salary on FanDuel. The best lineups can and should be based around the true workhorse RBs, but these value plays can be useful to differentiate GPP lineups or find sneaky values in cash.
Another week and another smash play in the top slot of the Running Back Value Index! James Robinson came through in a big way with 29.7 half PPR points. He likely will not be eligible for the under $6,500 salary threshold again soon. Antonio Gibson and David Johnson were the other lone bright spots that provided value above cost. For various reasons, Kenyan Drake, Frank Gore, Devin Singletary, James White, Adrian Peterson, J.D. McKissic, and Rex Burkhead all disappointed. The New England Running Backs and the dinosaurs (Gore/Peterson) should not be trusted moving forward due to unclear workloads.
No. 10) Darrell Henderson – FD $6,100
Value Rating: 23.47
Weighted Opportunities Per Game: 10.4 (No. 31 among qualified running backs)
Opportunity Share: 47.4-percent (No. 31)
Game Script: +1.71 (No. 11)
Despite the return of Cam Akers, Darrell Henderson has continued operating as the clear lead back in the Rams committee. At this point, we can expect Henderson to keep getting roughly half of the opportunities. The issue is that he is running less than 10 routes per game.
The limited passing game usage makes Henderson more reliant on touchdown variance and Game Script. He's playable in a decent matchup against Dolphins, but not near the best value on the main slate.
No. 9) Carlos Hyde – FD $5,000
Value Rating: 25.31
Weighted Opportunities Per Game: 7.4 (No. 53)
Opportunity Share: 34.2-percent (No. 46)
Game Script: +1.94 (No. 9)
Carlos Hyde saw his Opportunity Share boosted this week after taking the bulk of the workload once Chris Carson left Sunday night's game with an injury. Hyde ended up running 21 routes and taking 15 carries in that game. Although, the overtime and shootout nature of the game inflated those totals. Still, it seems as though Hyde will approach a workhorse role with Carson's injury sidelining him for the next couple of games. Hyde also has an injury designation, so his status should be monitored. If he sits, he can be swapped with DeeJay Dallas, the next man up in Seattle. The Seahawks running back du jour, whoever it is, will be the free square play of the week and should only be faded if ownership gets too high.
No. 8) Joshua Kelley – FD $5,900
Value Rating: 26.11
Weighted Opportunities Per Game: 11.2 (No. 29)
Opportunity Share: 44.3-percent (No. 33)
Game Script: +0.79 (No. 14)
The promised Joshua Kelley breakout never came as expected after Austin Ekeler's injury. The Chargers have been content to replace Ekeler with Justin Jackson and let Kelley keep his 40-plus-percent share of the opportunities. He was too expensive to justify using for the last few weeks, but finally had his pricing adjusted to match closer to his role.
joshua kelley operated as the chargers' primary back on sunday.

kelley
*35 snaps
*15 routes
*5 targets
*17 touches
*4 rz touches
*10.3 fantasy pts
*4.9k salary wk 8

jackson
*30 snaps
*17 routes
*6 targets
*10 touches
*1 rz touch
*10.5 fantasy pts
*4.8k salary wk 8 pic.twitter.com/08GdURlHXw

— the podfather (@Fantasy_Mansion) October 26, 2020
In a plus matchup against a Broncos team with a bottom-tier offense, this may be the week that he provides value. The hope is that the Chargers get ahead as they did in Week 2 against the Chiefs when Kelley toted the rock 23 times for 113 yards. There are certainly safer options, but the value is intriguing in a GPP.
No. 7) Latavius Murray – FD $5,100
Value Rating: 27.37
Weighted Opportunities Per Game: 8.7 (No. 46)
Opportunity Share: 34.6-percent (No. 43)
Game Script: -0.72 (No. 17)
Latavius Murray is clearly the second banana in New Orleans and is not the Saints back that should anchor most lineups. At the same time, he has low projected ownership, a cheap price point, and reasonable touchdown upside in a good matchup. New Orleans' opponent this week, the Bears, have a tough defense, but have also struggled on offense. If the Saints get out to an early lead, they may rely on Murray to kill the clock, but that is best case scenario. If you need a cheap running back to make your lineup work, Carlos Hyde or Gus Edwards have much more appeal.
No. 6) Nyheim Hines – FD $4,900
Value Rating: 28.88
Weighted Opportunities Per Game: 9.7 (No. 38)
Opportunity Share: 26.8-percent (No. 59)
Game Script: +3.03 (No. 7)
There are many similarities between the virtues of playing Nyheim Hines and Latavius Murray this week. Neither is the primary back in their respective offense and both are just cheap enough to be considered values. While Murray will hold value in Saints blowout wins, Hines will have value when the Colts are on the losing side. That may happen this week against a decent Lions team, but is not enough of a certainty to make Hines playable in cash. Hence, we are left with a fringe low cost play that should be avoided for the more reliable free square running backs.
No. 5) Gus Edwards – FD $4,600
Value Rating: 31.55
Weighted Opportunities Per Game: 5.6 (No. 68)
Opportunity Share: 33.8-percent (No. 47)
Game Script: +7.78 (No. 1)
J.K. Dobbins is a better football player than Gus Edwards. Dobbins is a freak athlete and also one of the most productive running backs in college football history. Eventually, he will take over as the lead back in Baltimore, but eventually has not happened yet. Edwards has a role in this offense and now Mark Ingram is in danger of missing this week's matchup against the Steelers.
Edwards' upside is limited by a nonexistent role in the passing attack, but he should see a majority of the ground work if Ingram is out. He is a potential lineup maker in cash.
No. 4) Malcolm Brown – FD $5,200
Value Rating: 32.50
Weighted Opportunities Per Game: 9.8 (No. 37)
Opportunity Share: 39.8-percent (No. 39)
Game Script: +1.71 (No. 11)
Against all odds, Malcolm Brown has earned a role as the preferred passing down back for the Rams. He hasn't seen an exorbitant Target Share, but is running more routes than either Darrell Henderson or Cam Akers. Henderson is probably best suited to his current role as an early down slasher a la Tevin Coleman. Akers, however, has by far the best pass-catching resume of any back on the roster with a 10.4-percent (78th-percentile) College Target Share. As soon as this week, we may start to see a split between Henderson and Akers with Brown as the odd man out. In a positive Game Script matchup against the Dolphins, there is no reason to waste a lineup spot on Brown.
No. 3) Devin Singletary – FD $5,700
Value Rating: 52.50
Weighted Opportunities Per Game: 13.3 (No. 23)
Opportunity Share: 67.1-percent (No. 14)
Game Script: +1.76 (No. 10)
And now we get to the meat of this DFS sandwich! The next three backs all have a firm grasp on touches in their backfields while carrying a minimal cost compared to the week's top options. This is what the DFS Value Index was created for. Admittedly, Devin Singletary has disappointed the last few weeks, but a lack of Opportunity Share has hardly been the issue. Low efficiency and overall offensive performance issues in Buffalo have crippled his performance.
Yards per carry and other primary measures of running back efficiency are notoriously fickle. Singletary still sports a better than average 23.2-percent (No. 24) Juke Rate and 1.71 (No. 8) Yards Created per Touch. He is fine. The bigger concern is whether the Bills can get their offense back on track. Singletary's involvement in all phases will eventually produce some big weeks.
No. 2) David Montgomery – FD $5,800
Value Rating: 58.50
Weighted Opportunities Per Game: 15.6 (No. 15)
Opportunity Share: 67.5-percent (No. 13)
Game Script: -3.55 (No. 24)
David Montgomery has snuck up the running back target leaderboard to No. 5 in the league with 33 targets on the year. He is not a pass-catching savant, but there is simply no one else in Chicago able to take those snaps with Tarik Cohen out for the season. This situation looks similar to the one faced by Montgomery's Best Comparable Player, Carlos Hyde, in his last year in San Francisco. While fantasy players should not expect this role to continue year-over-year, we can still profit off of it in 2020.
As with Devin Singletary, Montgomery will bounce back in the efficiency categories after a rough start. His 24.0-percent (No. 21) Juke Rate and 1.38 (No. 21) Yards Created per Touch are both serviceable. The issue here is Chicago's dreadful offensive line play that has limited Montgomery's upside. Still, he is seeing enough work to have a decent floor for cash and has the true workhorse role that provides splash weeks.
No. 1) Myles Gaskin – FD $5,700
Value Rating: 58.65
Weighted Opportunities Per Game: 15.8 (No. 13)
Opportunity Share: 63.1-percent (No. 16)
Game Script: +3.55 (No. 5)
Maybe not all fantasy gamers have noticed yet, but Myles Gaskin has been a revelation this year in Miami. He averages 87.0 total yards per game and has seen nearly all of the passing down work in Miami. He has even gotten 10 (No. 8) Slot Snaps. Gaskin has an astonishing 27 (No. 5) Red Zone Touches. The touchdowns will come. The big question mark is how Miami's new starting quarterback Tua Tagovailoa will impact the team's play in general, and specifically the backfield production.
---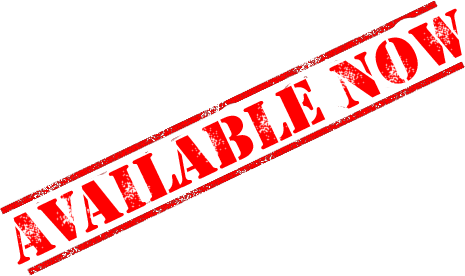 ---
The upside is there, being that Tagovailoa had a 94.8 (99th-percentile) QBR at Alabama. He is also a gifted athlete, but not a run-first quarterback like Lamar Jackson or Kyler Murray. There should still be enough running back opportunity to go around in Miami. The floor for Gaskin is lower now with a greater degree of uncertainty, but the ceiling has busted through the roof. Play Gaskin with confidence this week especially in GPP formats.