No one is selling you Ezekiel Elliott at a discount because of one quiet week and there won't be a single offer at your doorstep after you put Andy Isabella on the trade block. Buying low and selling high rarely works. Even though you might be the only player in your league using PlayerProfiler, your opponents aren't idiots. Grow up, take some risks, and buy high or sell low.
Buy High
Brandon Aiyuk, WR, San Francisco 49ers
It didn't take long for Brandon Aiyuk to break out. He missed Week 1 with a hamstring injury. He ran 22 routes and logged a 71.4-percent Snap Share in Week 2, but only caught two passes. Then, in Week 3, Aiyuk played on 85.9-percent of the 49ers snaps, ran 35 routes, and finished as a fantasy WR1 on the week. He caught five passes for 70 yards on eight targets. Aiyuk also carried the ball three times for 31 yards and scored on the ground. The receiving production is nice for a rookie in his second career game, and he will get most of his fantasy production as a receiver going forward. However, the rushing yards are notable because they are a hallmark of breakout receivers.
Tyreek Hill and D.J. Moore have the two best rookie receiver seasons by rushing yards at 267 and 172, respectively. Both followed up their rookie seasons with a fantasy WR1 campaign in their second year. Much like special teams production in college predicting NFL success, rushing production for receivers isn't a bad way to find out which players are destined for larger roles in the future. Their coaches are designing specific plays to get them touches early in their careers. Aiyuk appears to fall into this bin.
Ayuk's profile coming out of Arizona State was impressive. He posted a 40.6-percent (82nd-percentile among qualified wide receivers) College Dominator Rating and contributed on special teams in both of his collegiate seasons at the FBS level. His history of production and early NFL success points to a bright rookie season that is worth paying a premium for.
Mike Davis, RB, Carolina Panthers
Mike Davis is only a short-term rental, but trading for him gives you an RB1 until the middle of the season when Christian McCaffrey is expected to return. Davis has been great as a rusher. He has a 7.1-percent (No. 11) Breakaway Run Rate and a 40.0-percent (No. 6) Juke Rate. Where he's really shined, however, is in the passing game.
---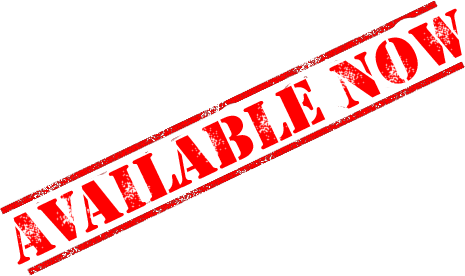 ---
Davis has a 94.1-percent (No. 5) Catch Rate and has averaged 3.13 (No. 5) Yards per Route run. He's seen 17 (No. 4) targets through one game and an extra half without McCaffrey in the lineup. His 19.3 (No. 10) Fantasy Points per Game includes a Week 1 outing that saw him register zero touches. Cut bait on players such as Devin Singletary or Sony Michel and see if the Davis owner is trying to "sell high" on an RB1 for the next three weeks.
Sell Low
T.Y. Hilton, WR, Indianapolis Colts
T.Y. Hilton joins A.J. Green in the category of receivers who are too dusty to get anything done anymore. Hilton's efficiency metrics have been horrid to start the year. The list of metrics that he's outside the top-80 receivers includes:
–Fantasy Points per Target: 1.37 (No. 86)
-QB Rating When Targeted: 59.2 (No. 90)
–Target Premium: -28.0-percent (No. 90)
The argument that his targets haven't been on point can't be applied. He owns a 7.8 (No. 12) Target Quality Rating and an 8.38 (No. 12) Target Accuracy mark. On top of turning his good targets into nothing, the overall volume hasn't been there for Hilton. He's seen a 17.7-percent (No. 17) Target Share and has only drawn one target in the red zone. All of these factors have led to him scoring a mere 7.8 (No. 74) Fantasy Points per Game and registering 0.0 (No. 86) Best Ball Points Added.
Hilton is nearly 31 years old. He's a decade removed from the day he recorded a 4.39 (95th-percentile) 40-Yard Dash and multiple years removed from a time when he could leverage that speed to beat defenders. Feel free to sell him off to someone living in the past.
Nick Chubb, RB, Cleveland Browns
It turns out that Nick Chubb was just expensive Malcolm Brown. Kareem Hunt has sabotaged Chubb's fantasy season. Paying an early second-round pick for Chubb bought the extra efficiency metrics. He's posted a top-15 Production Premium and a top-five Breakaway Run Rate. His cost didn't net any improvement in the receiving game though. He's recorded 51 (No. 7) carries, but has drawn three (No. 63) targets on 40 (No. 34) routes run. Chubb is a non-factor as a receiver and needs to score touchdowns to maintain his RB1 status. He has four (No. 3) scores on the season and averages 18.6 (No. 11) Fantasy Points per Game.
Per the Data Analysis Tool, Chubb's 7.4-percent touchdown rate ranks No. 6 among backs with more than 20 carries. He may sustain that rate. He's a talented back who projects for above-average efficiency as a runner. However, if one of the most random stats in fantasy football doesn't break his way on most weeks, Chubb will end the season as a middling RB2. Look to move him for backs seeing more volume in the passing game who haven't been able to find the end zone as much such as Kenyan Drake or Joe Mixon.